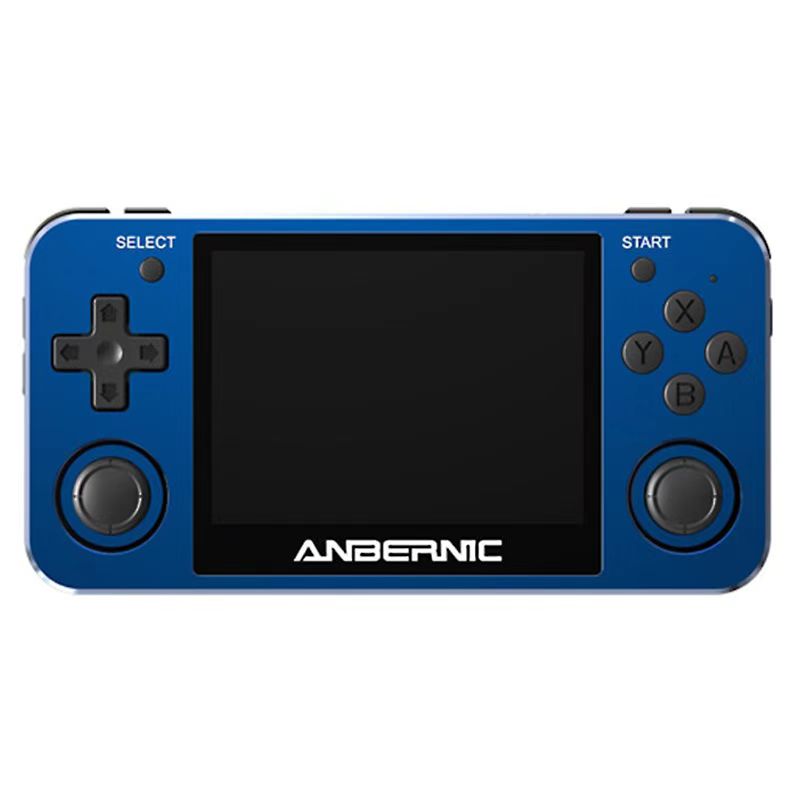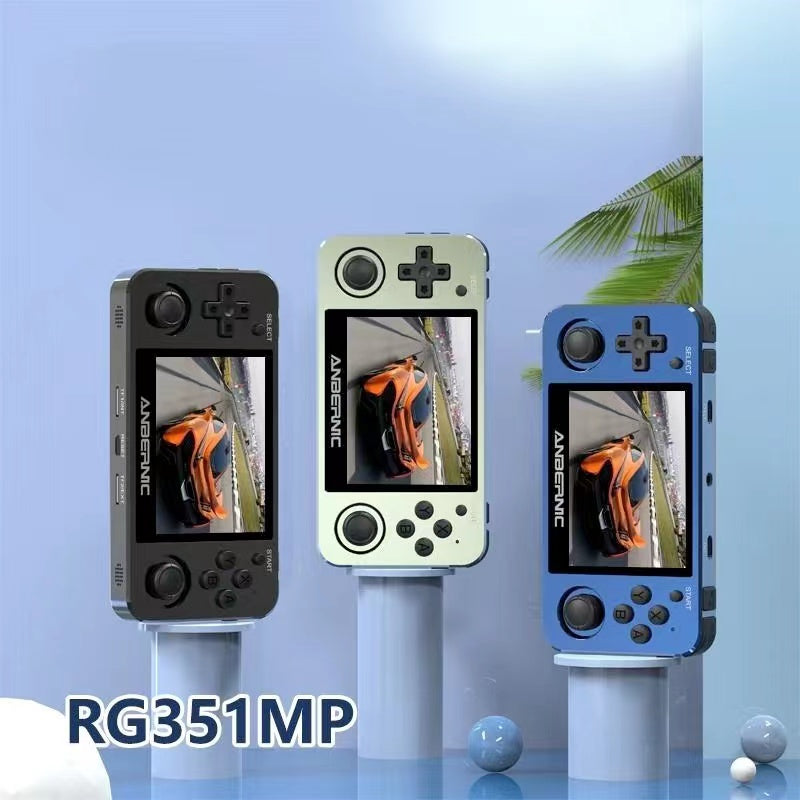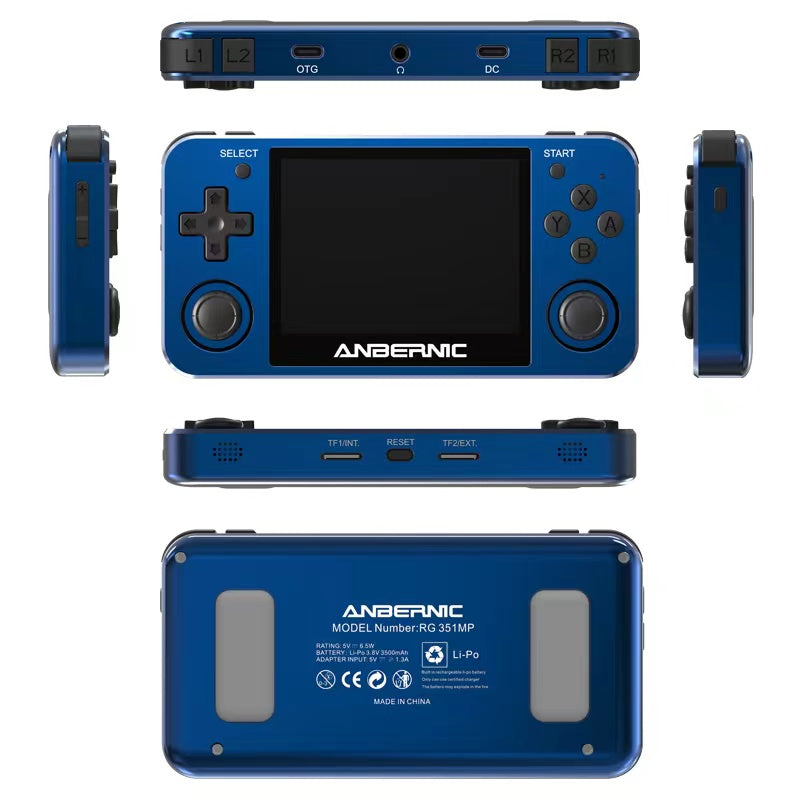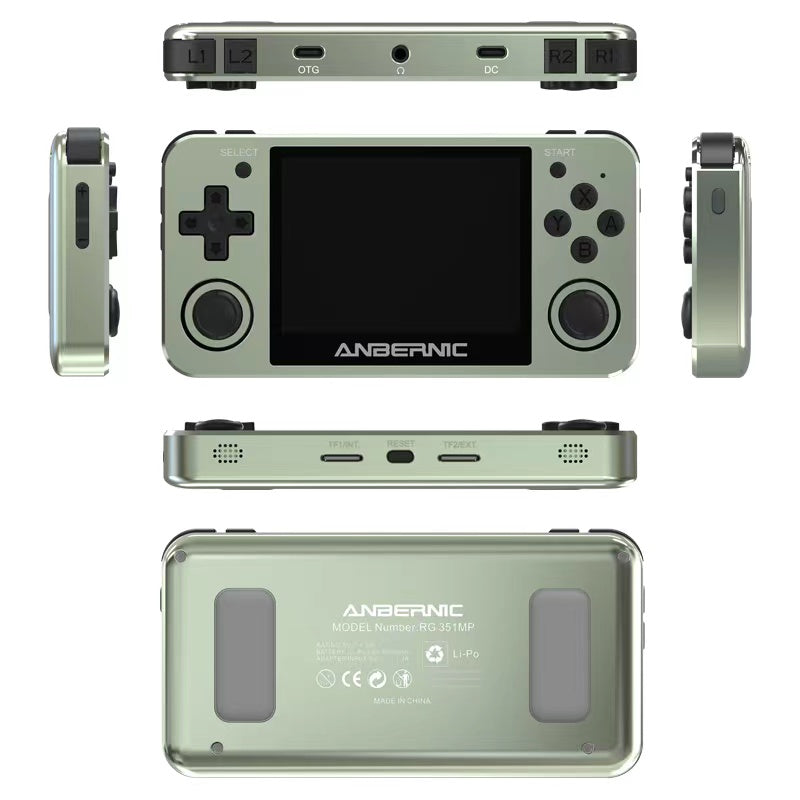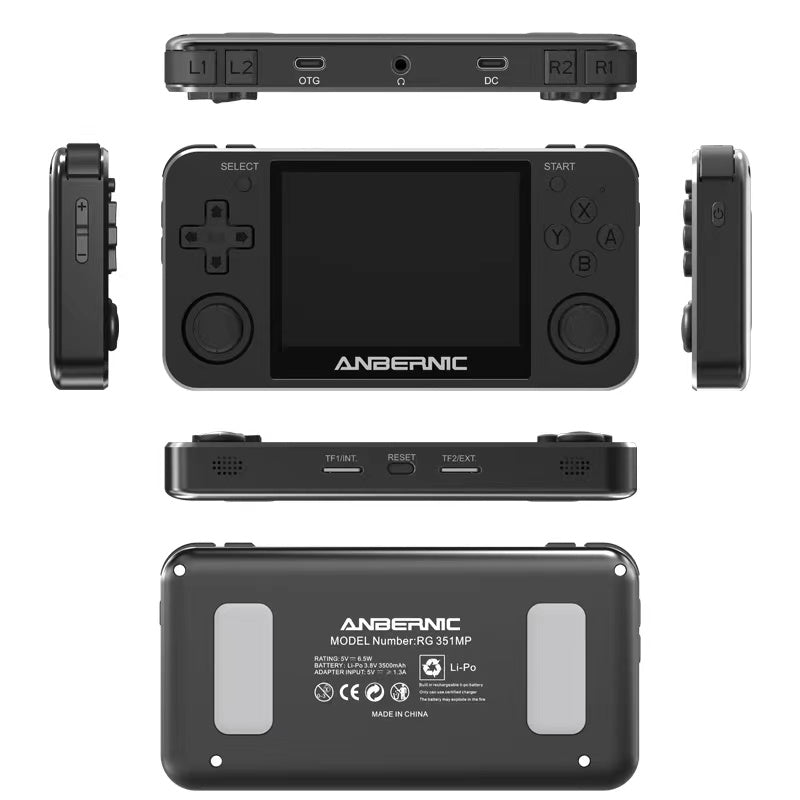 ANBERNIC RG351MP
---
RG351MP Specifications
--Color: Ocean Blue/ Matt black/ Mint Green
--
Material: Aluminum alloy shell, CNC process
--
S Screen: 3.5 inch IPS screen, OCA full lamination/ 640*480
--
CPU: RK3326 quad core 1.5 GHz
--
RAM: DDR3L 1GB
--Memory:
16G(Built-in 16G,No Game);80G(Built-in 16G+64G TF Card,Compatible 4224 Games)
--
System: Open source Linux system
--
Game: With vibrating motor ,and Support 20+ kinds of simulator.Support users to download the relevant format of the game.
--
Language: multiple languages
--
Speaker: High quality double horn stereo speaker
--
Battery: Li-polymer 3500 mAh, lasting 6 hours
--
TF card: Support TF card max to 256GB
--
Charging:1.3A charging/ matching maximum load 2A/ USB charging cable/ 4 hours full charge
--
Power Dissipation:The highest power consumption is 450mA, and the power consumption in shutdown state is 16uA
--
Other function:Support external network card WIFI/ Double OTG/ Double 3D rocker/ Support 3.5mm stereo earphones.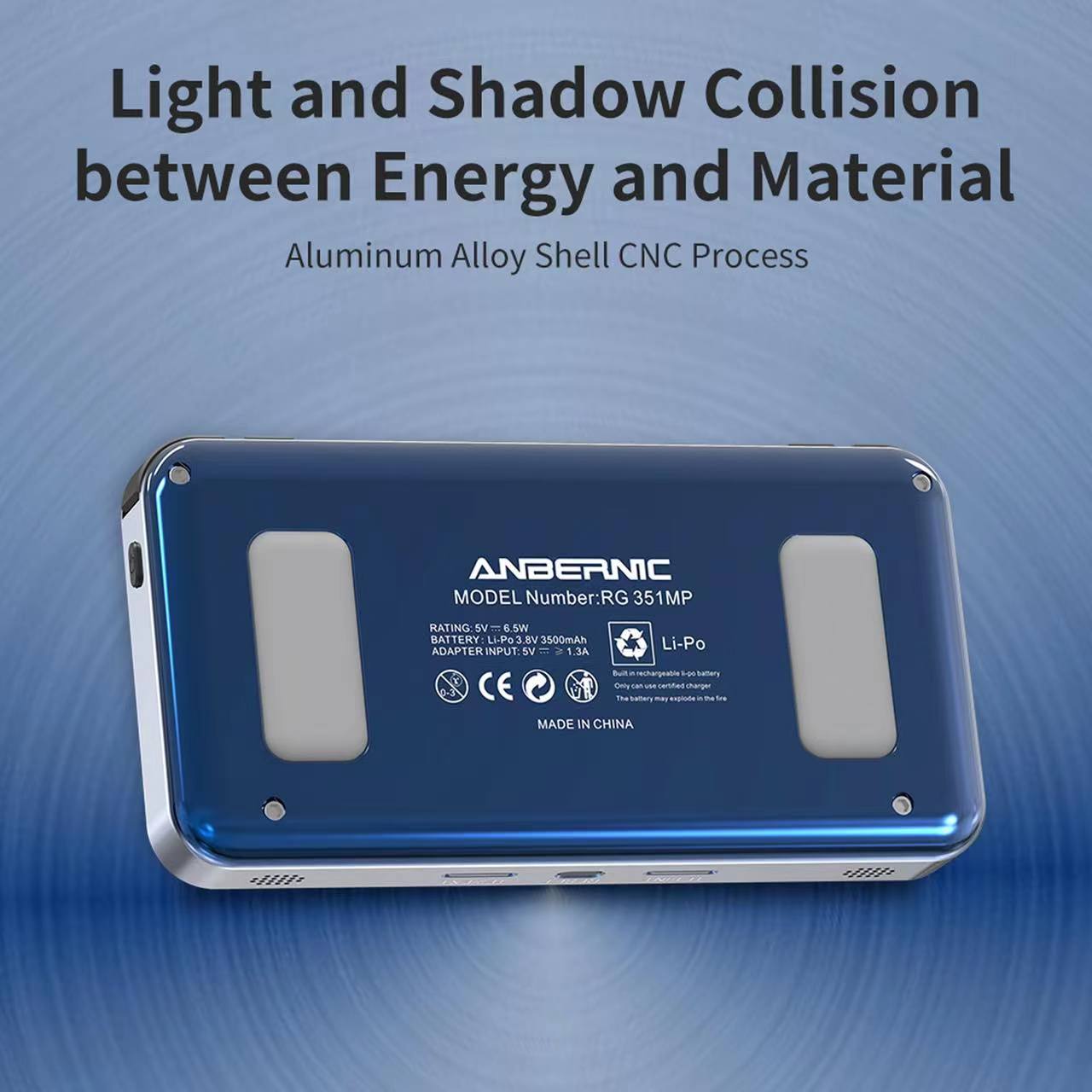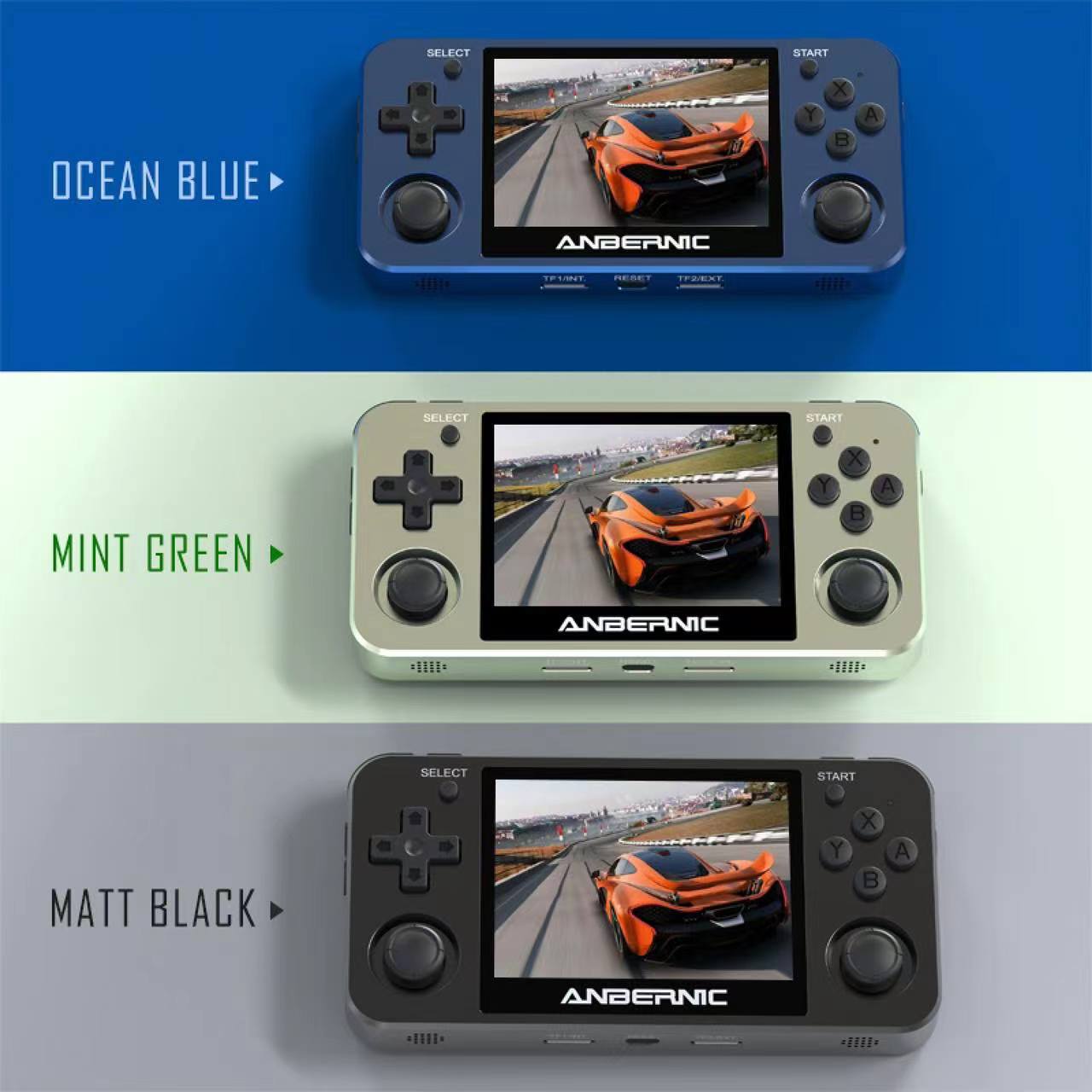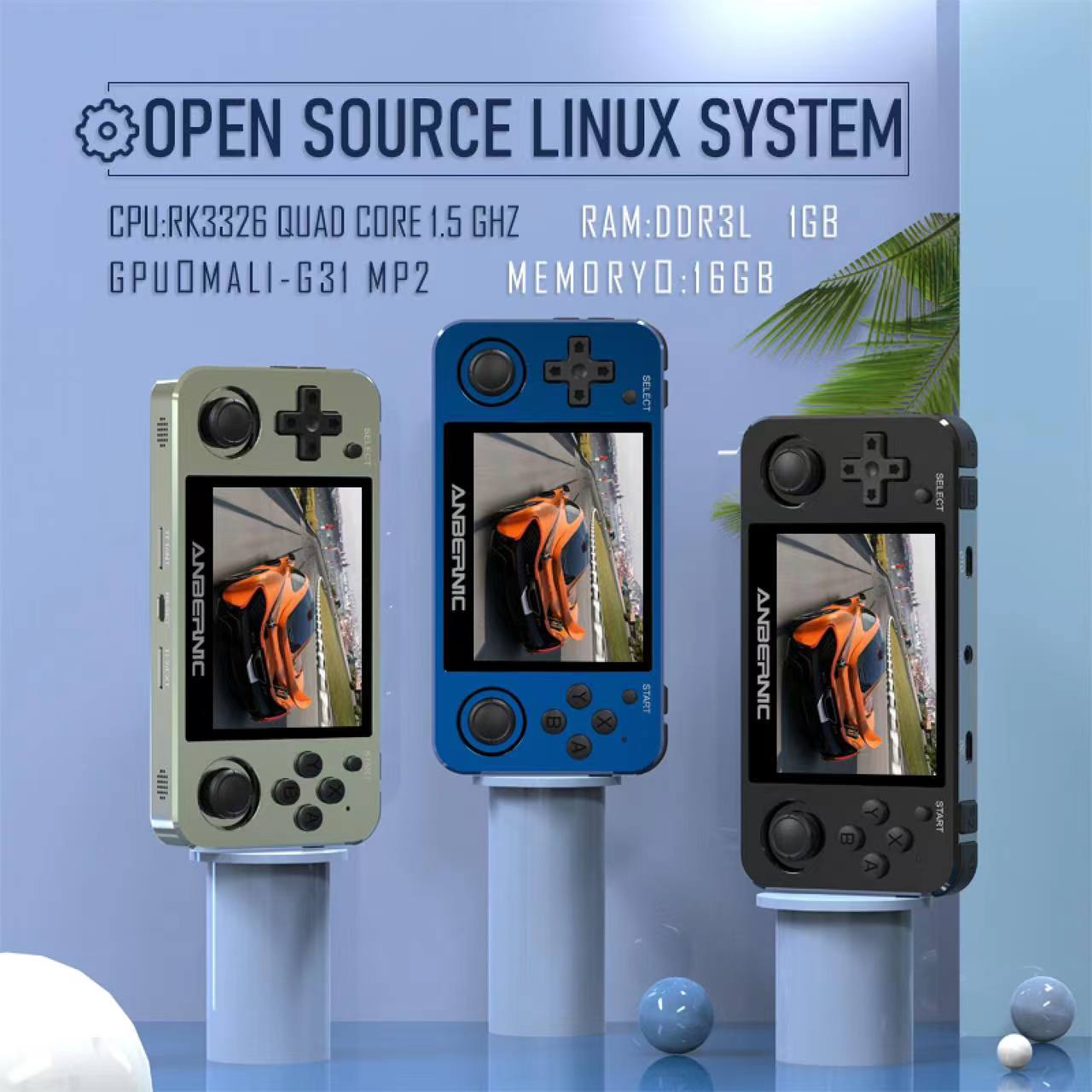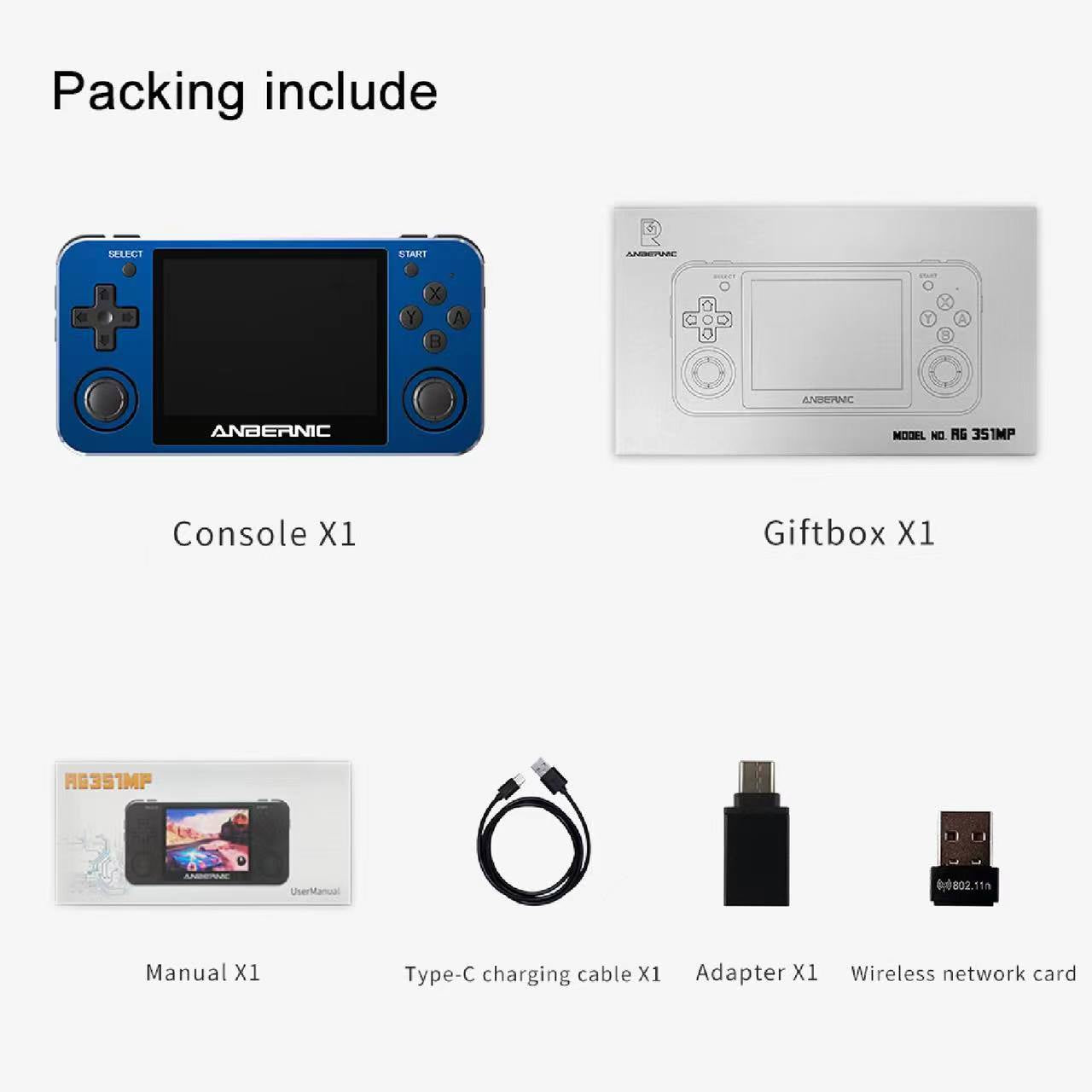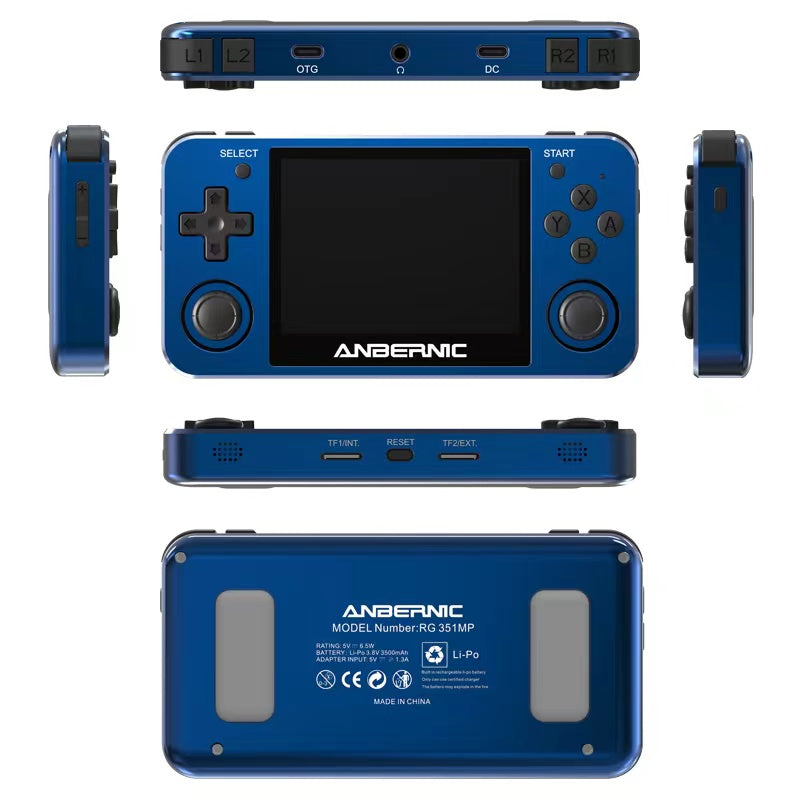 This product is rated 4.9 of 5.0 stars.
It has received 53 reviews.
RG351MP blue 16GB+64GB
I bought it for ps1 emulation and i like it. The native resolution 640x480 and rumble motors are good. I am happy. And due to active comunity the support is good. I can higly recomend to use this with ArkOS or AmberELEC systems
Todo bien. Excepto.....
La consola? De calidad y genial, el software? Bien tambien.
El problema es que el único objetivo para comprarla era regalarsela a mi hijo para iniciarlo en el mundo de Mario. Y la memoria de juegos no trae ningún Mario. Claro meterle esos juegos es relativamente sencillo. Pero para eso me compro un psvita y le instalo todo yo mismo. Compré esta opción por comodidad y usar apenas llegar y no resultó así. Fuera de eso es un gran dispositivo, tomen más control acerca de su catalogo de juegos y realmente meter lo mejor de lo mejor
Great device
I bought this to play old games using retroachievements and it works great. The only issue is the wifi USB stick has become a little loose. Maybe it's better to have wifi built into the device to prevent that from happening.
Otherwise it plays all my old favourite games.
Great device
It's great to use and is definitely a premium product, plays what it says it does and the controls are good, shoulder buttons are a little odd to use but other than that I love it
Quality
Great build quality. Premium feel. All buttons and dpad are responsive and just feel right. Blue color is striking. The screen is amazing with great resolution for classic systems. a few minor criticisms: no internal wifi, volume buttons instead of wheel, and a bit heavy vs plastic models. I knew this before purchasing so it was expected. Do yourself a favor and throw out the SD cards that came with the product and get some Samsung cards.
One thing that annoys me is the MicroSD cards aren't flush against the device but stick out a few millimeters. This hasn't gotten in the way of my hands when holding the device though.
Another bonus is the device is pocketful with good battery life. About 5 to 6 hours
The default firmware gets the job done but it is just barely passable. Look up a guide online to install custom firmware. I'm using Amberelec and the process was quick and easy. This system plays all systems up to ps1 flawlessly in my experience. It plays some n64 dreamcast and psp games but don't buy this primarily for those systems.
One other note. Gba has an aspect ratio of 3:2. This system is 4:3. Use sharp2x and lcd3x to somewhat remedy this.
To summarize get this of you like ps1 and below for a premium feel and an exceptional, pocketable, retro experience. This will be the only handheld I will use until GameCube and ps2 can be emulated at a more affordable price.