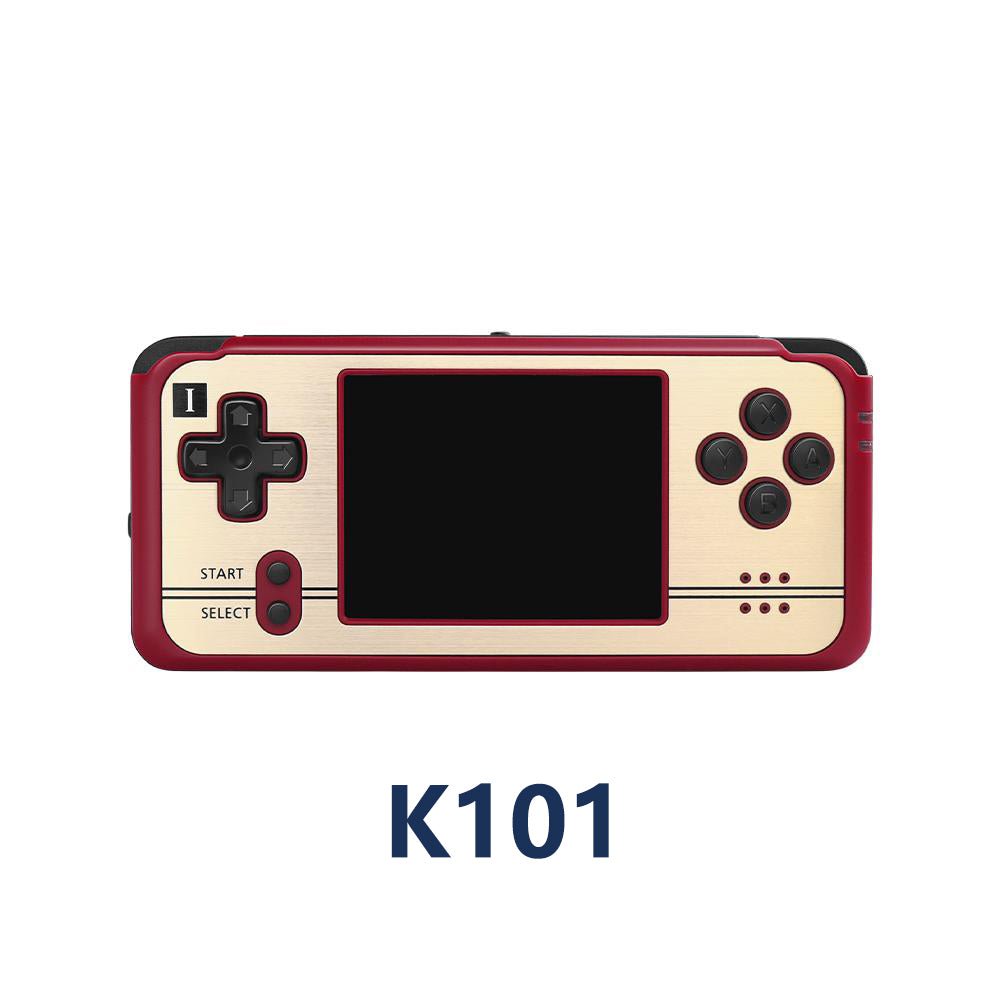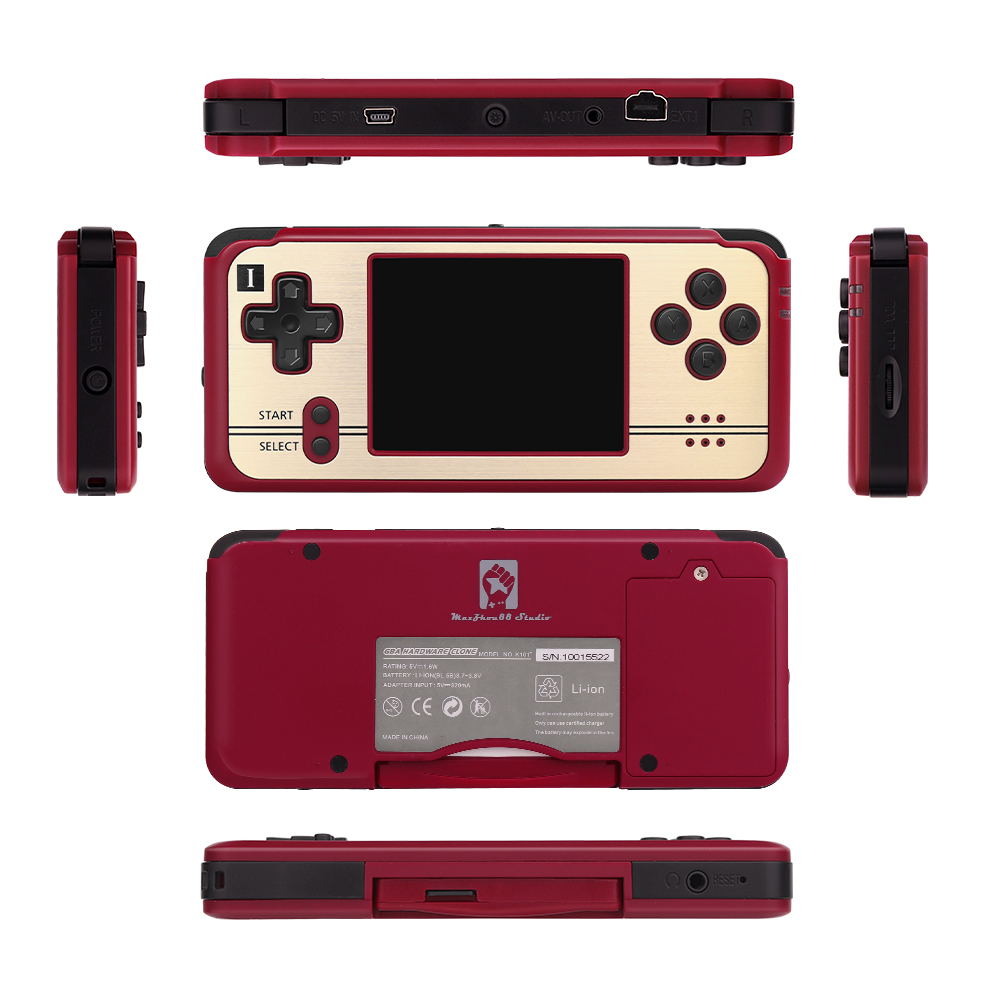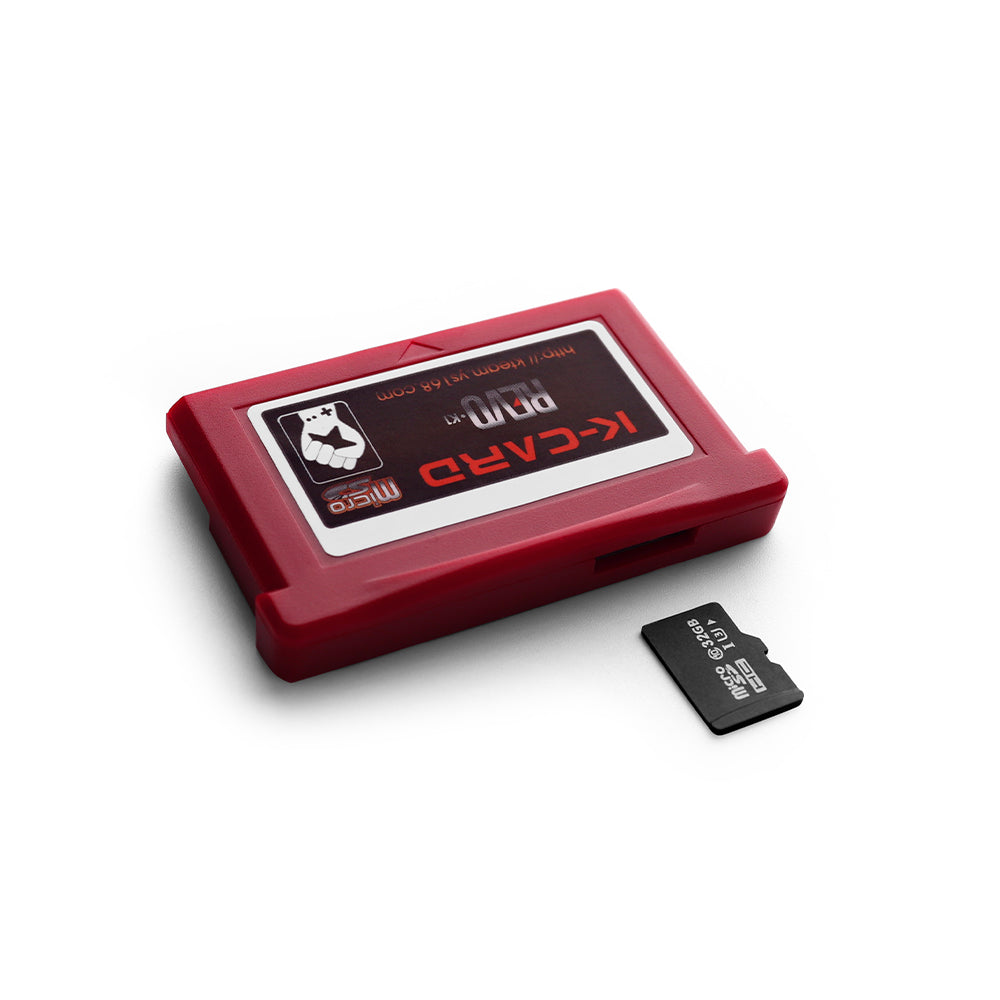 Anbernic K101 Plus
---
Full compatibility with normal hardware GBA games and ROMs, hard solution execution.
--Support for official GBA cartridges
--Support for pirated GBA cartridges
--Support for K-card (TF card Adapter)
--Support the GBC, GB, NES, SMS, GG, PCE game emulators.
--Official and Unofficial GBA link cable support (K101-K101, K101-GBASP, K101-GBA)
--Charging via mini-USB cable (powered USB and/or optional wall adapter)
--Support for standard 3.5 mm stereo headphone jack
--TV-out via a 2.5 mm AV cable
--In-game menu, allows for soft-resetting back to the main firmware menu
--Real Time Clock (RTC) functionality
--MP3 playback functionality
--Text reading functionality
--In-game guide support (ANSI/UTF-8 .TXT)
--GBA cheat support (EC code)
--High-quality LCD with 8 levels of brightness
--Built in LCD scaling engine, display modes: 4:3, 3:2, 240x160
--Side mounted system power button and volume adjustment wheel
--Top mounted AV-out jack, extension port, mini-USB port, and backlight button
--Micro SD/SDHC/SDXC support (FAT/FAT32 format)
--Function shortcut keys (*+L for in-game menu, etc.)
--Built in interrupt controller for cartridge hot swapping
--Game preview picture support (based on internal Game-ID)
--Cheat support (GBA .CHT files)
--Ability to change the power-on and UI background images
--Multiple language support
--Zipped ROM file on-the-fly decompression


Technical Specifications:


Dual Core system - ARM7+ARM9 compatible
CPU speed: ARM7 16.78 MHz, ARM9 50~100MHz
SDRAM: 133 MHz, 32+16MB main memory
LCD: AUO TFT 3 inch screen (320x480 resolution)
Battery: Nokia clone BL-58 3.7v 800mAh Li-ion rechargeable
Typical Power Consumption: 150mA,sleep 50mA
Size: 145mm x 65mm x 19mm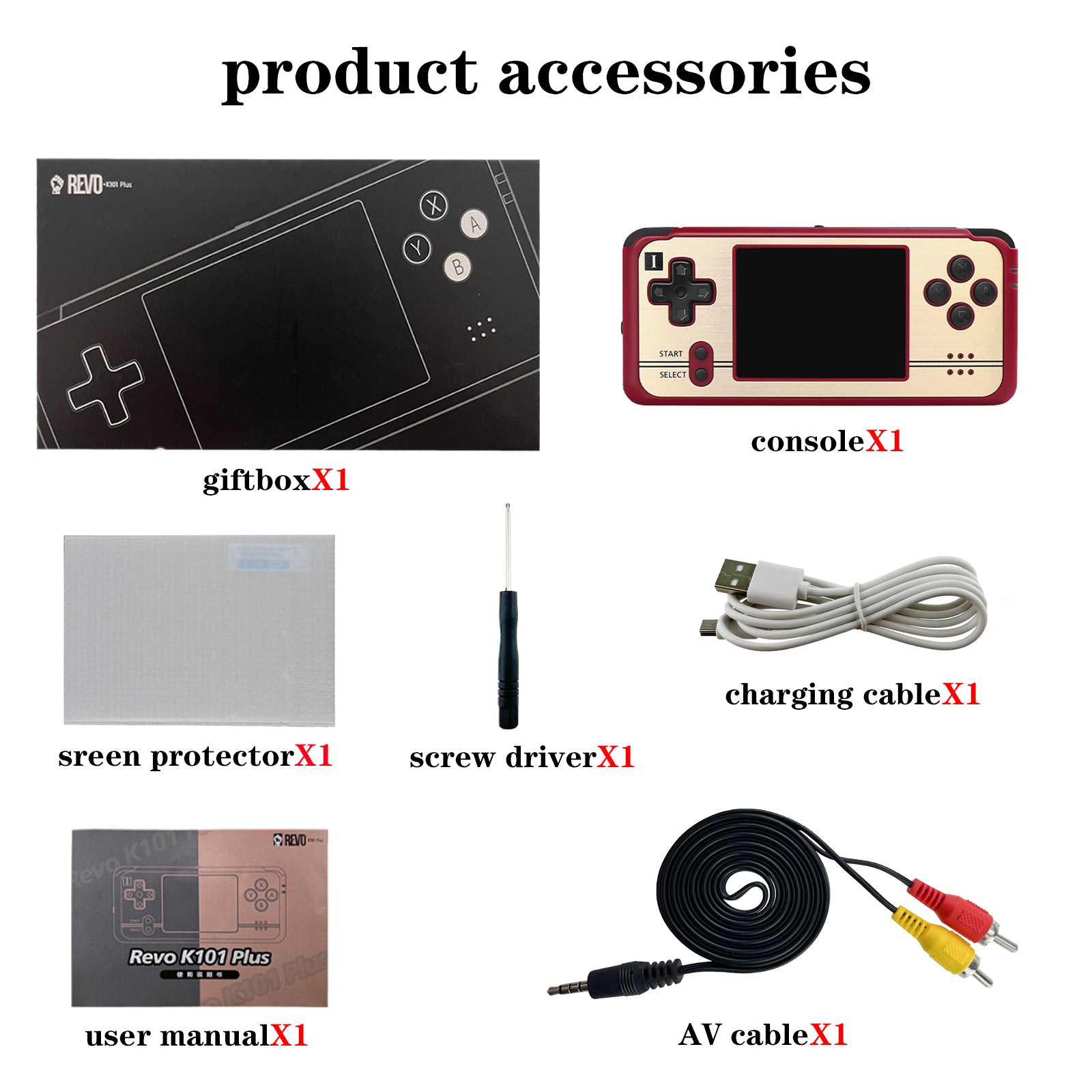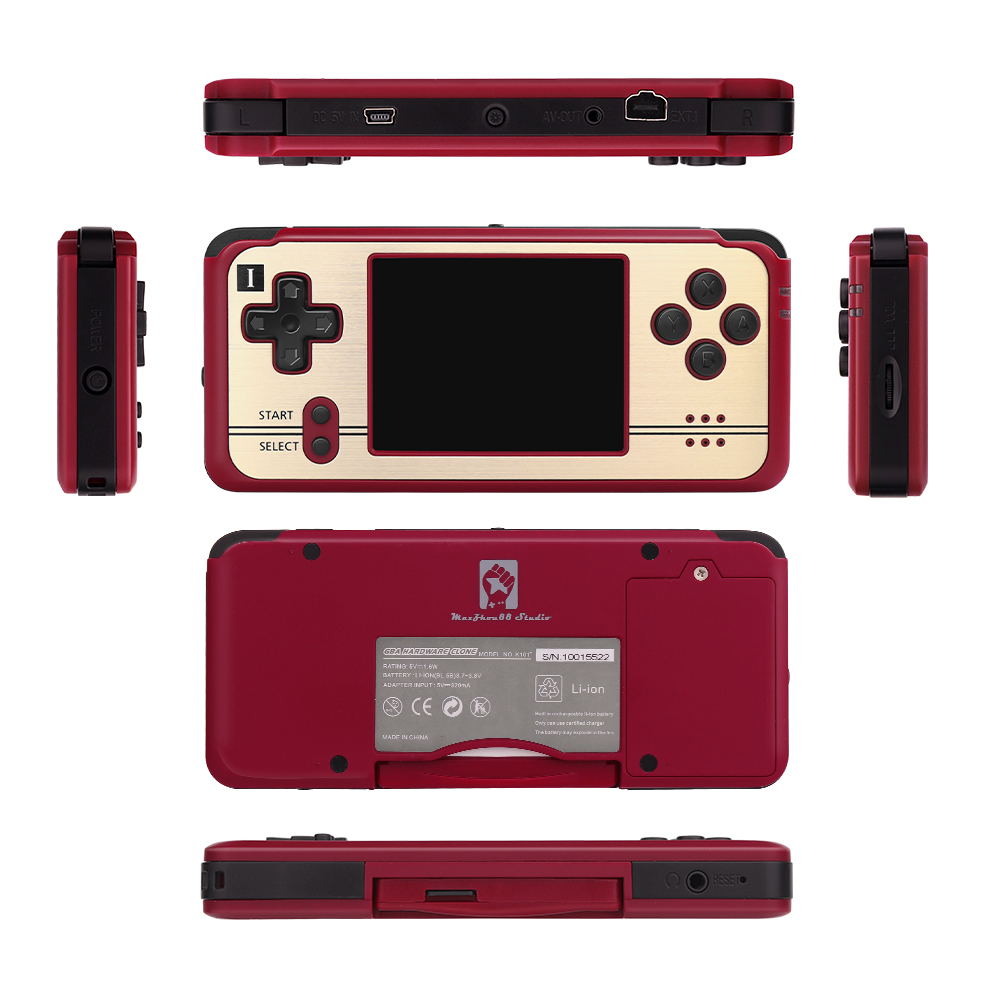 This product is rated 4.3 of 5.0 stars.
It has received 3 reviews.
Plays GBA games well!
I got the REVO k101+ for the native gba game support. Did not disappoint. I played through Leaf Green and didn't notice any issues except for weird audio in some places (like jumping from ledge).
The D-Pad is better than stock GBA, but not as good as GBA-SP. Buttons and triggers are fine.
K-Card runs any homebrew I throw at it (GB, GBC, NES, and GBA).
The screen resolution is a bit weird. The LCD is crisp, but... dithered? The pixels smooth out a bit and I can't tell if that's a quirk of the LCD or a software thing.
Despite the small issues this system runs GBA games. That's what I got it for and it does the job very well.
High quality - worth it
Looks and feels amazing. Works as advertised including the link cable functionality with GBASP
Fantastic GBA device that plays my old cartridges
As the title says, plays GBA games. Comfortable and well built. This device is great, my only caveat is the black sky when emulating Super mario world. The cartridge it comes with is amazing.