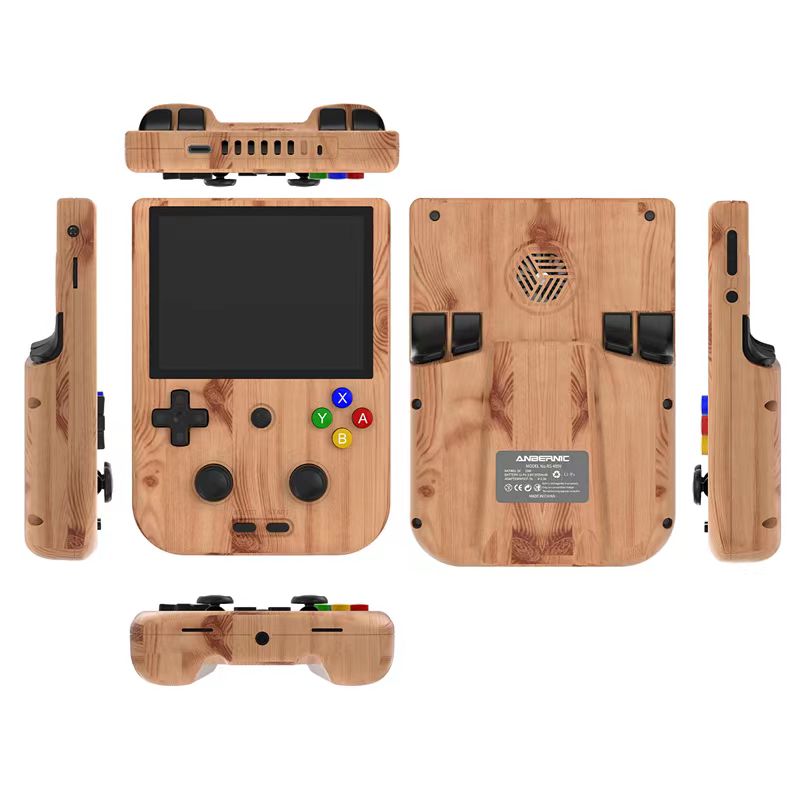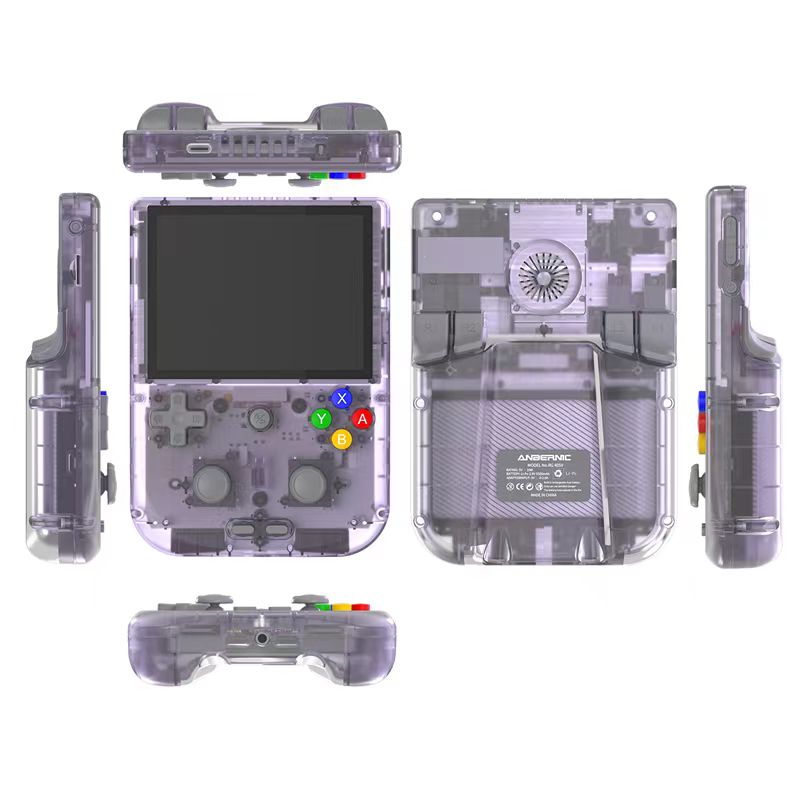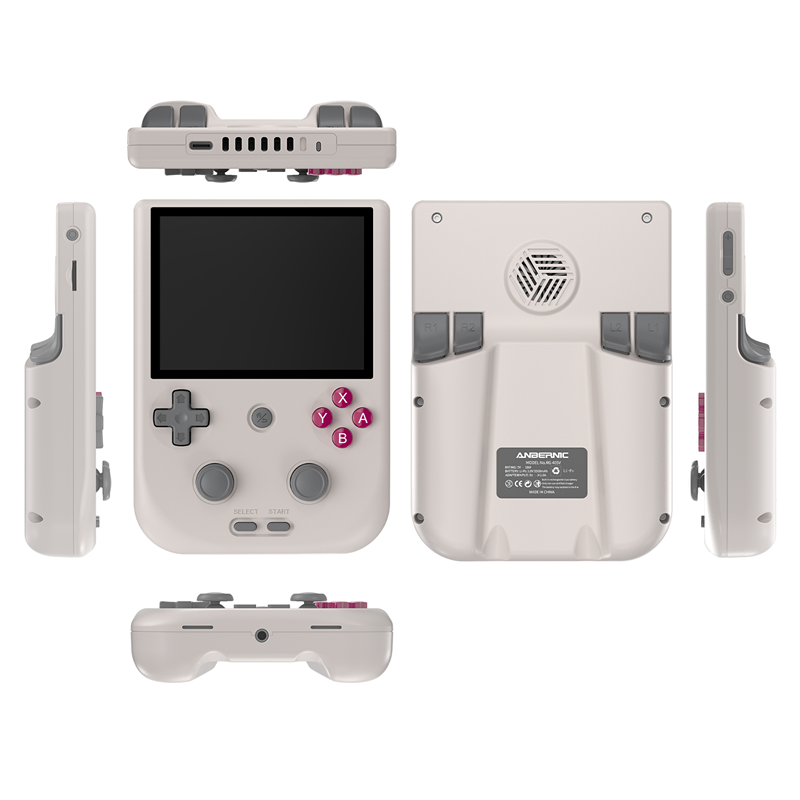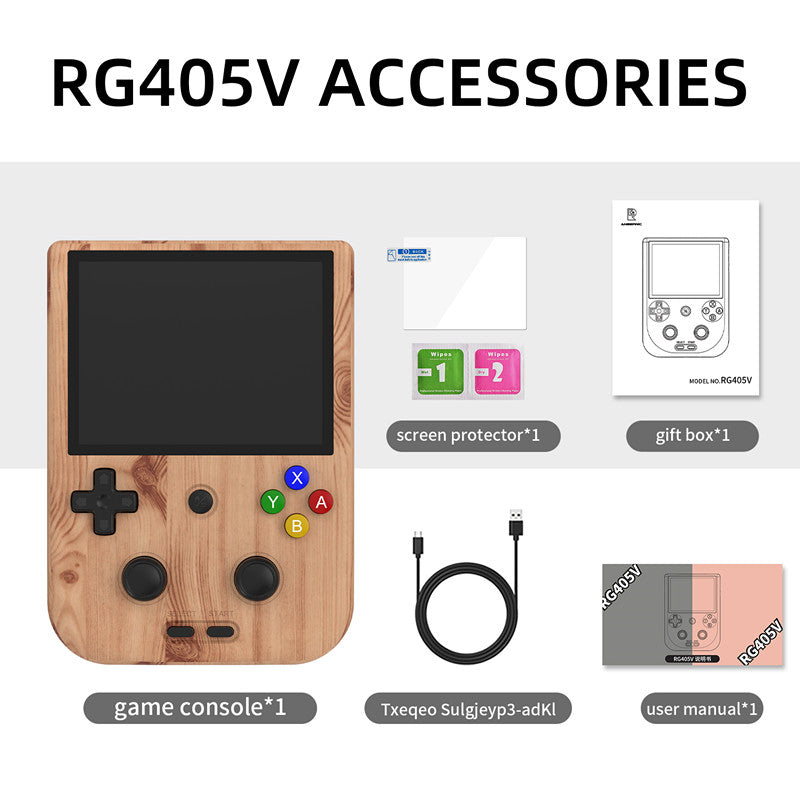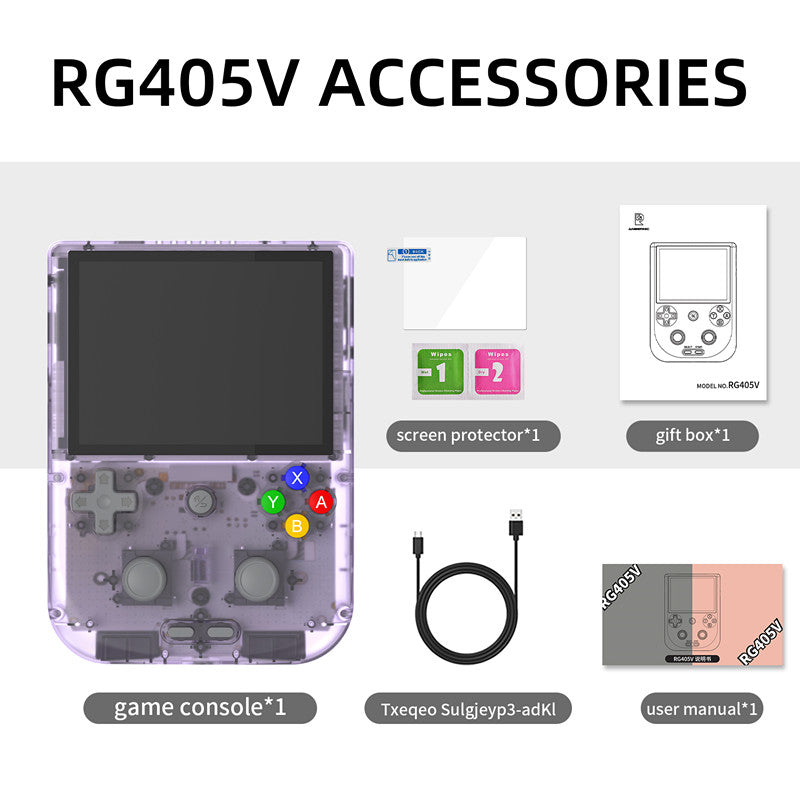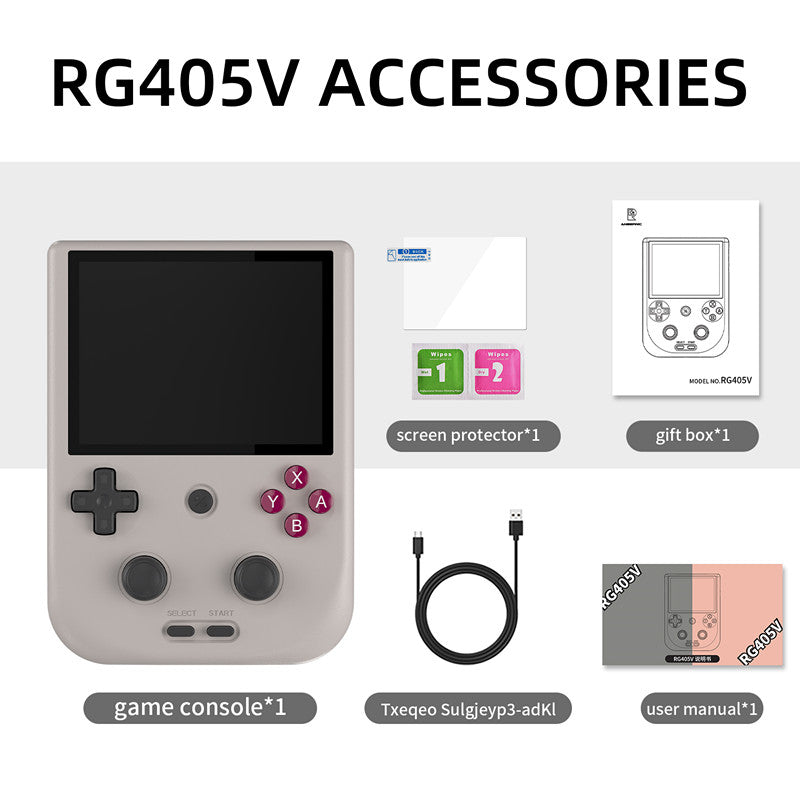 NEW ANBERNIC RG405V
---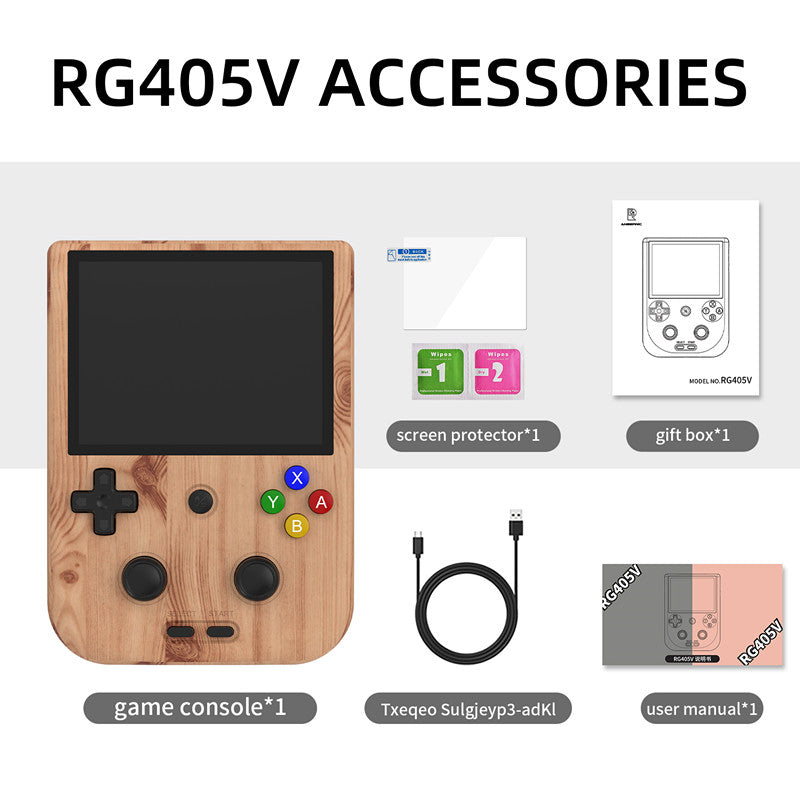 About the rg405v
Game handheld with Android 12,Play Android games easily
Color
Wood grain color/Transparent purple/Grey
Screen
The 4-inch IPS touch screen,resolution 640*480
CPU
Unisoc Tiger T618 64-bit octa-core 2*A75@2.0GHz+6*A55@2.0GHz
TF card
Standard Version(memory configuration:4G DDR4+128G eMMC)-(no game sd card) ;
Standard Version(memory configuration:4G DDR4+128G eMMC)+128G (compatible 3000+ games) ;
Standard Version(memory configuration:4G DDR4+128G eMMC)+256G (compatible 4000+ games)
WIFI/Bluetooth
2.4/5G WIFI 802.11a/b/g/n/ac,Bluetooth 5.0
Games
Support: Android games and other 20+kinds of simulators
Support users to download games in relevant formats
Battery
Li-polymer battery 5500 mAh, charging 3 hours, battery life 9 hours
The fan
Automatically heat dissipation and improve console performance
TF card
Support TF card expansion, up to 2TB
Other function
Built-in Hall joystick, six-axis gyroscope sensor, support OTA wireless upgrade, online matchmaking, streaming, wireless projection screen, vibration motor,
support 3.5mm stereo earphones,
energy saving setting, display brightness and other functional properties settings
Accessories
USB charging cable, giftbox , user manual, screen protector
Box specification
length 16.5cm; width 12.5cm; height 5.1cm; weight0.44 kg
Console specification
length 14.5cm; width 10.5cm; height 3.5cm; weight 0.282 kg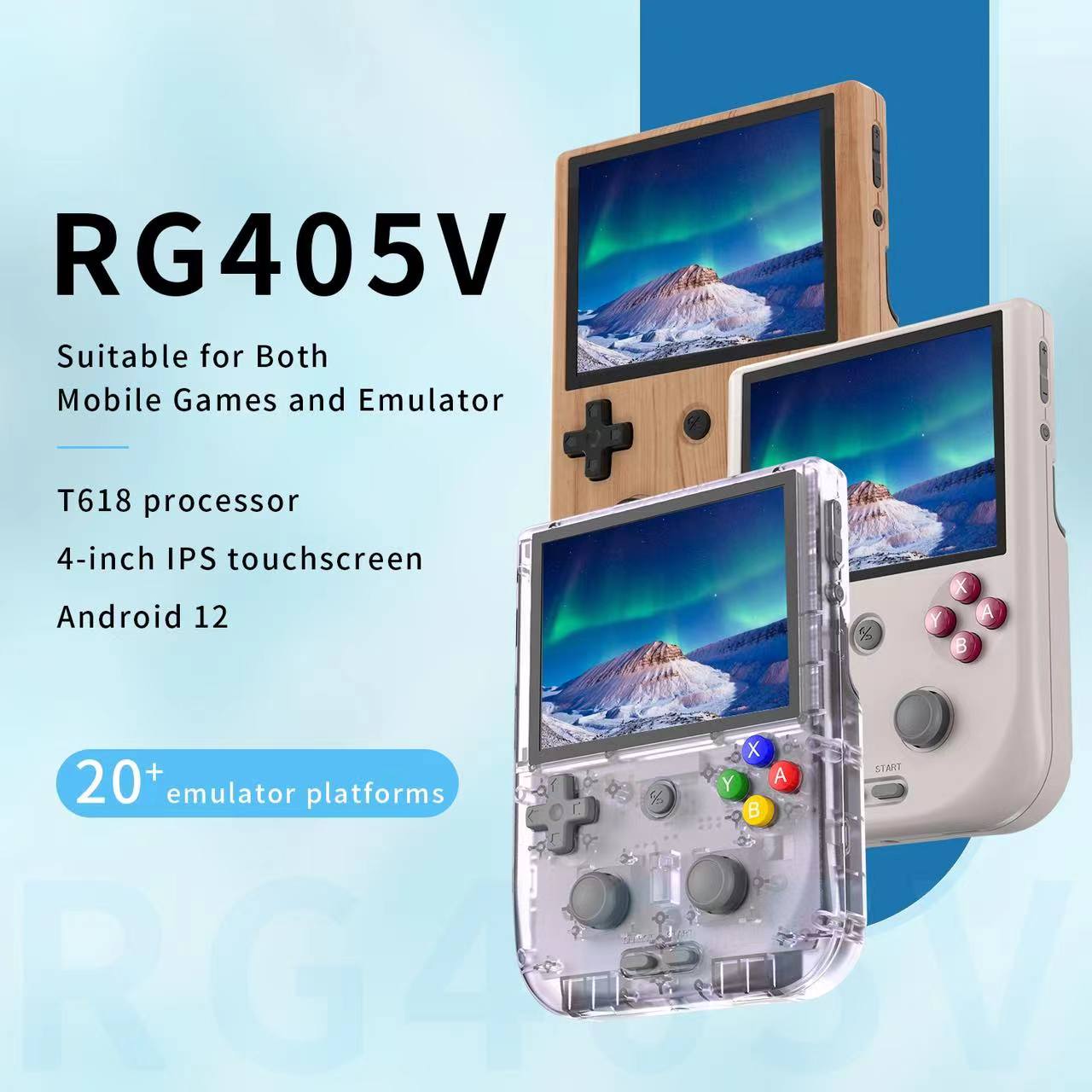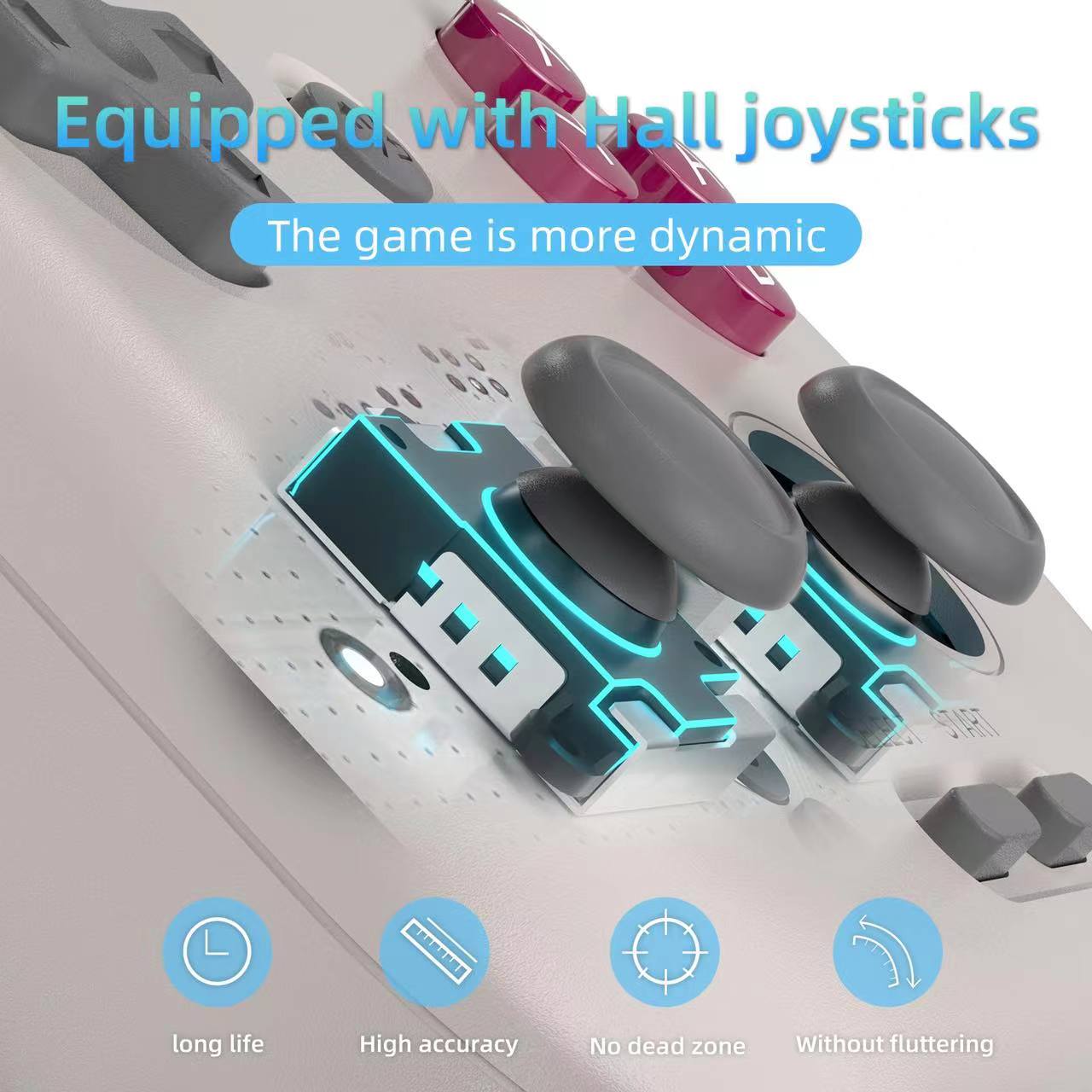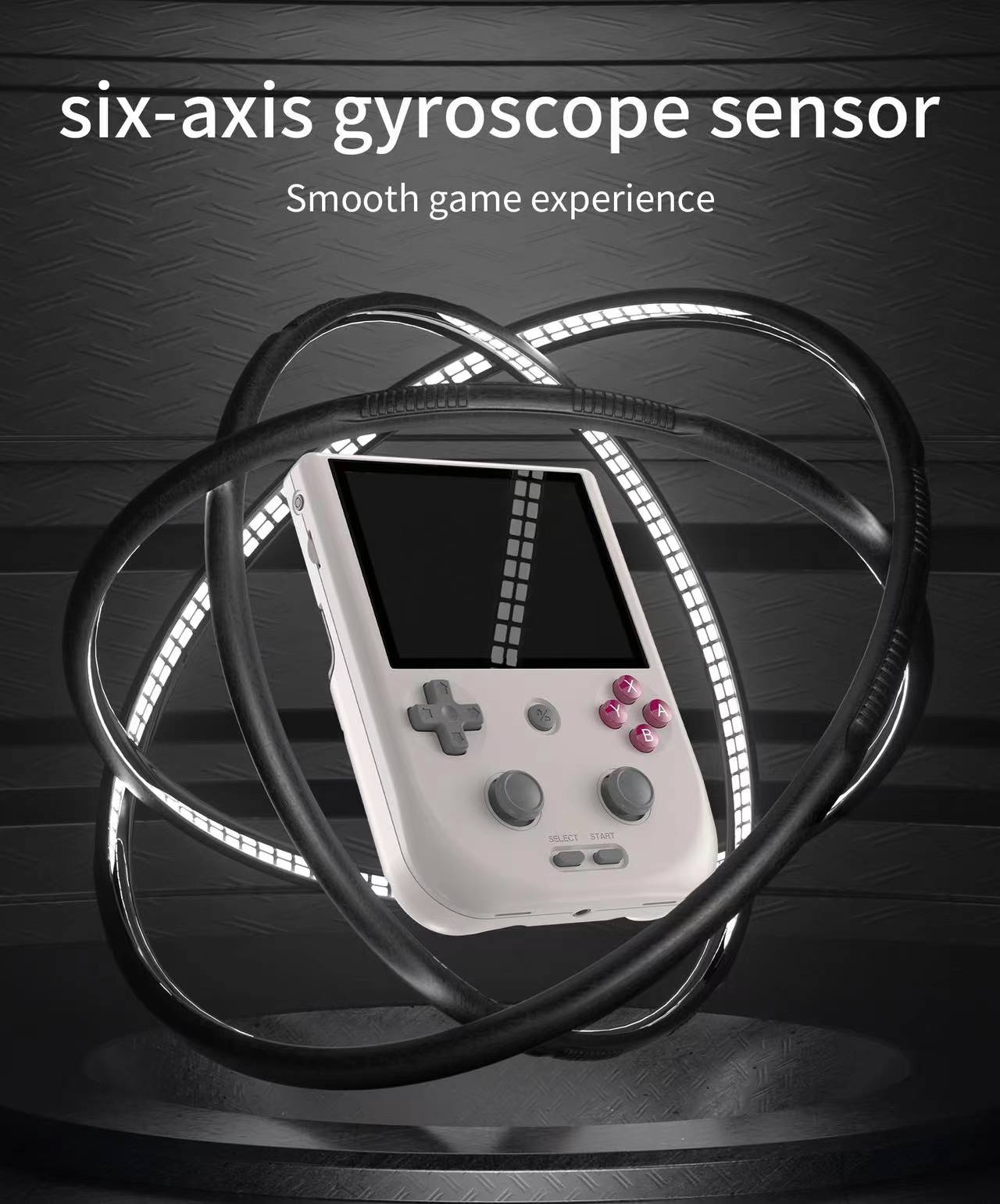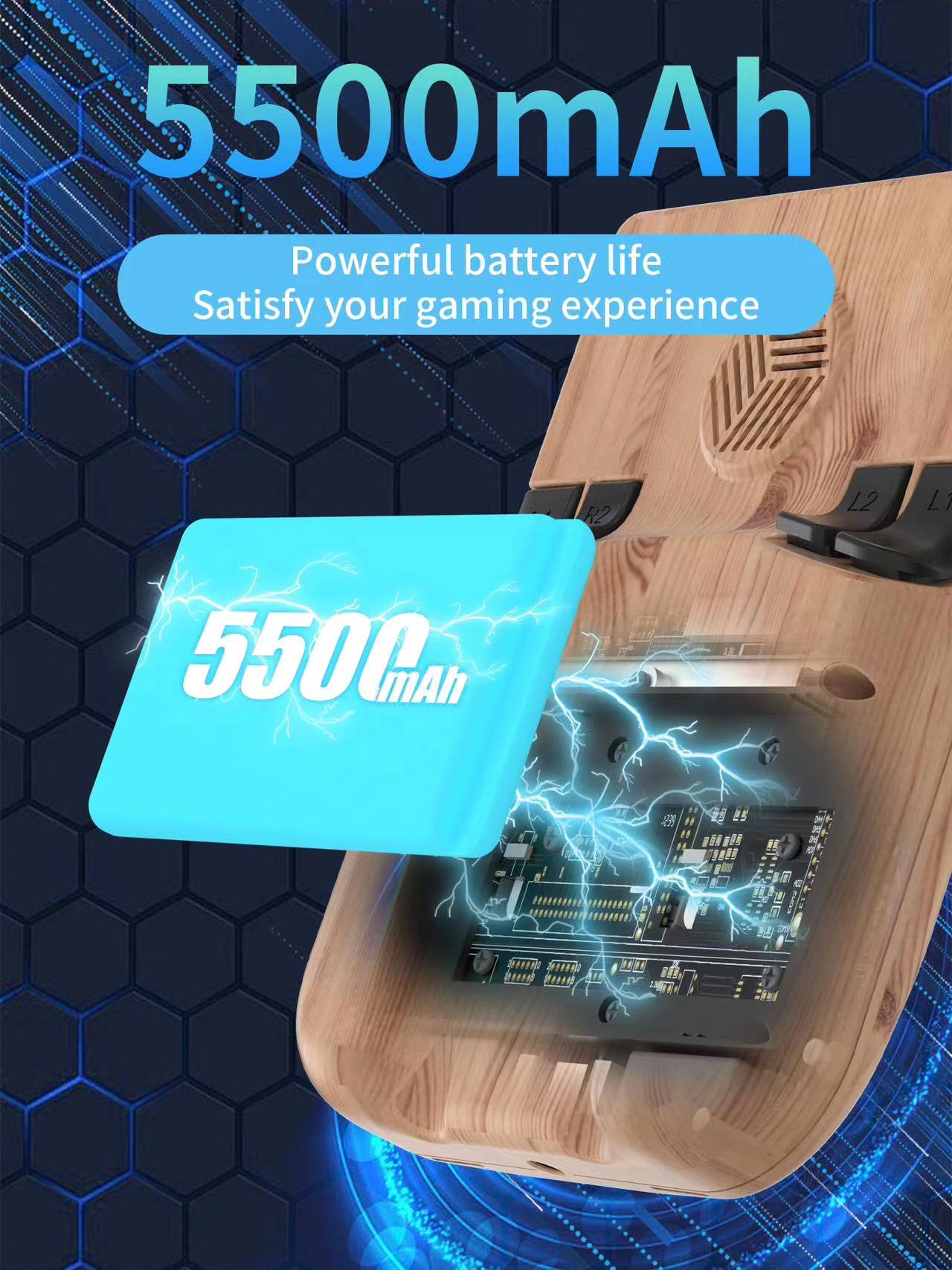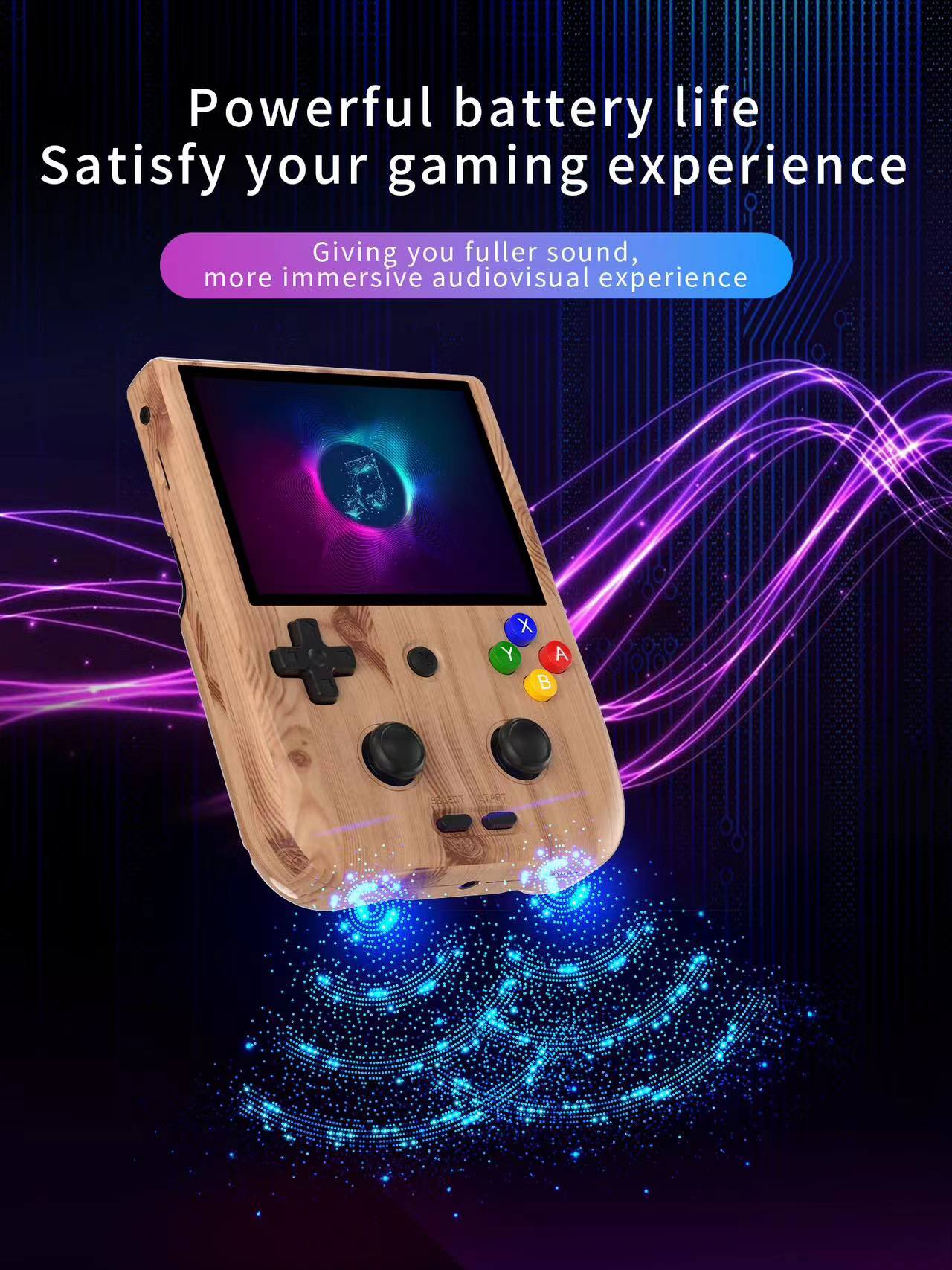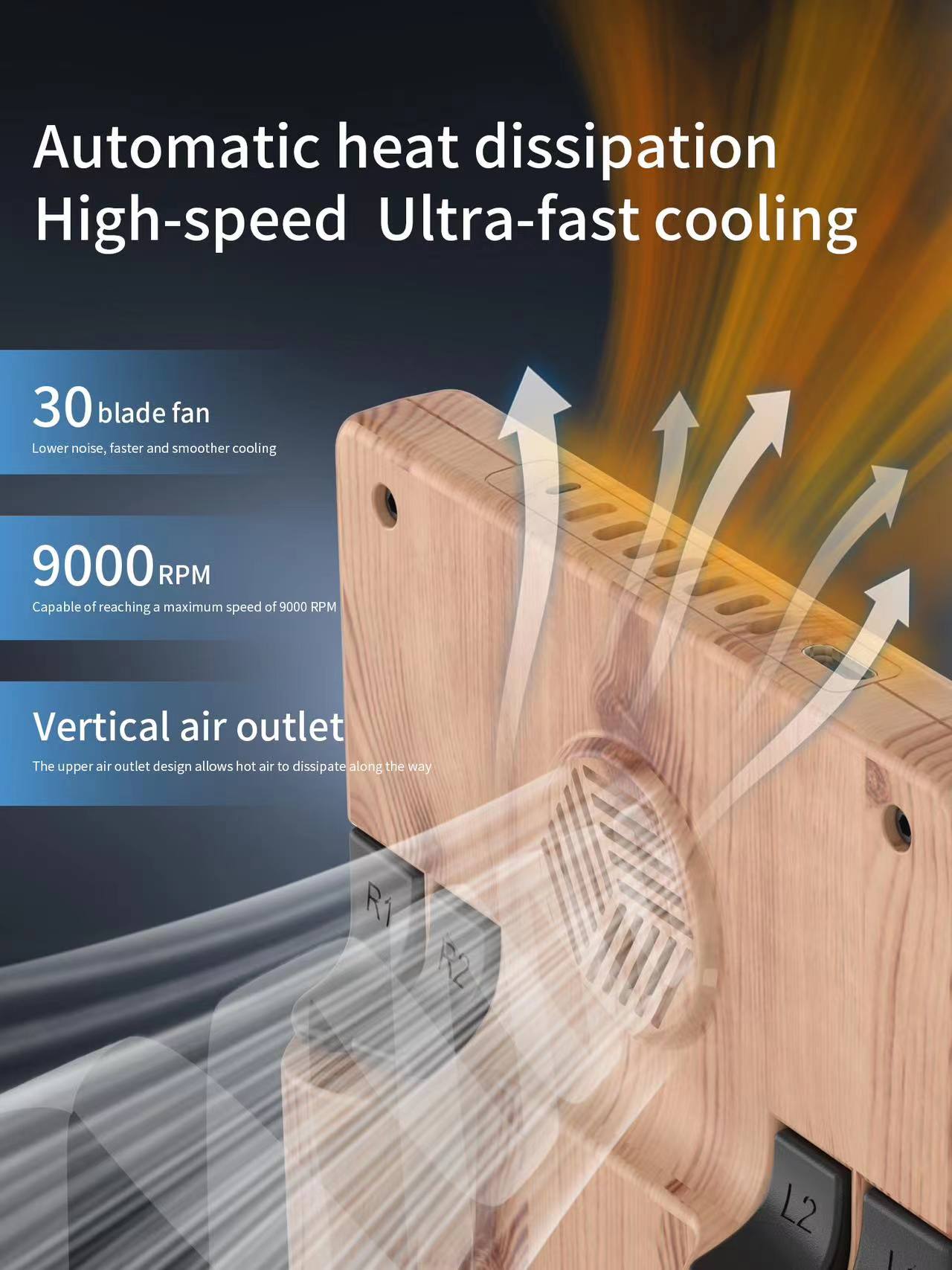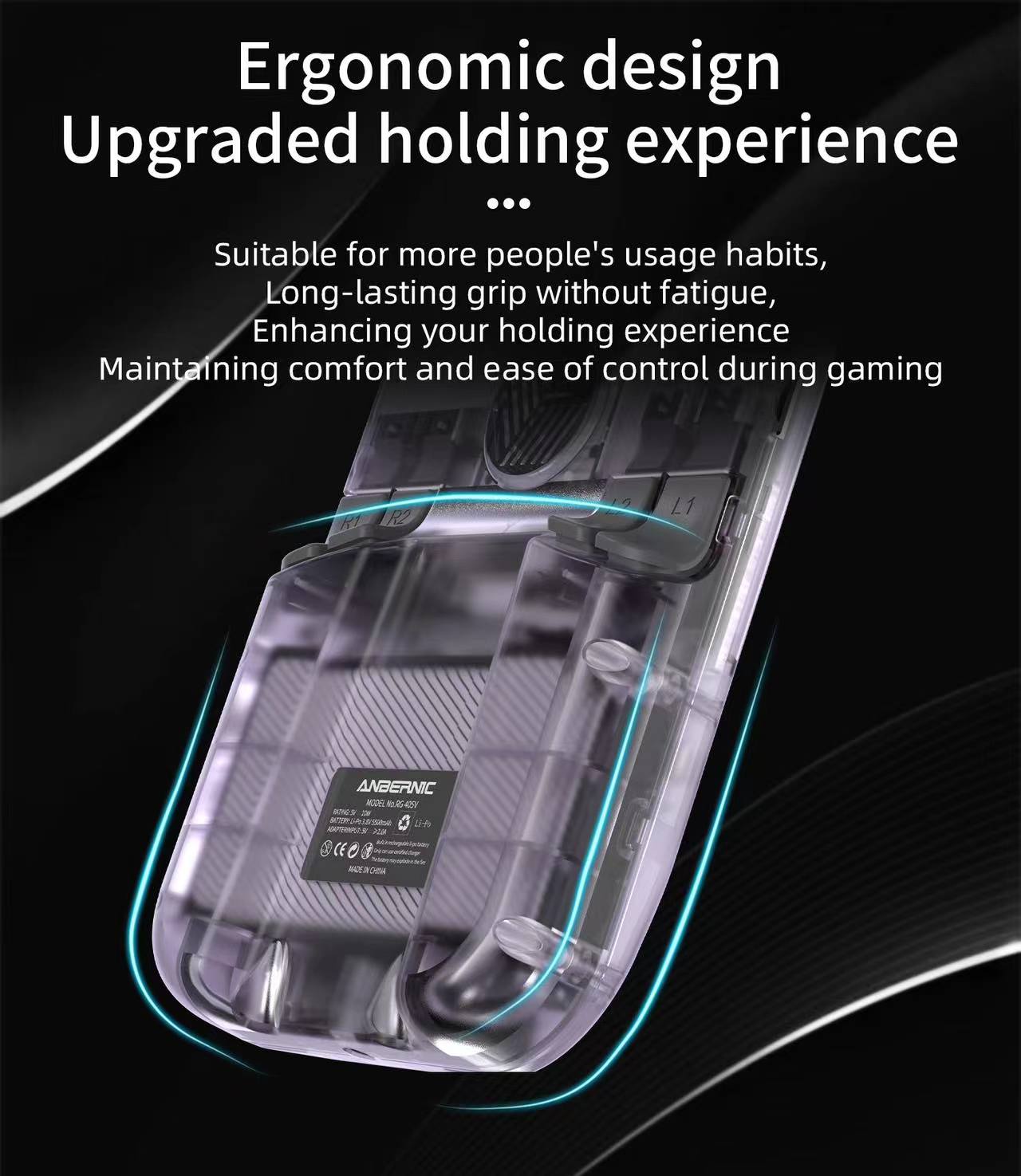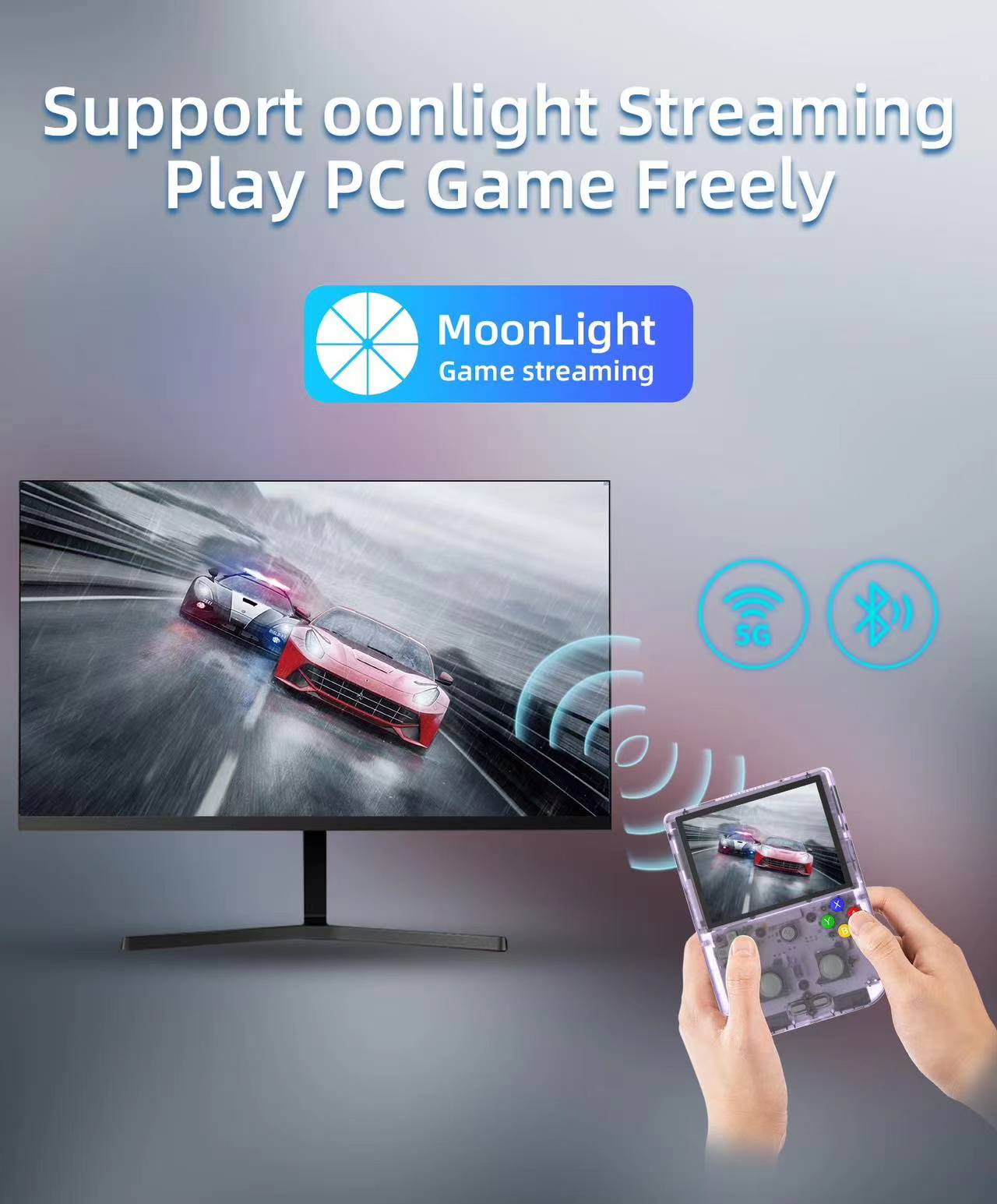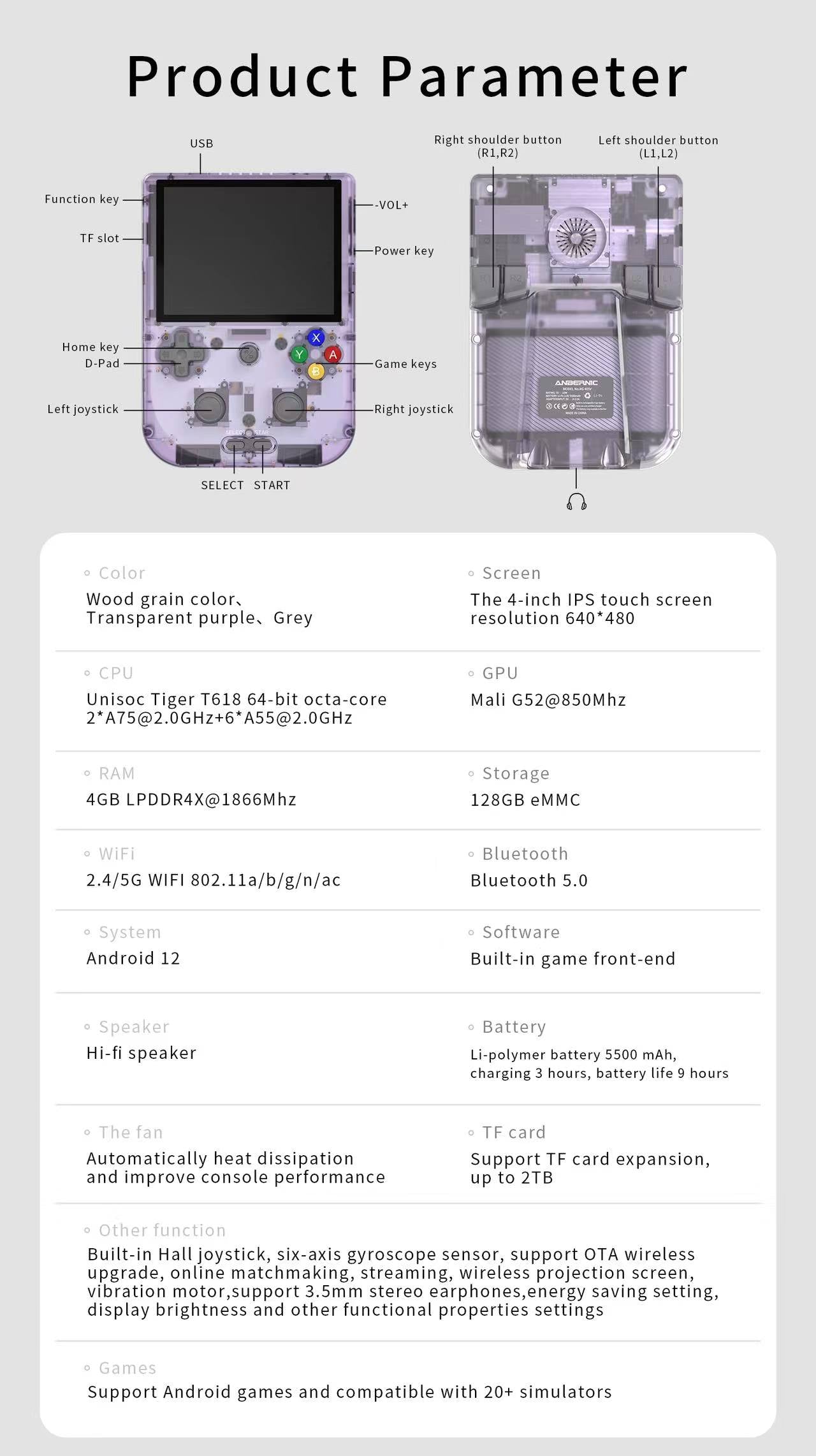 RG405V-A vertically-oriented handheld that is almost comically large and comfy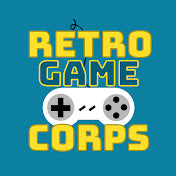 RG405V-A Powerful All-New Vertical Retro Hand-Held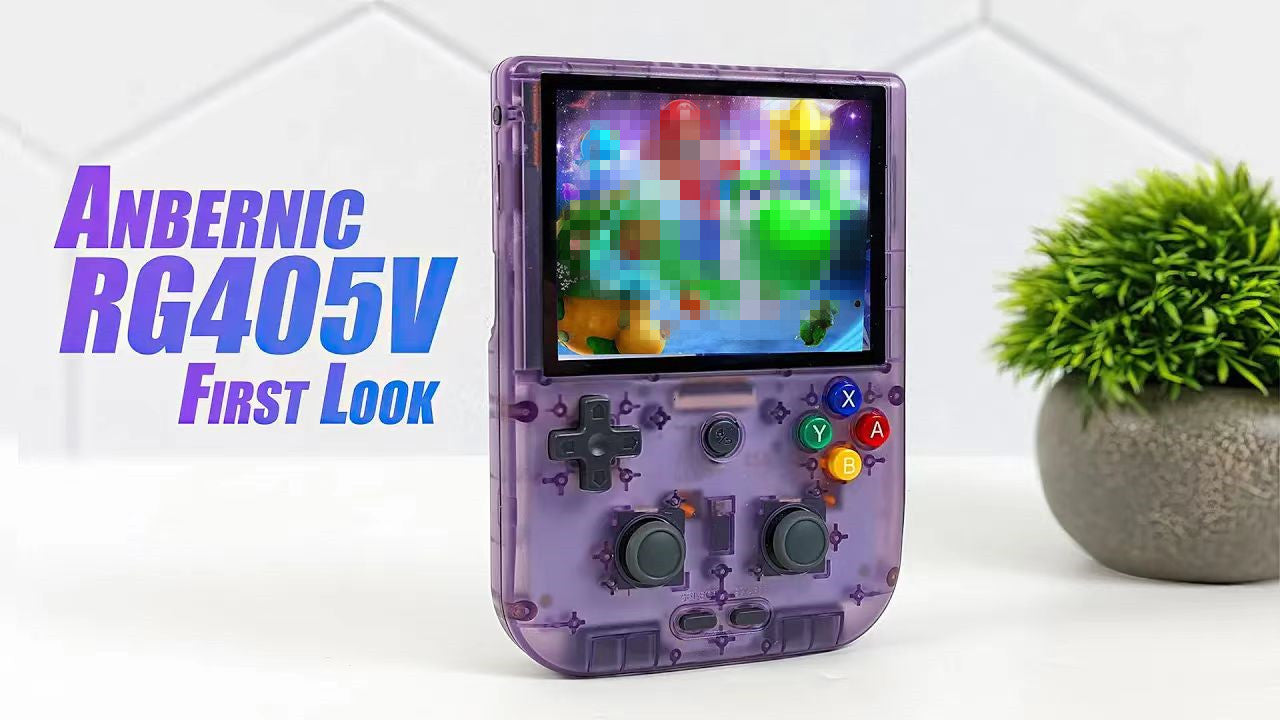 This product is rated 4.8 of 5.0 stars.
It has received 23 reviews.
I've been building emulator systems for years, and this is pretty great
I designed an entire front end and gamelist with art for the Raspberry Pi a few years ago, and made my money. And Ill say, this is a fantastic gadget. Well built, doesn't feel like cheap crap. If you're not into emulation there might be a learning curve to set it up properly, but to me that's half the fun.
It plays GameCube pretty well. PS2 doesn't run all that well, but N64 runs shockingly good. Everything beneath that runs flawlessly. The screen is bright and responsive, and the battery life is exceptional. The buttons feel a little bit overly raised and I wouldn't mind swapping them out, but I'm 10 hours into replaying Final Fantasy 7 and I haven't felt like they've affected my game play at all. Speakers sound perfectly fine for what I'd expect at this price range. Maybe a little bit "tinny" sounding, but I'm comparing them to a 1800 dollar cellphone. They sound perfectly fine for gaming. No distortion.
Bluetooth for headphones works perfectly and sounds great. Haven't tried with an external game controller but I'd assume it would work just fine too.
I recommend getting Daijisho for your front end. It's on the GooglePlay store. Works pretty well.
Over all, is you're a nerd like me and are comfortable around electronics and computers, you won't have any issue setting it up in the way you want. And if you know nothing about emulation, a couple youtube videos will help.
5 out of 5 stars. I'm 100% happy with the purchase, especially at this price point.
Amazing
It is amazing I've been having a blast with it I can sit all day in my couch playing PS2 games an XBOX GamePass is the most powerful emulation sistem I've ever had in my hands thank you Anbernic keep up the good work I can't wait for the next retro handheld.
Its massive in a good way.
The unit is quite big. Its ergonomic and a monster when it comes to battery life. Hope anbernic release wood groin to nano, 280v, 353v and 35xx.
RG405V
ok, great product exceeding my expectations, thank you Anbernic
Great product
Worth every penny, runs the best of all my other handhelds