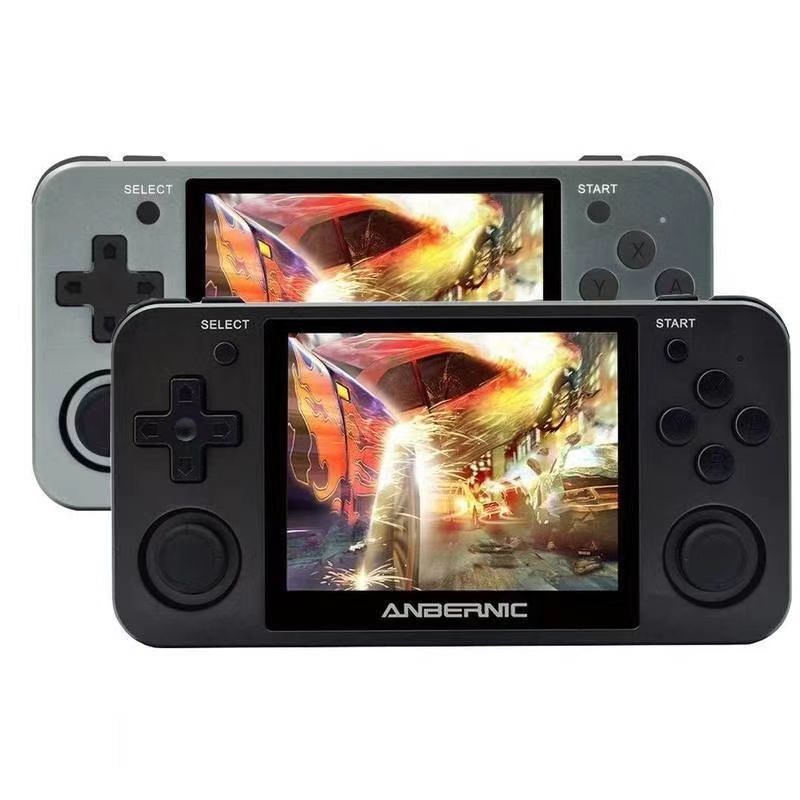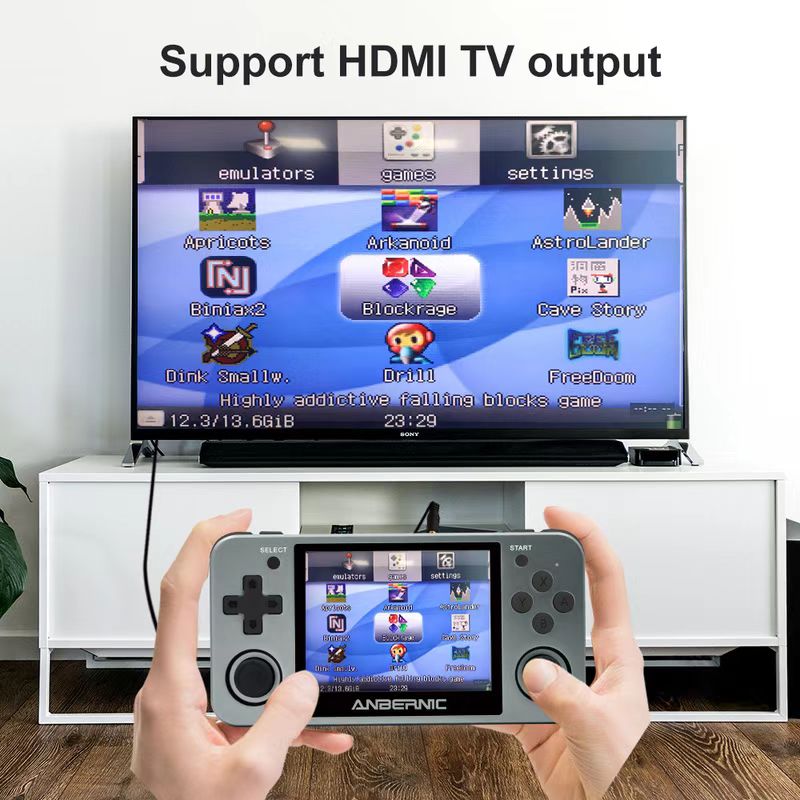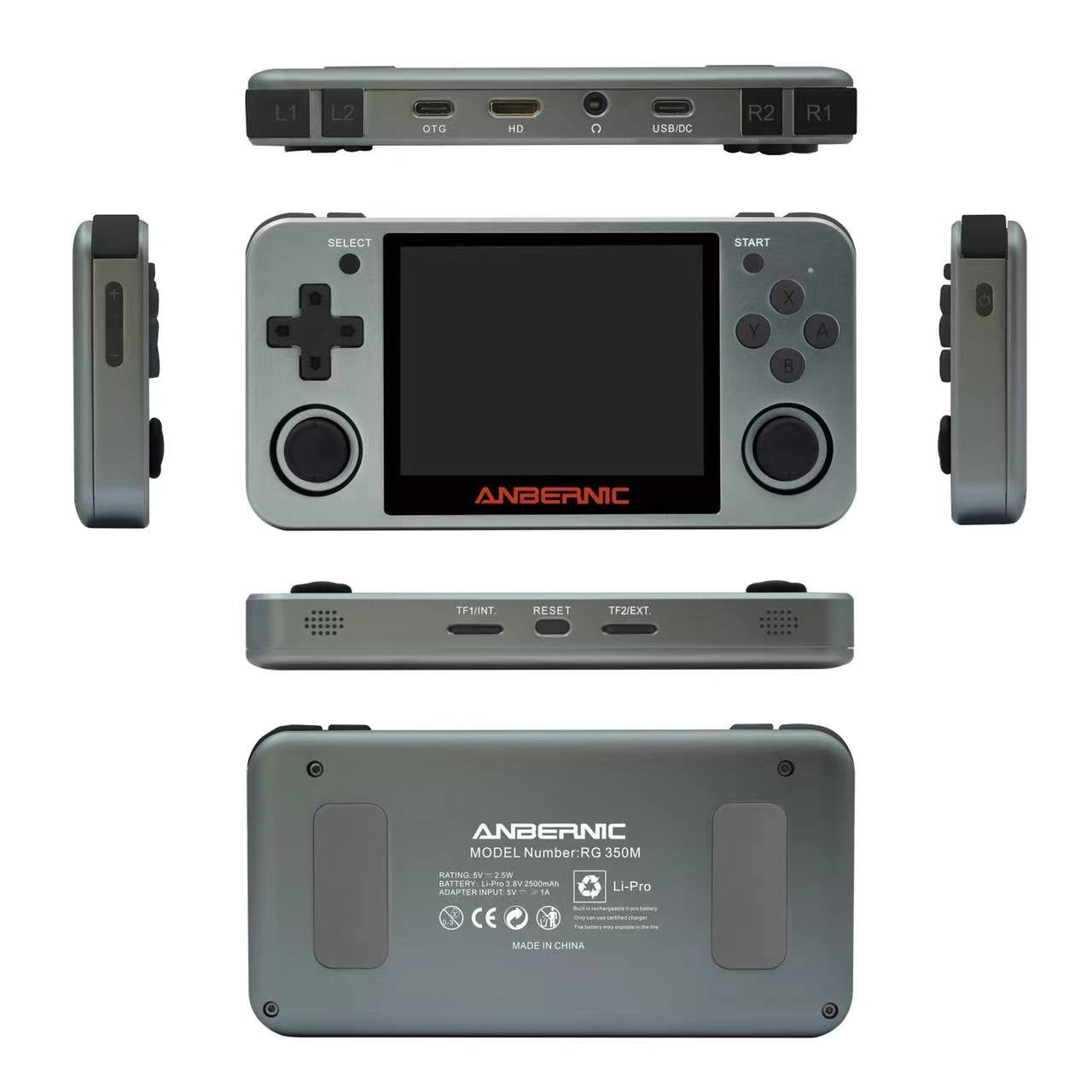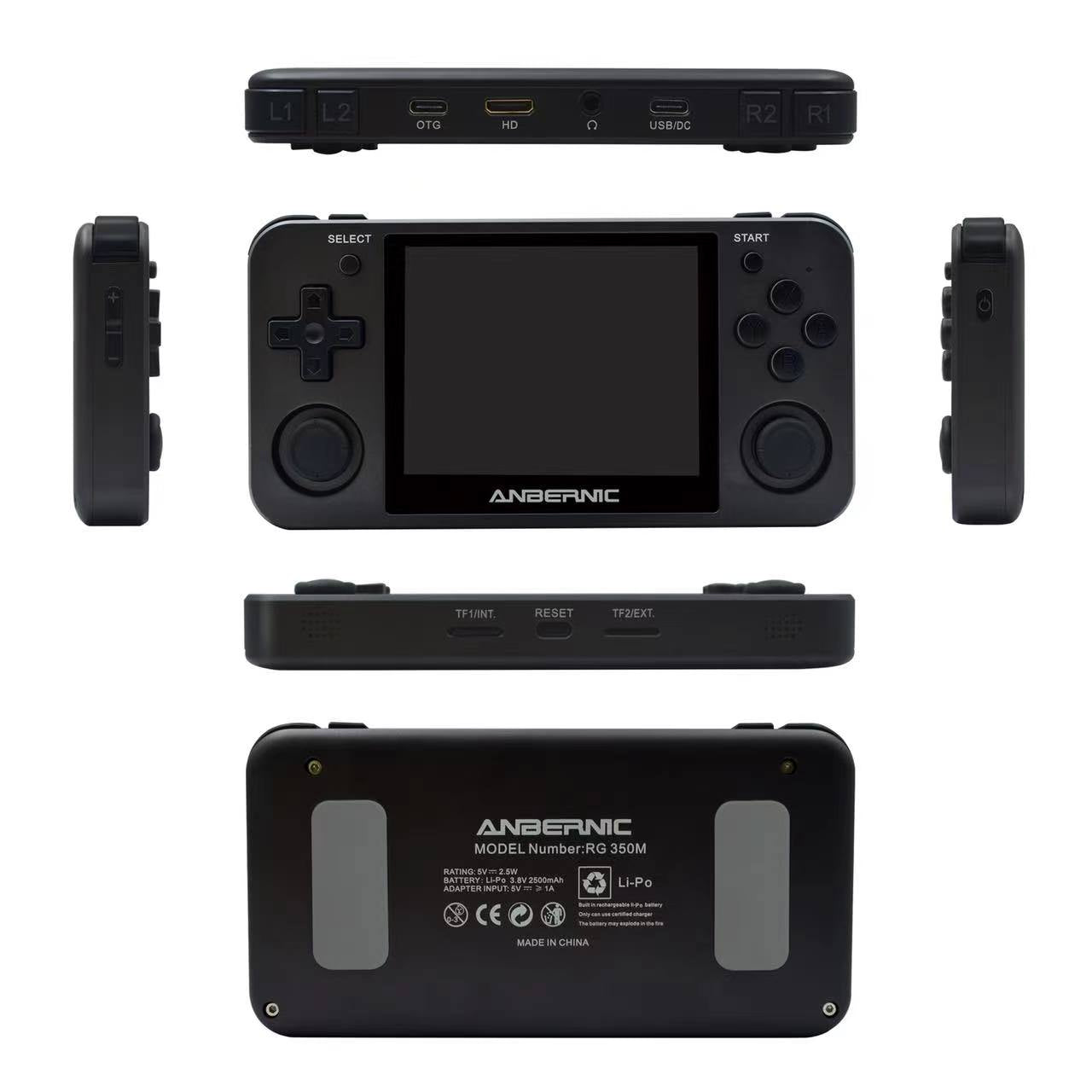 ANBERNIC RG350M
---
Brand Name: Anbernic
Certification: CE
Origin: CN(Origin)
Color Display: Yes
Display Size: 3.5
Touch Screen: No
Model Number: RG350M
Package: Yes
Communication: USB
ROM: 16G
BATTERY: 2500MAH
CPU: 4770 dual 1.0 GHz
Function: Opendingux / music/video
Memory card:16G(Built-in 16G,No Game);48G(Built-in 16G+32G TF Card,Compatible 2500 Games)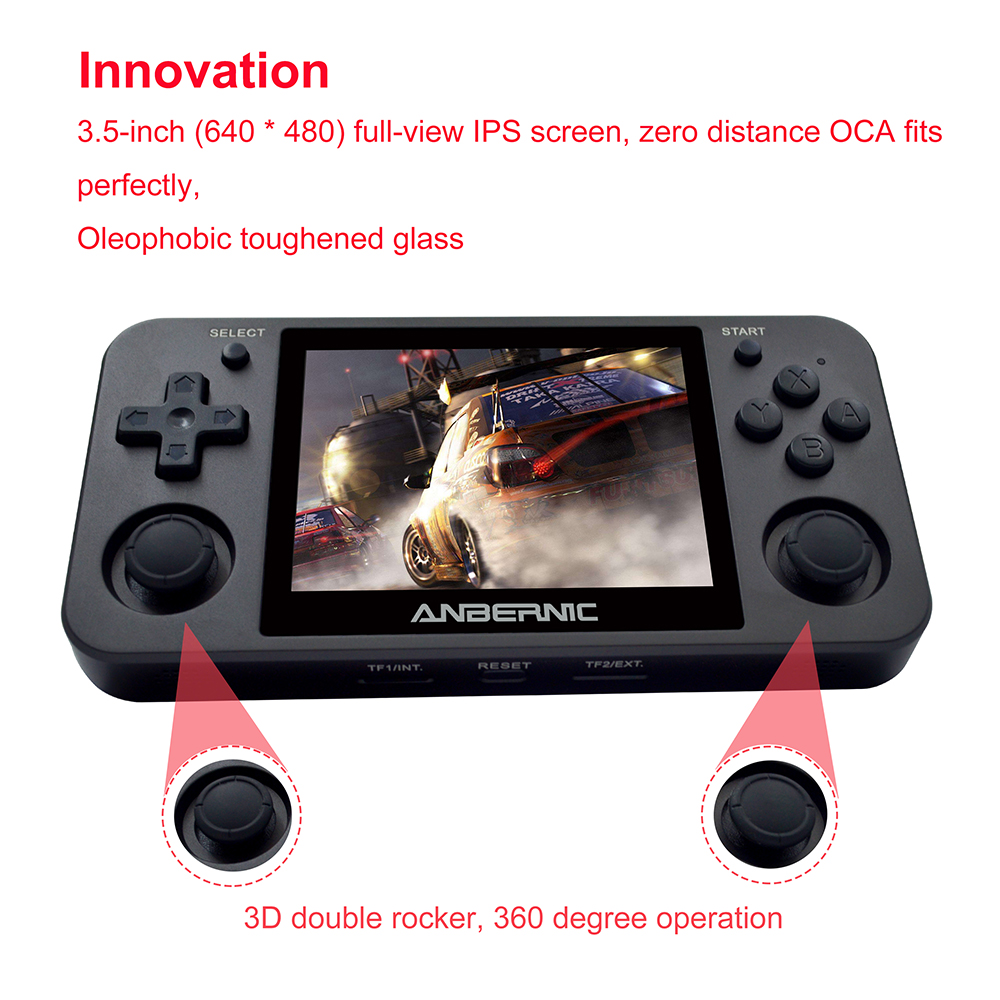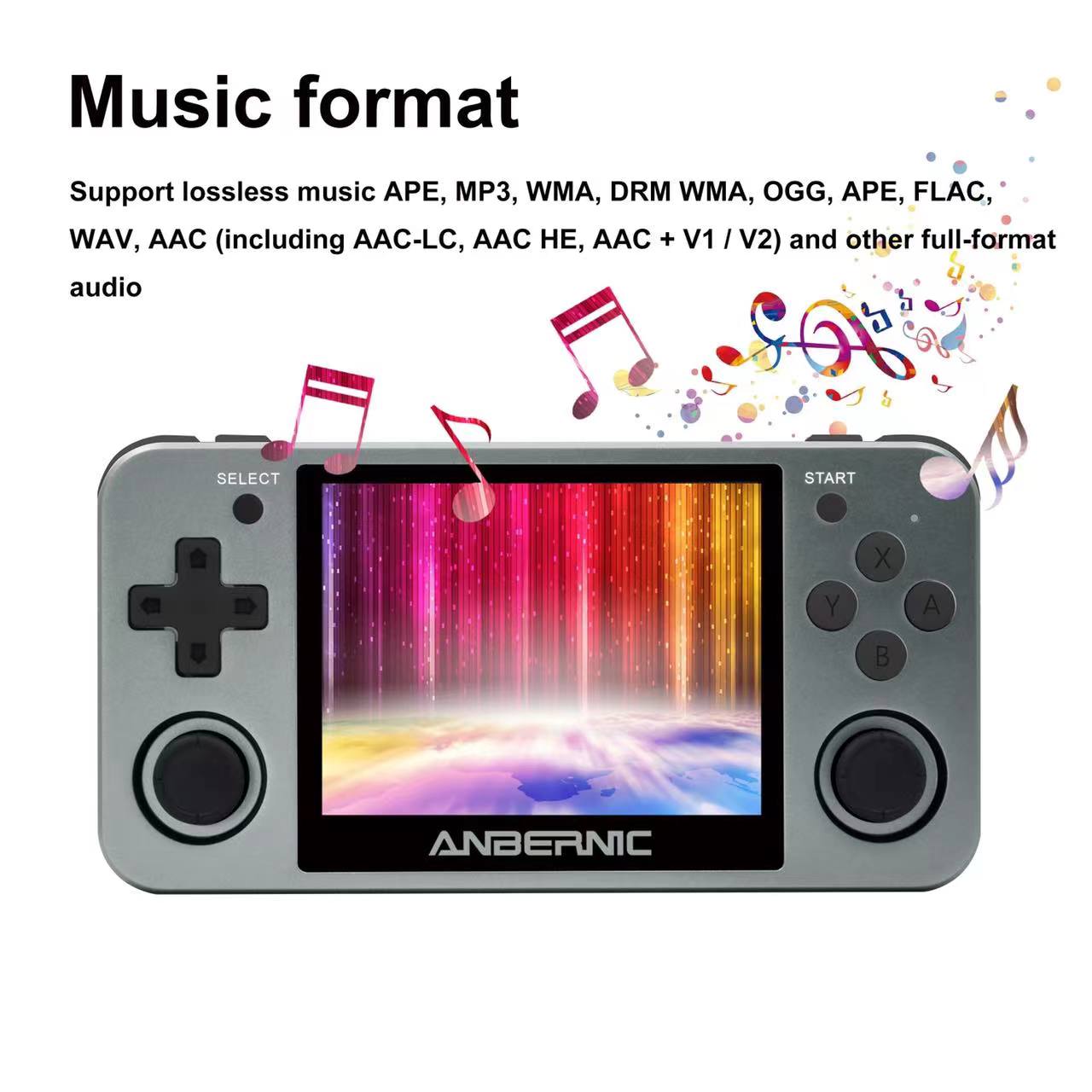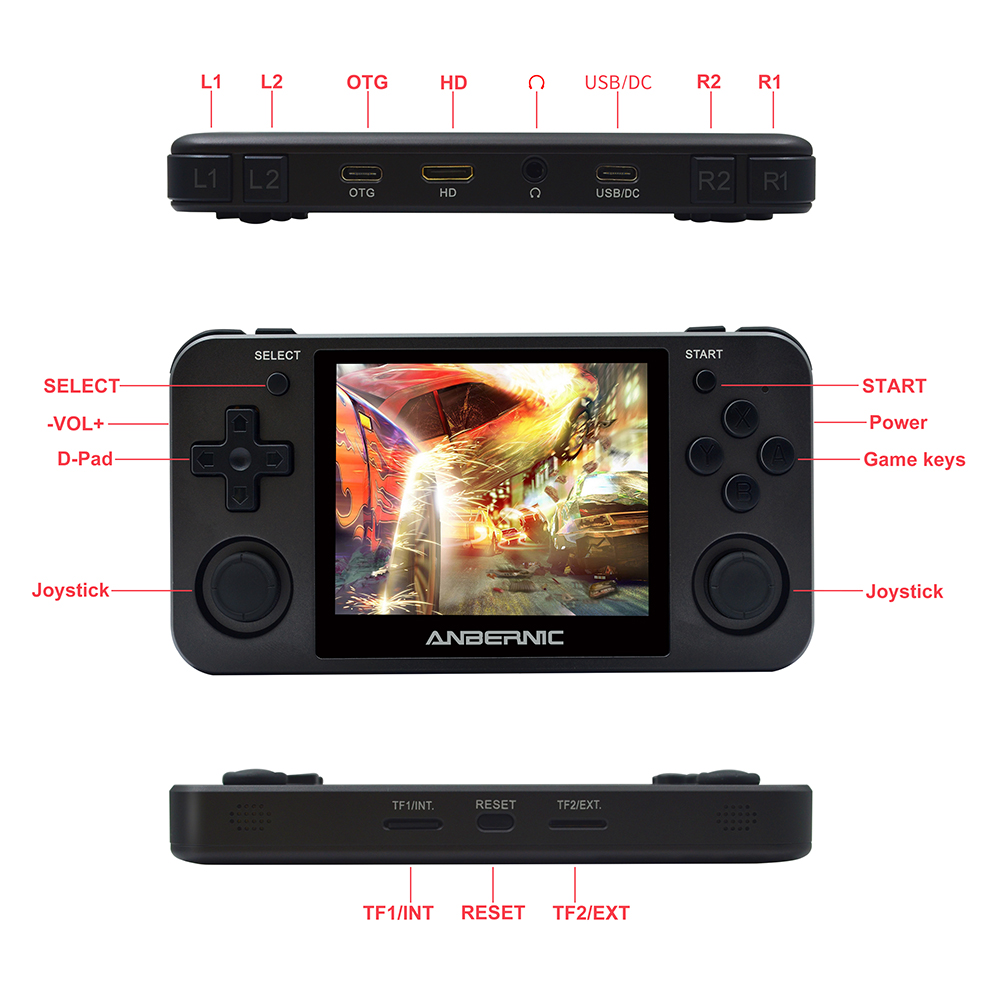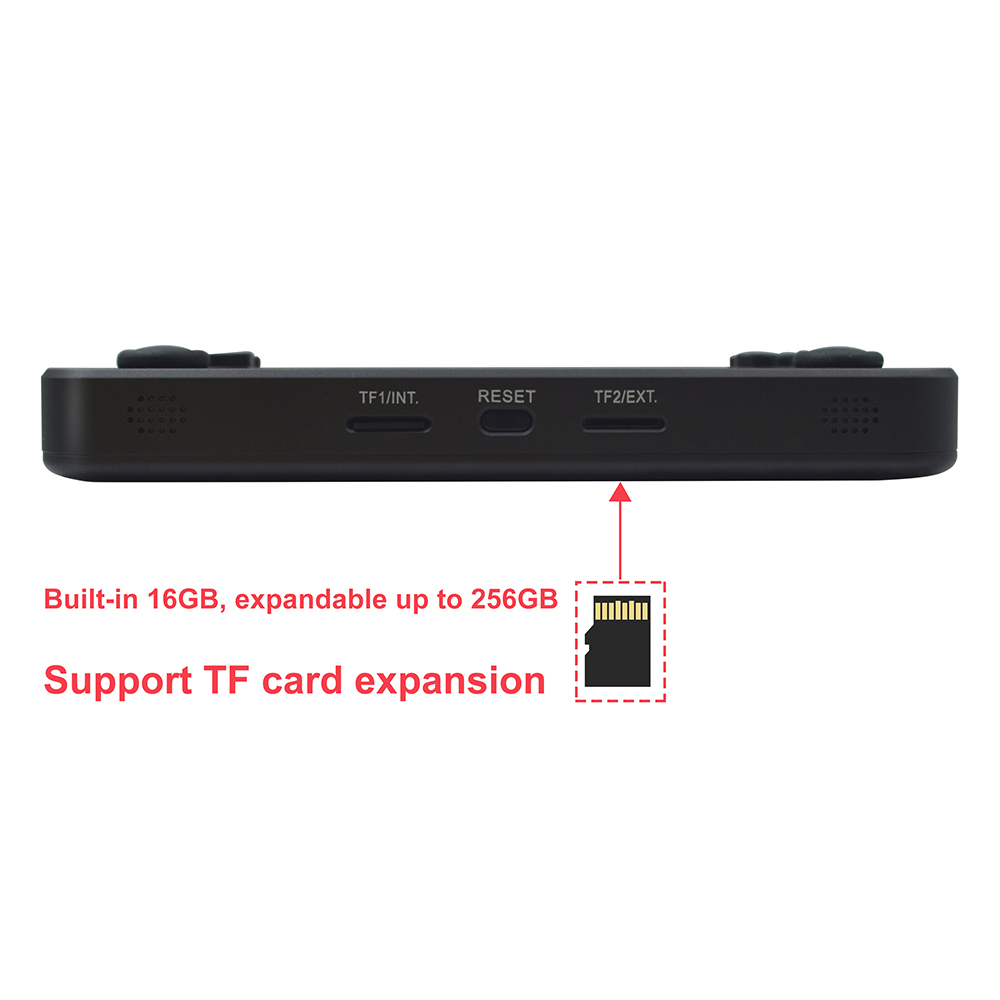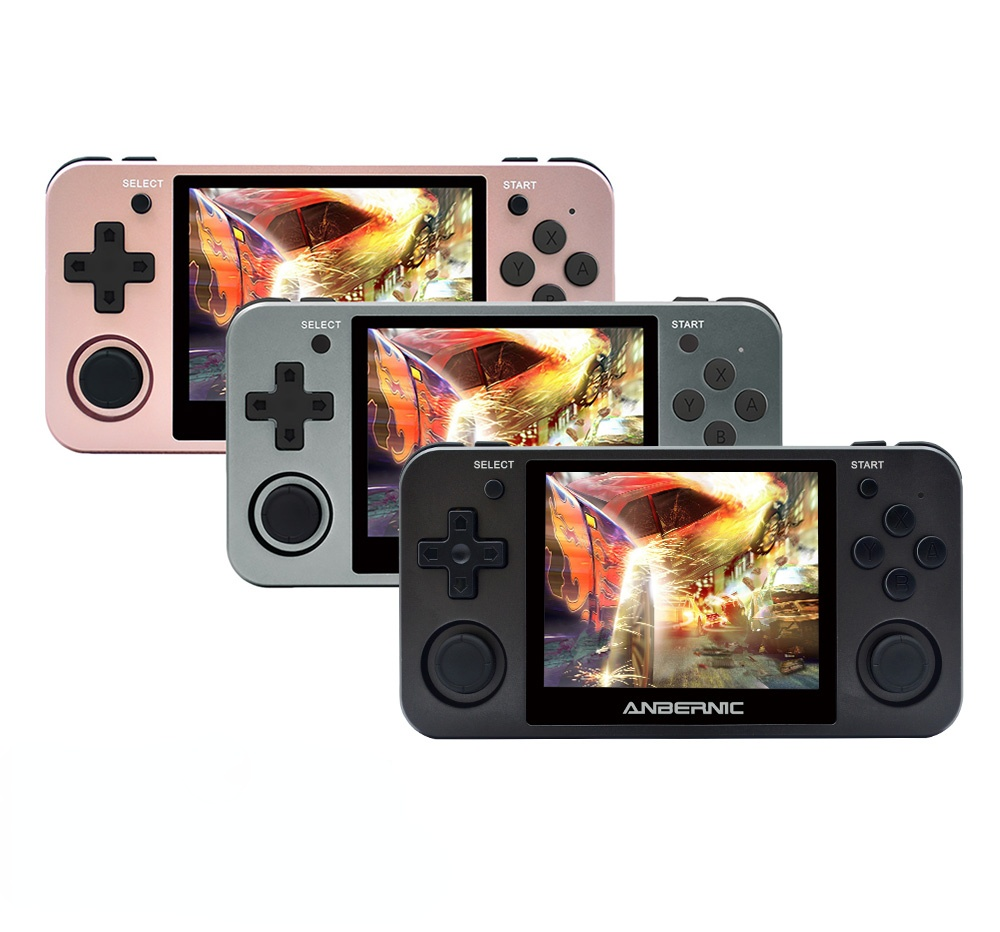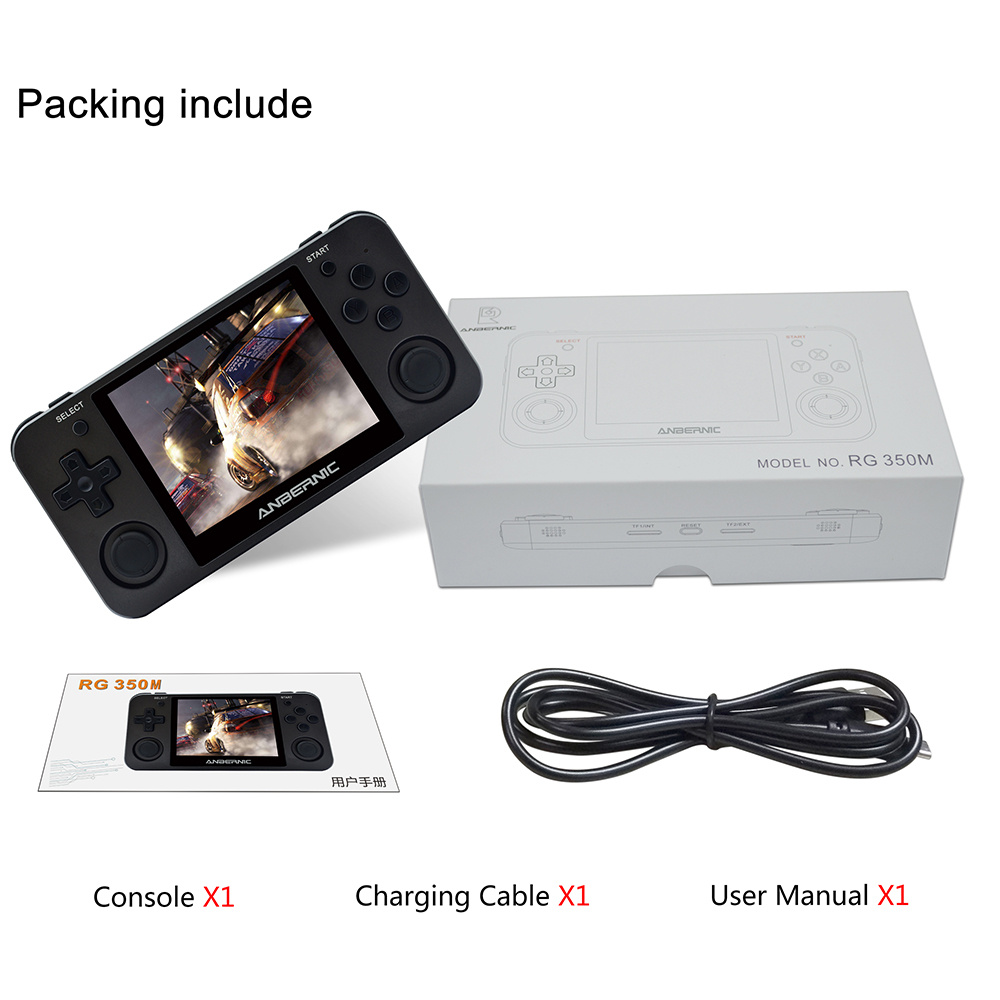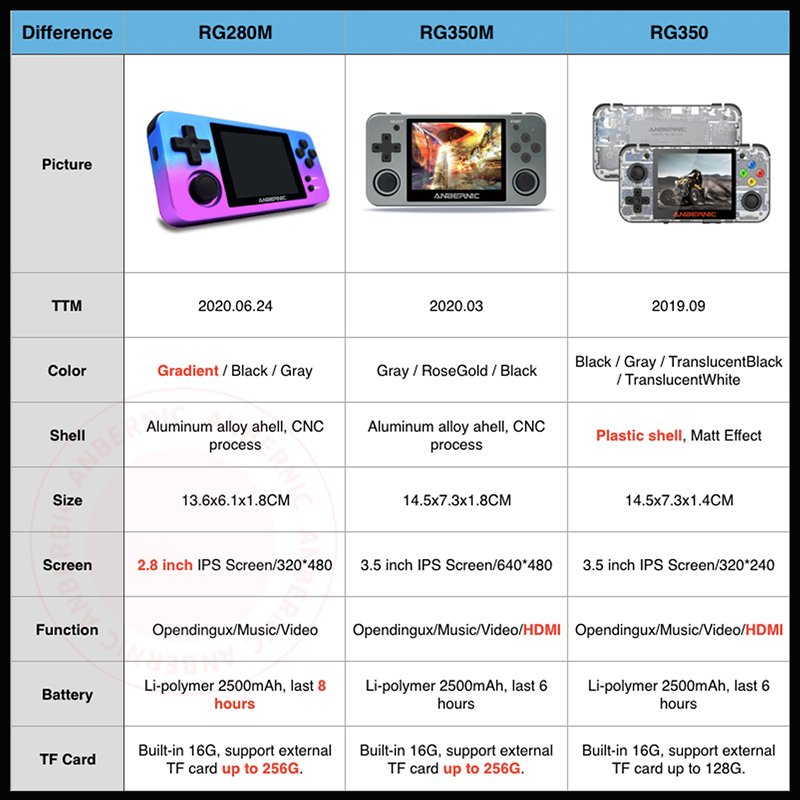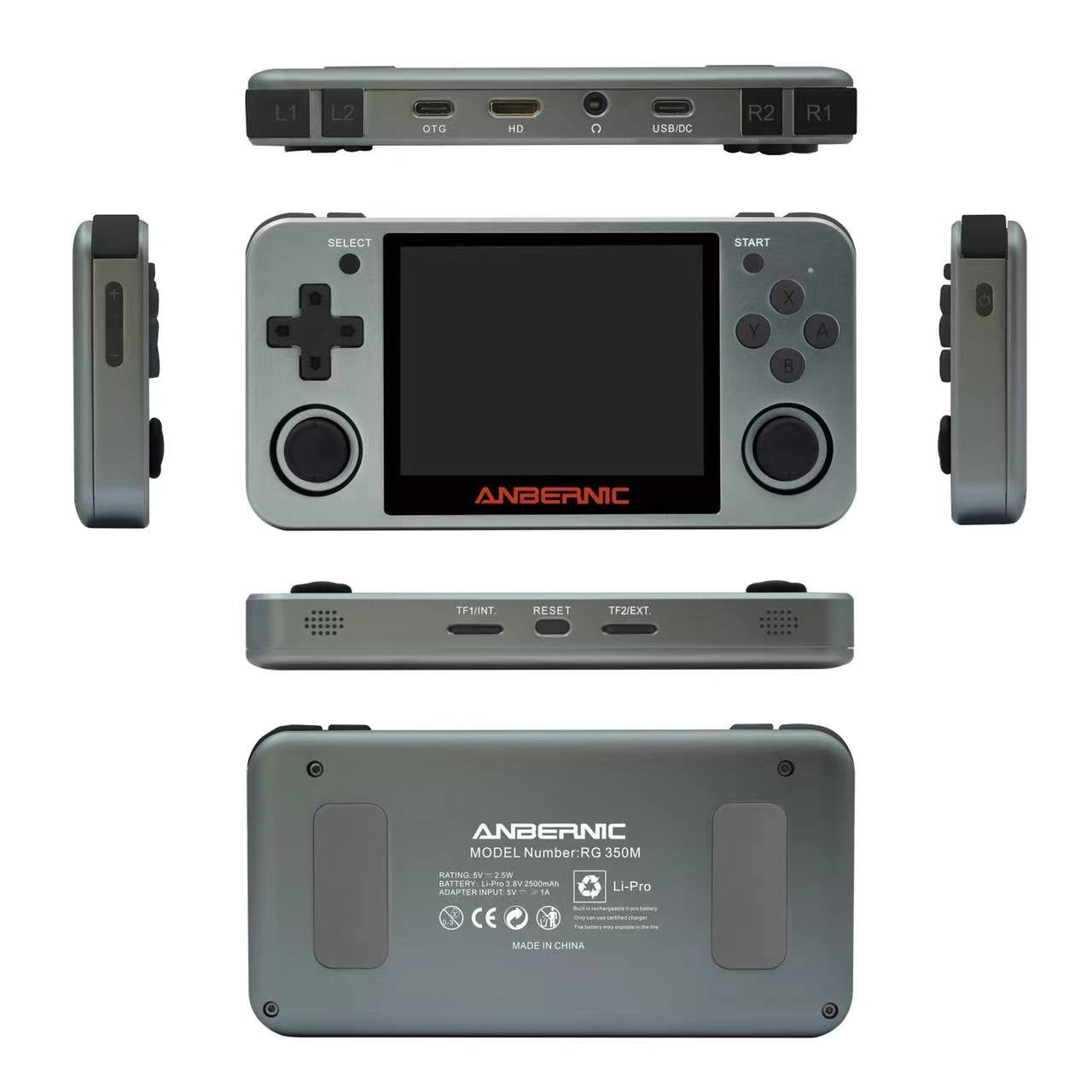 This product is rated 4.9 of 5.0 stars.
It has received 15 reviews.
I LOVE this new toy!!
I bought this RG350M to replace a little fixed-function pocket arcade toy I'd kept in my car's glove box for the past couple of years. I'm big into retro games, so I enjoyed playing even the bad knockoff versions of games that came on that previous handheld. The RG350 though, is so much more!! It runs REAL games, exactly as I remember them from my first game console, the Sega Genesis! It also plays Game Boy Color games, Game Boy Advance games, and games from consoles I never owned too! I've found the best version of Galaga I've ever seen for the PC Engine console. The RG350 even plays PlayStation 1 games, and many of my existing catalog of 386/486-era PC games with its DosBox emulator! The one single issue I have with it is that it doesn't appear to have a "lock" function for quickly putting it into your pocket without worrying about pressing buttons or making unwanted changes. Yes, you can just turn it off - but that requires holding the tiny power button in for four seconds, and doing that erases certain state changes you can effect in the way the controls work by pressing various key combinations. For instance, power key + B maps the left analog stick to the 4-way directional button which I use for a lot of the older games, and turning the device off then requires re-enabling that afterward, so it's just a little inconvenient. I'm surprised after using this for a couple weeks that there isn't a dedicated "lock" button, which would keep the handheld on but disable all the controls and ideally freeze any running emulator too. Then a specific multi-key combination would be required to reactivate the device. Even a multi-key lock function would be acceptable, and I'm sure something like that could be added via firmware update. If something like that exists, I'd love to hear about it - but I've read the entire onboard manual document and no lock function is documented. That would be my #1 suggestion, add that function and it would become the perfect retro handheld toy!
I'm a casual gamer and this hits the spot.
This is just what I needed. I'm not a big time gamer, but occasionally I get the itch to revisit the old 16-bit days and this satisfies that itch. I'm still learning all the features. I'd love to get a simple and sleek front-end running on it. But it's still pretty great, right out of the box.
I play on it all the time at work.
I take this handheld to work everyday and play on it at lunch time or when I just have time to kill. It's comfortable to hold, has good sound, has a good looking screen, and has good face buttons/d-pad/shoulder buttons. The few downsides are that the screen is a bit smaller than I would like, It would also be nice if it could get a little brighter (It is a little dim when I'm sitting in a car and the sun is shining through the window). The OS that it ships with isn't the greatest but that's an easy fix, I run Adam on mine. Overall it is a good quality device.
Great experience
I have tried already the 45$ one and the RG350M.
Anyone trying to decide between the two because of the prices, my advice: Do not even hesitate and get this second one.
The experience is amazing. Everything feels very good about it: Weight, screen size, controls, material, fps, battery ...
I couldn't be more satisfied.
Quality device
Build quality & IPS screen is fantastic, but customer service sucks. 4 out of 5 of my orders were perfect, but if you're unlucky and it arrives with an issue... don't expect any help.