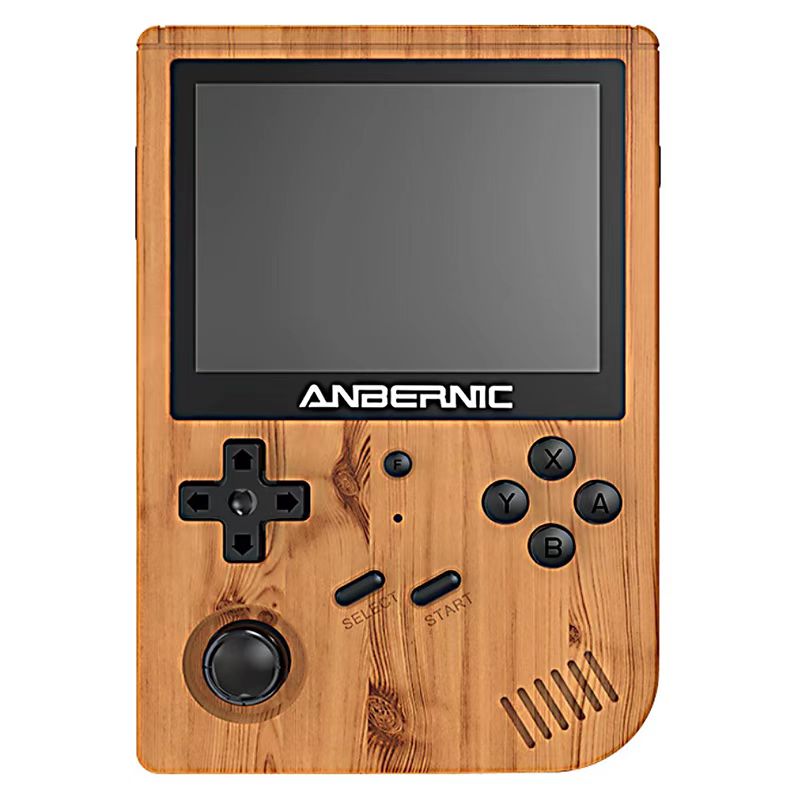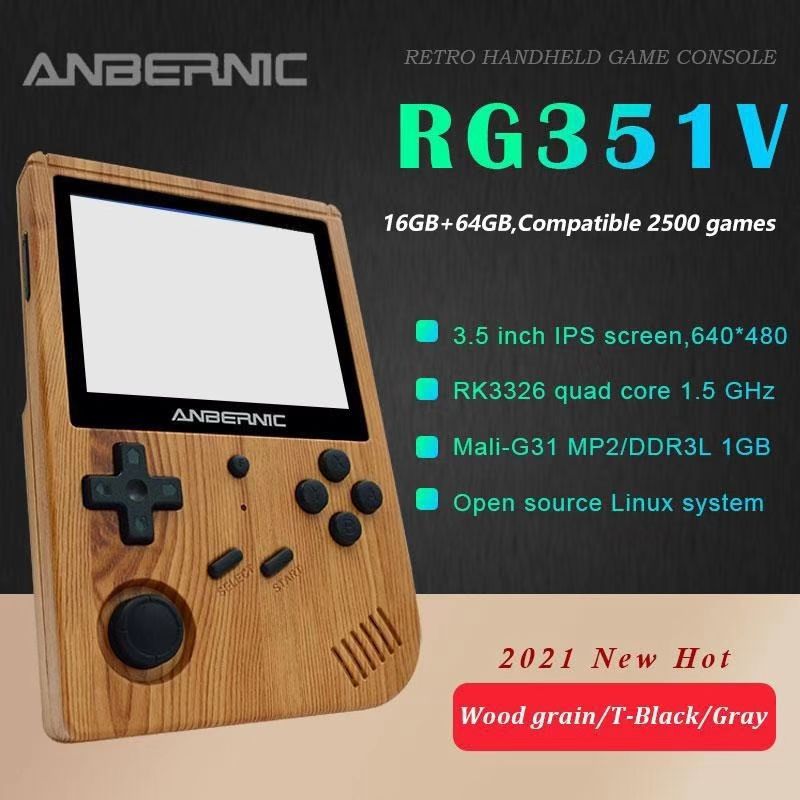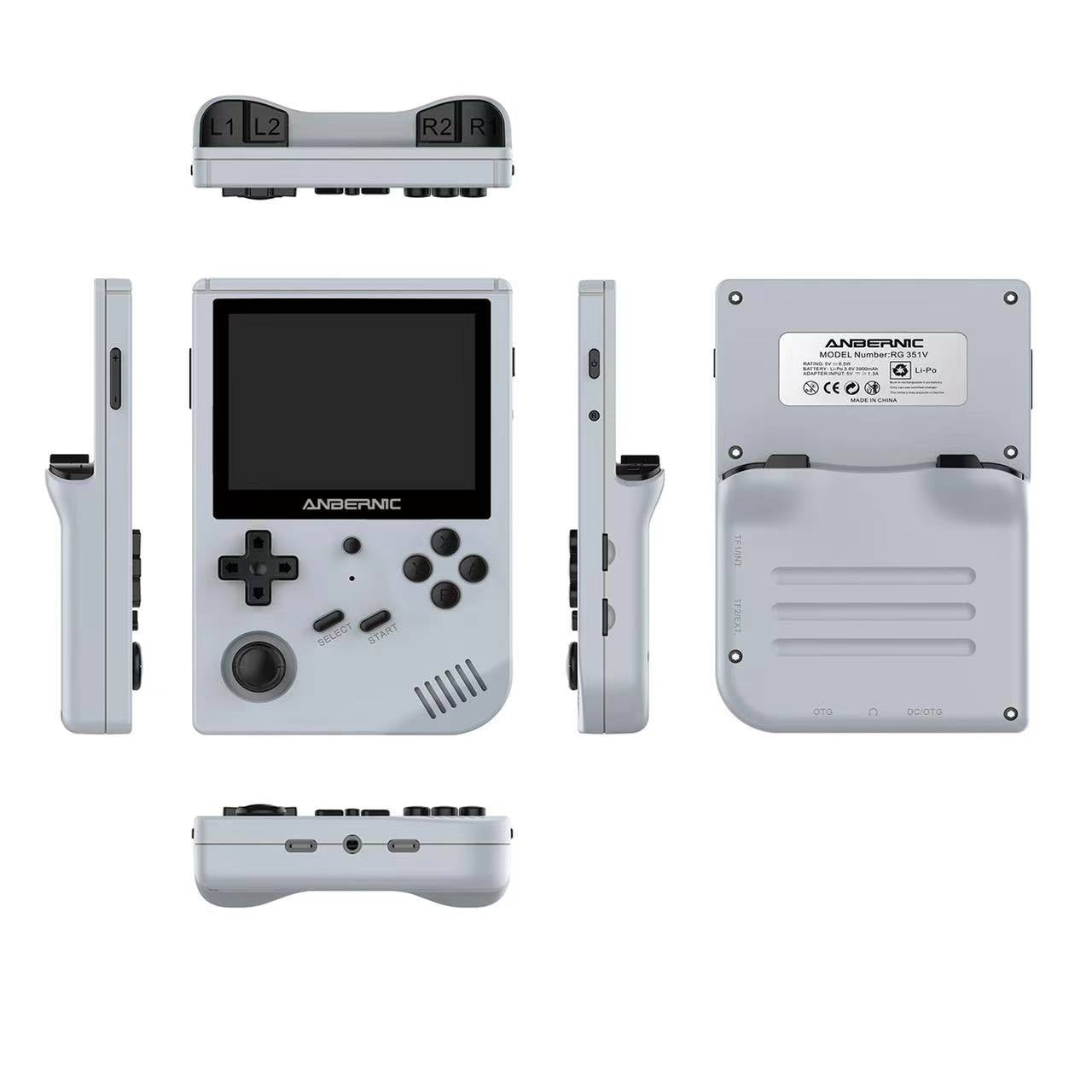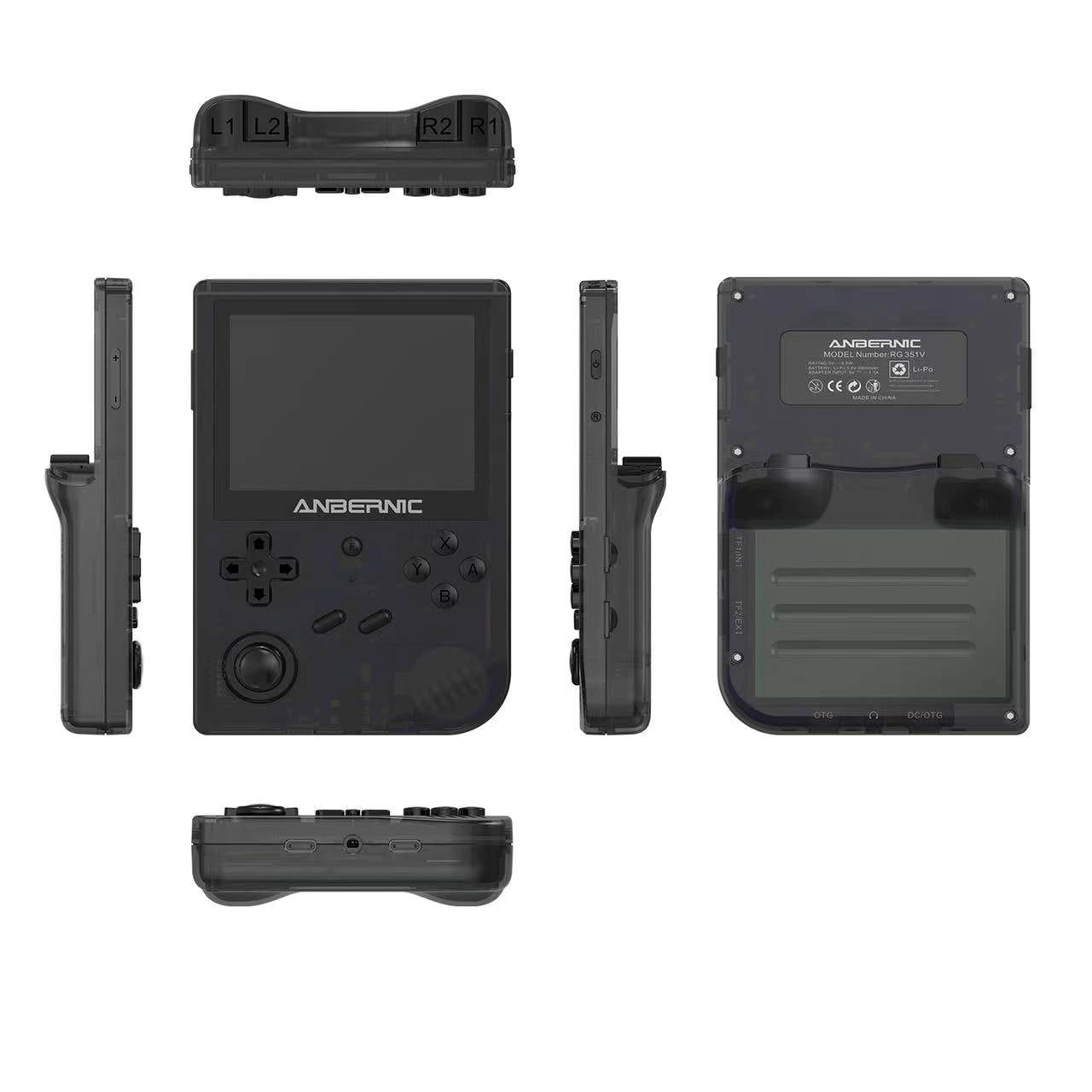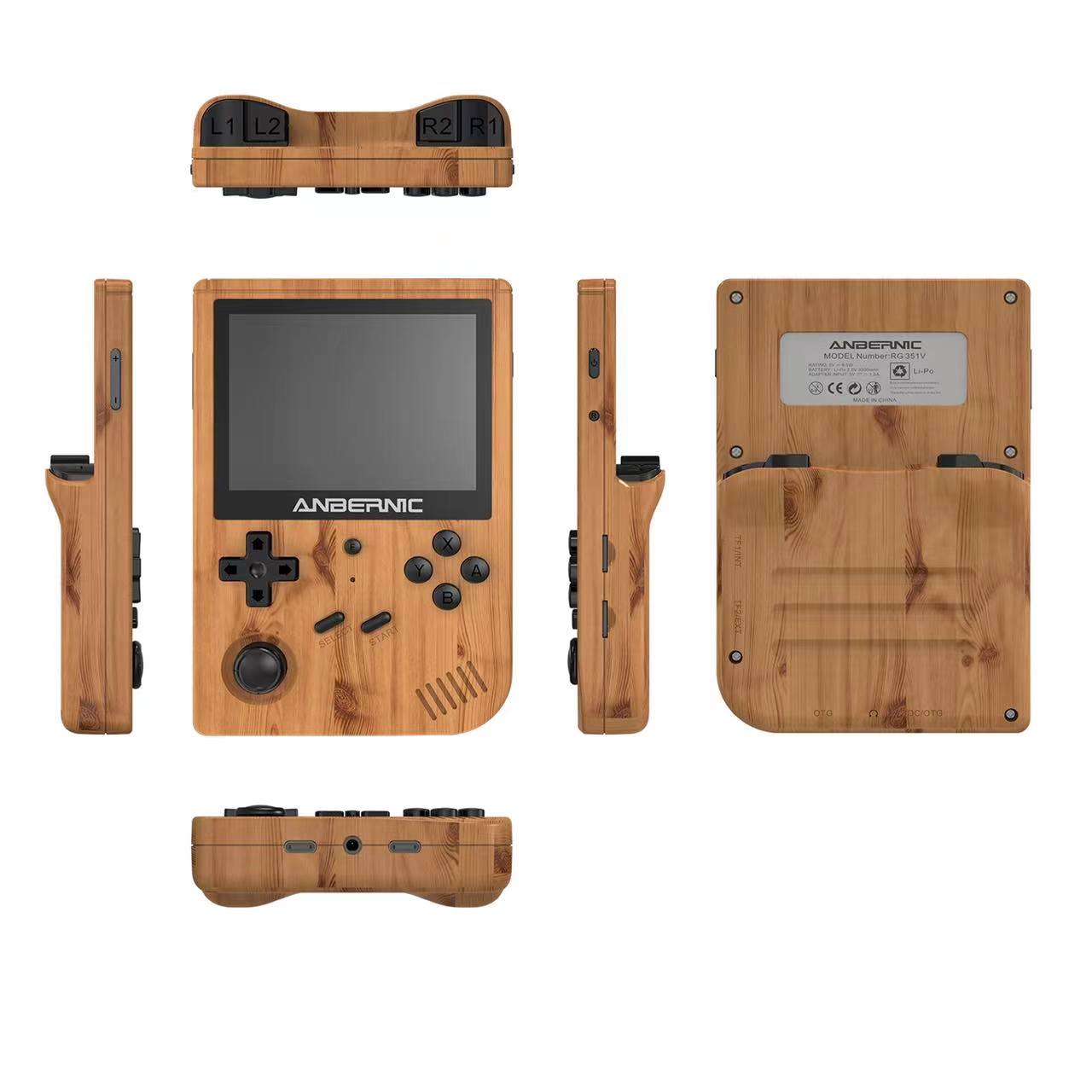 ANBERNIC RG351V
---


Color

Wood grain color/Black transparent/Gray

S Screen

3.5 inch IPS screen, OCAfull lamination/ 640*480

CPU

RK3326 quad core 1.5 GHz

GPU

Mali-G31 MP2

RAM

DDR3L1GB

Memory

16G(Built-in 16G,No Game);80G(Built-in 16G+64G TF Card,Compatible 2462 Games)

System

Open source Linux system

Games

Support 20+ kinds of simulator.
Support users to download the relevant format of the game.

Language

multiple languages

Speaker

High quality speaker

Battery

Li-polymer 3900 mAh, lasting 6 hours.

TF card

Double tf card, supportthe maximum expansion 256GB

Charging

1.3A charging/ matching maximum load 2A/ USB charging cable/ 4 hours full charge

Power Dissipation

The highest power consumption is 700mA, and the power consumption in shutdown state is 16uA

Other function

SupportWIFI built-in online sparring/ 3D rocker/ Support 3.5mmearphones.

Accessories

USB charging cable, giftbox , user manual

Appearance

Exquisite appearance, comfortable feel, let you fondle admiringly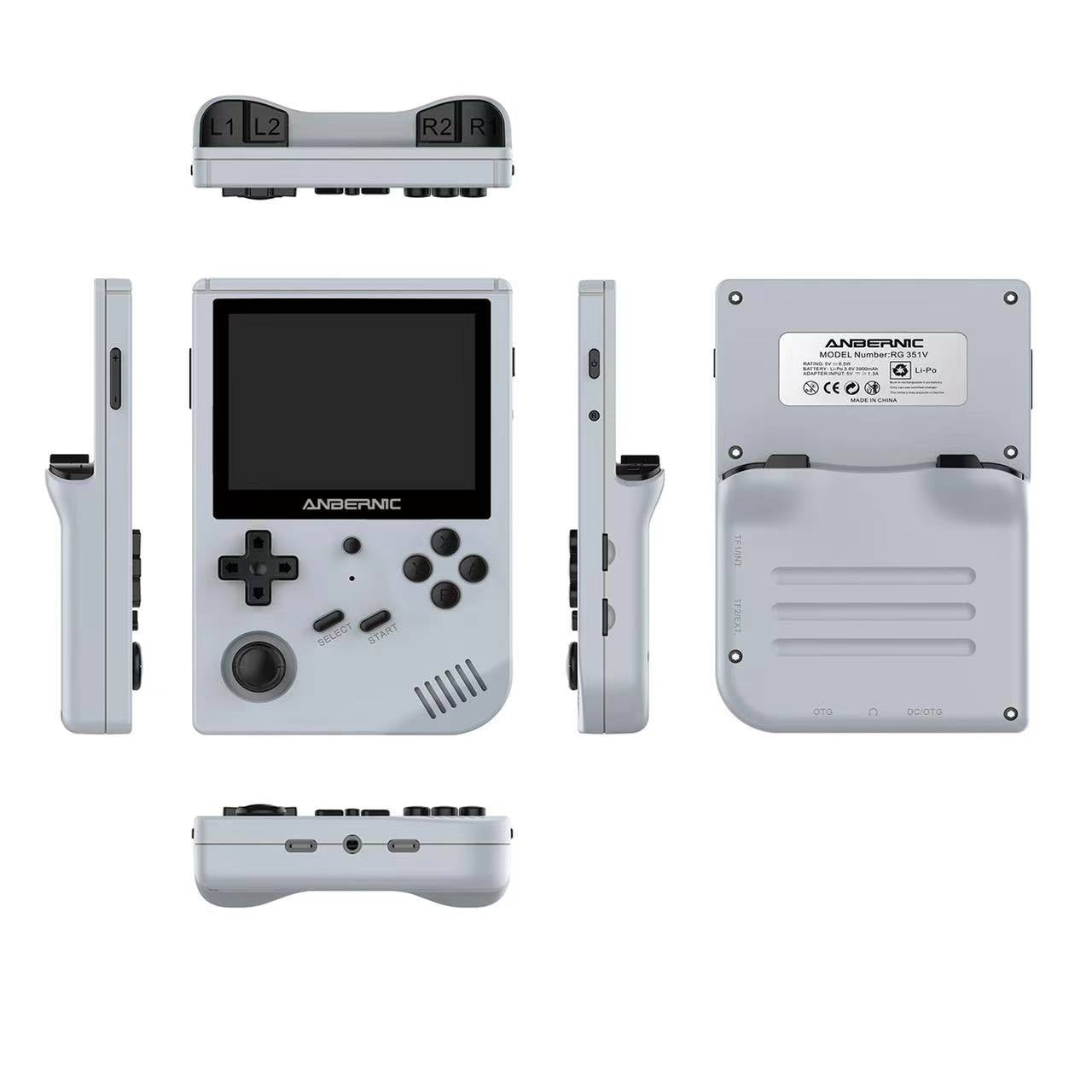 This product is rated 4.9 of 5.0 stars.
It has received 92 reviews.
Great device does exactly what I need.
Good product, a lot of fun
Ottimo prodotto
Consiglio vivamente.
La consolle funziona perfettamente, puoi avere sempre con te migliaia di giochi.
Amazing quality!
Considering the price and size of this handheld it produces high quality retro gaming straight out of the box, the hardware and software go together perfectly, I would recommend this to anyone who want to pickup and play anything upto and including the ps1 era.
It is easy to add games and YouTube videos a plenty to help fine tune it if your a novice, and if you do mess up it has an option to reset it all back to default.
I look forward to seeing how they improve these devices with better hardware in the future, until then I will be going through enough of a back catalogue to keep me entertained for sure.
If you are on the fence I would say just take the leap already, you won't regret it.
I purchased the wood grain version and it fits no problem in my combat pants, I carry it with me everyday and it has no scratches etc.
Good stuff
Pros:
-comes with ~1 million classic games preloaded
-great battery life
-solid construction, I love how it looks and feels like a classic GameBoy
-great video quality, all games look awesome
-built in fast forward and save state buttons
-has WiFi connectivity. I haven't used it but I like that it's an option.
-very customizable. I'm not the techiest guy I know but if I was I would constantly be playing with the settings to personalize this device.
Cons:
-comes with some games that NOBODY wants, and doesn't have games that EVERYBODY wants. IE has EVERY nintendogs ever, but does not have gen 1-5 Pokémon games- some of the most popular handheld titles ever.
-OS is not the most intuitive. Took me weeks to figure out how to go back to the main menu when in-game.
-I tried to play Zelda: Ocarina of Time, but I cannot for the life of me figure out how to use the c buttons. Also there are just very few N64 or DS games preloaded.
Overall- if you're on the fence about getting a handheld emulator device, this is FANTASTIC. I love it and use it daily. It's kind of like the perfect GameBoy. BUT! there are like some weird minor problems that are probably fixable by downloading another OS.