ANBERNIC RG503
---
RG503 SPECIFICATION
-- Color:Blue/Bronze Grey/Black
-- S Screen:4.95 inches OLED full view screen/960*544
-- CPU:Quad-Core 64 bit Cortex-A55, Main frequency up to 1.8GHz
-- RAM:LPDDR4 1GB
-- Memory:16G(Built-in 16G,No Game);80G(Built-in 16G+64G TF Card,Compatible 4193 Games)
-- WIFI/Bluetooth:2.4/5G WIFI 802.11a/b/g/n/ac,Bluetooth 4.2
-- Function:LINUX System
-- Games:Support PSP、DC、NDS,N64,PS1,CPS1、CPS2、FBA、NEOGEO、GBA、GBC、GB、SFC、FC、MD、SMS、GG、MSX、PCE、WSC、transplant games etc 20 kinds of games format. Support users to download games in relevant formats
-- Network Multimedia:Kodi: Music, video, TV...
-- Language:Multilanguage
-- Speaker:High quality double horn stereo speaker
-- Battery:Li-polymer 3500 mAh, lasting 6 hours.
-- TF card:Support tf card max to 256GB
-- Other function:Support built-in WIFI online fighting, streaming, HDMI/Support 3.5mm stereo earphones/
Energy saving setting, Display brightness and other functional properties settings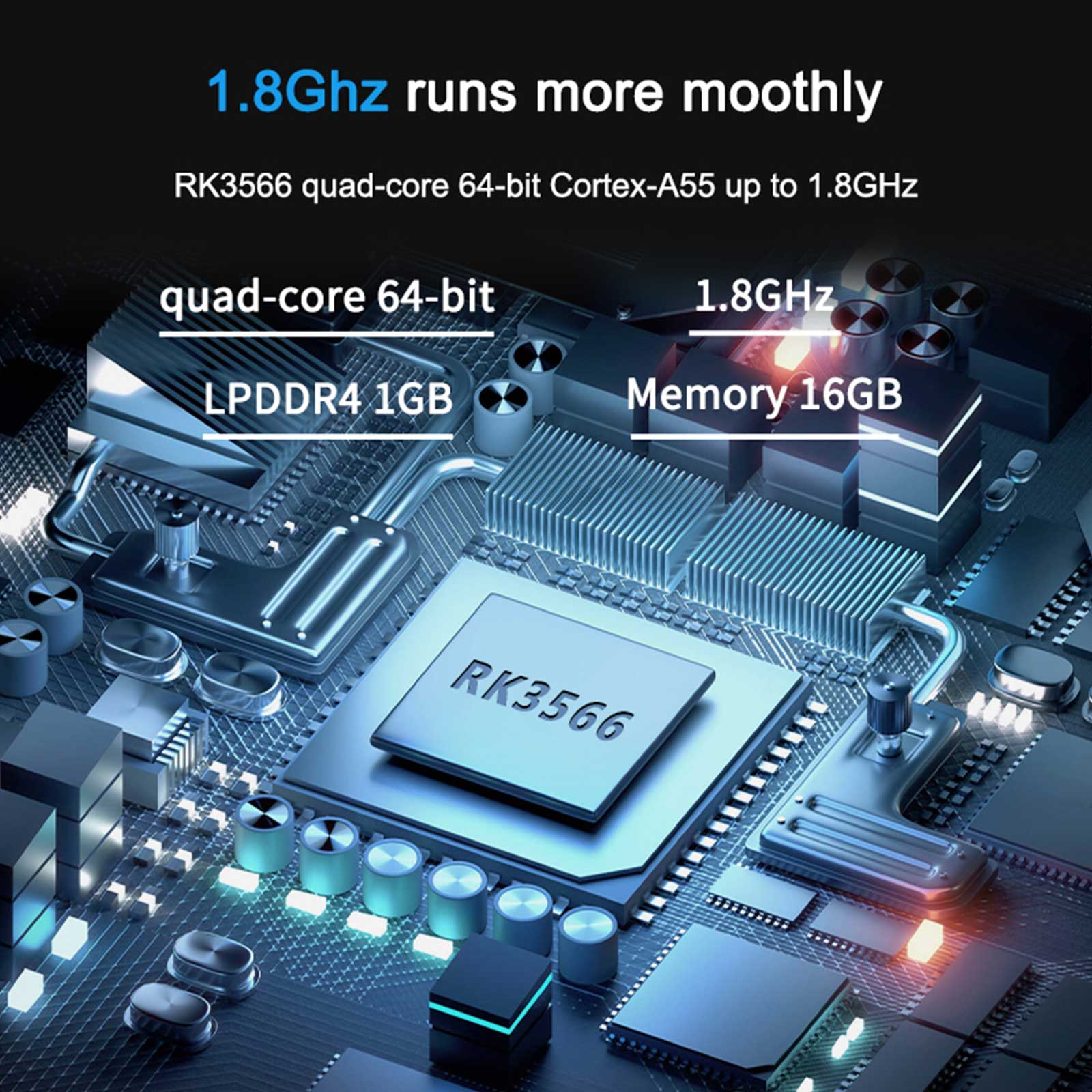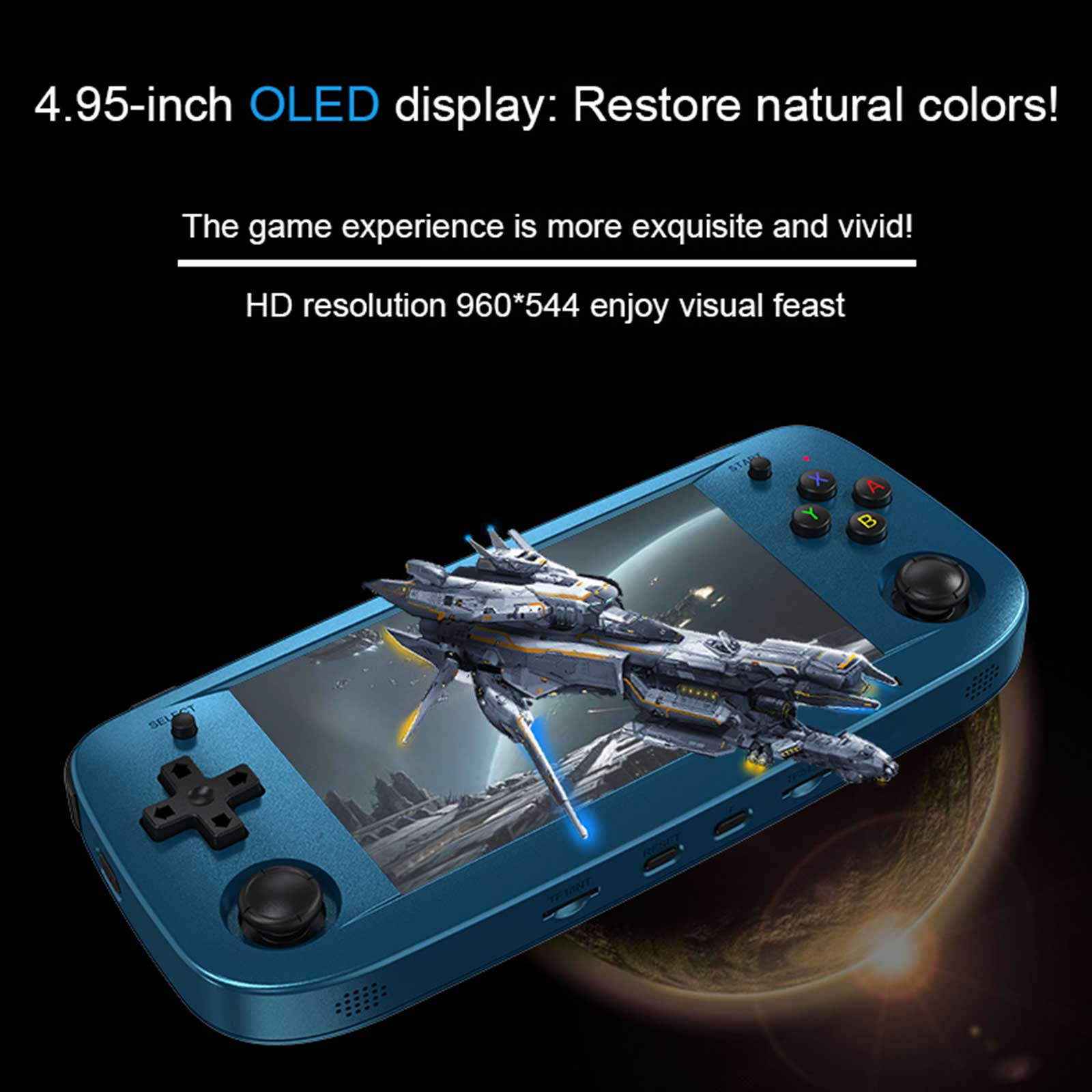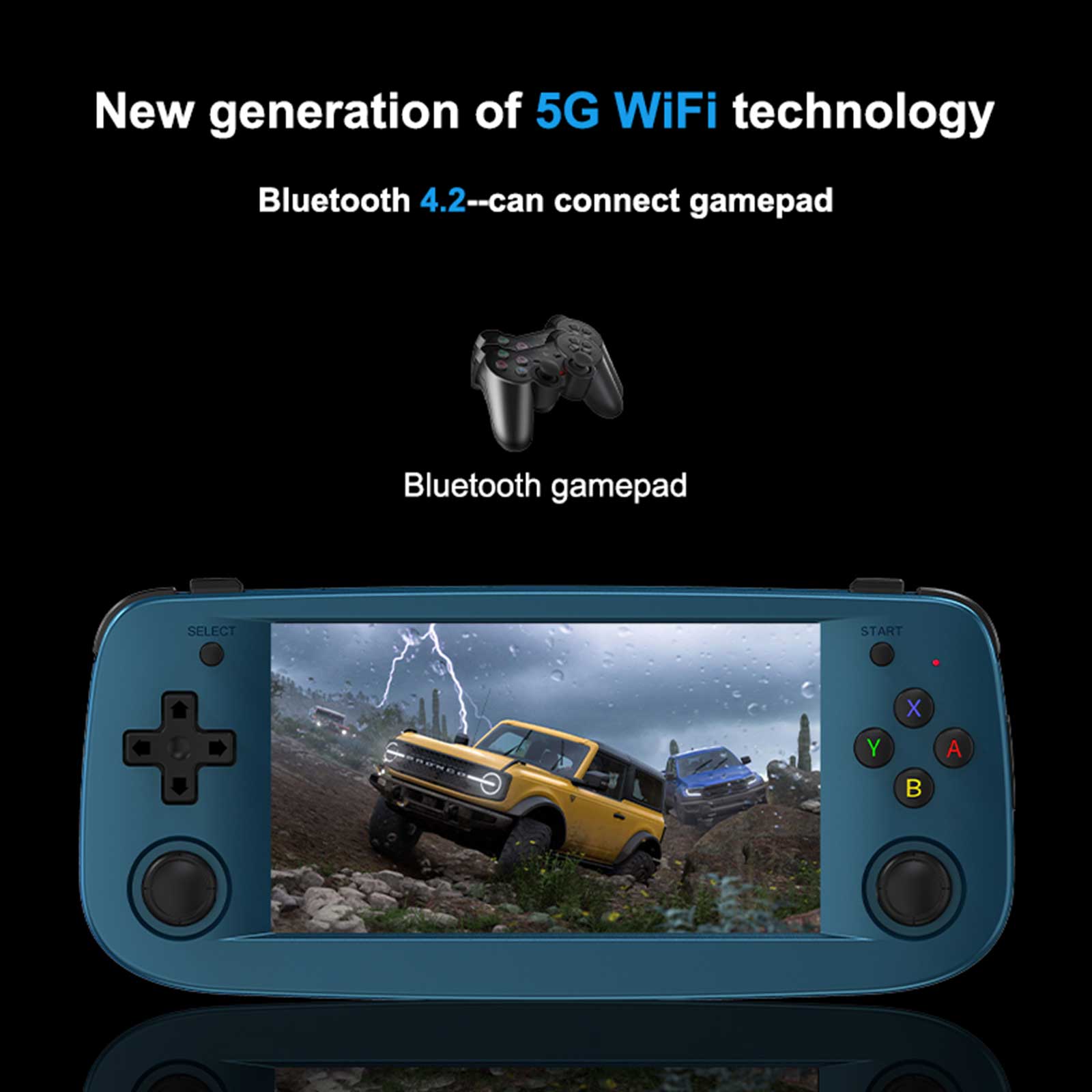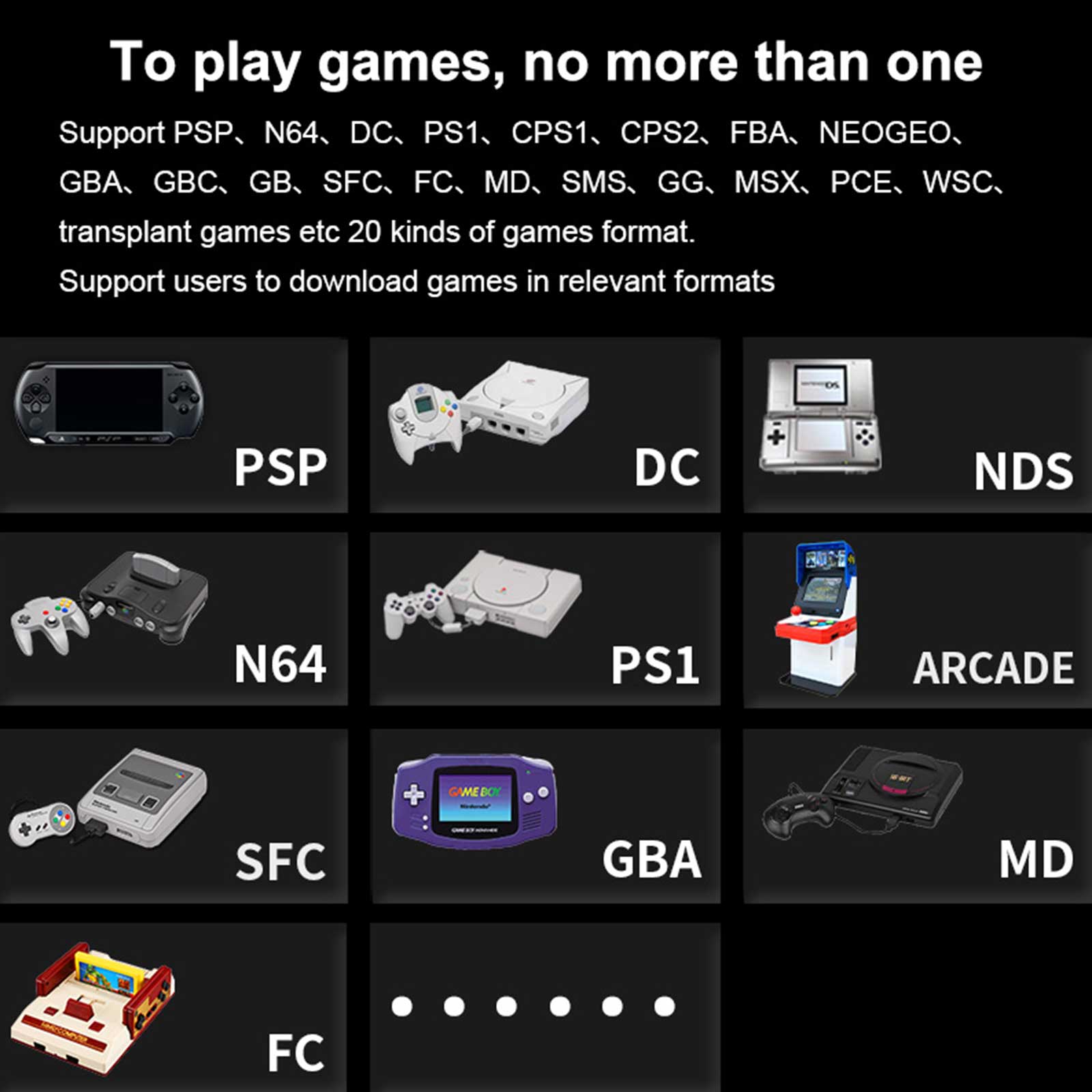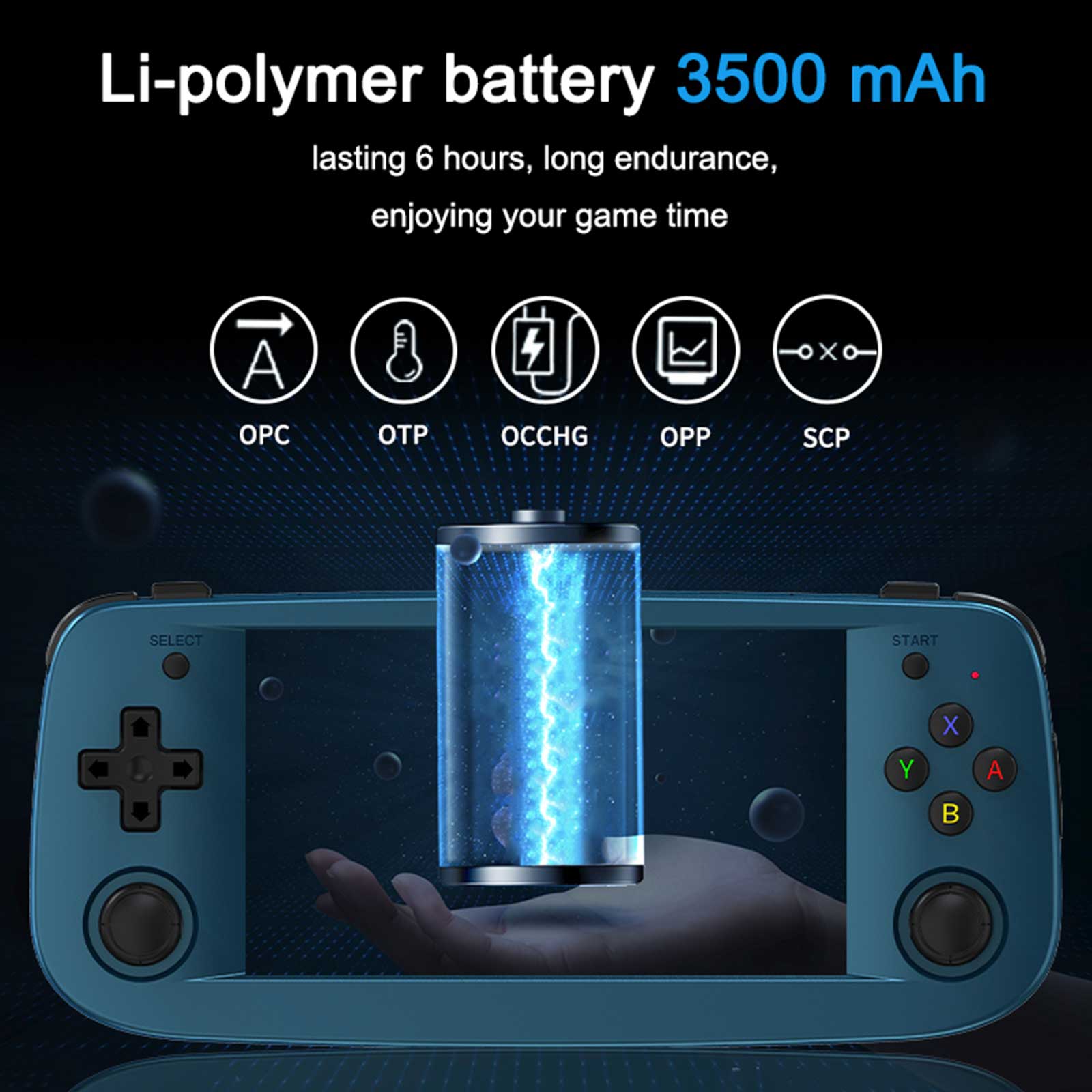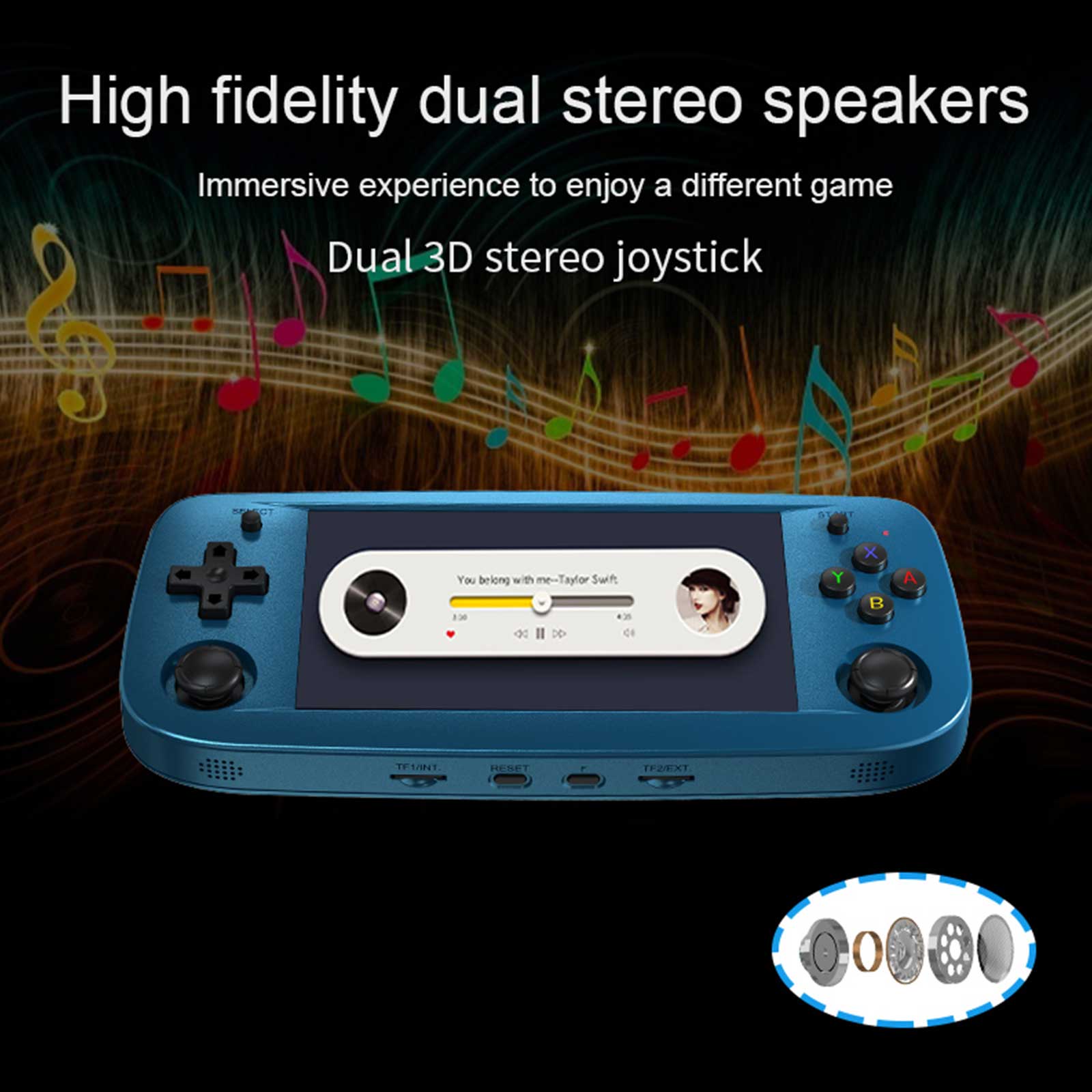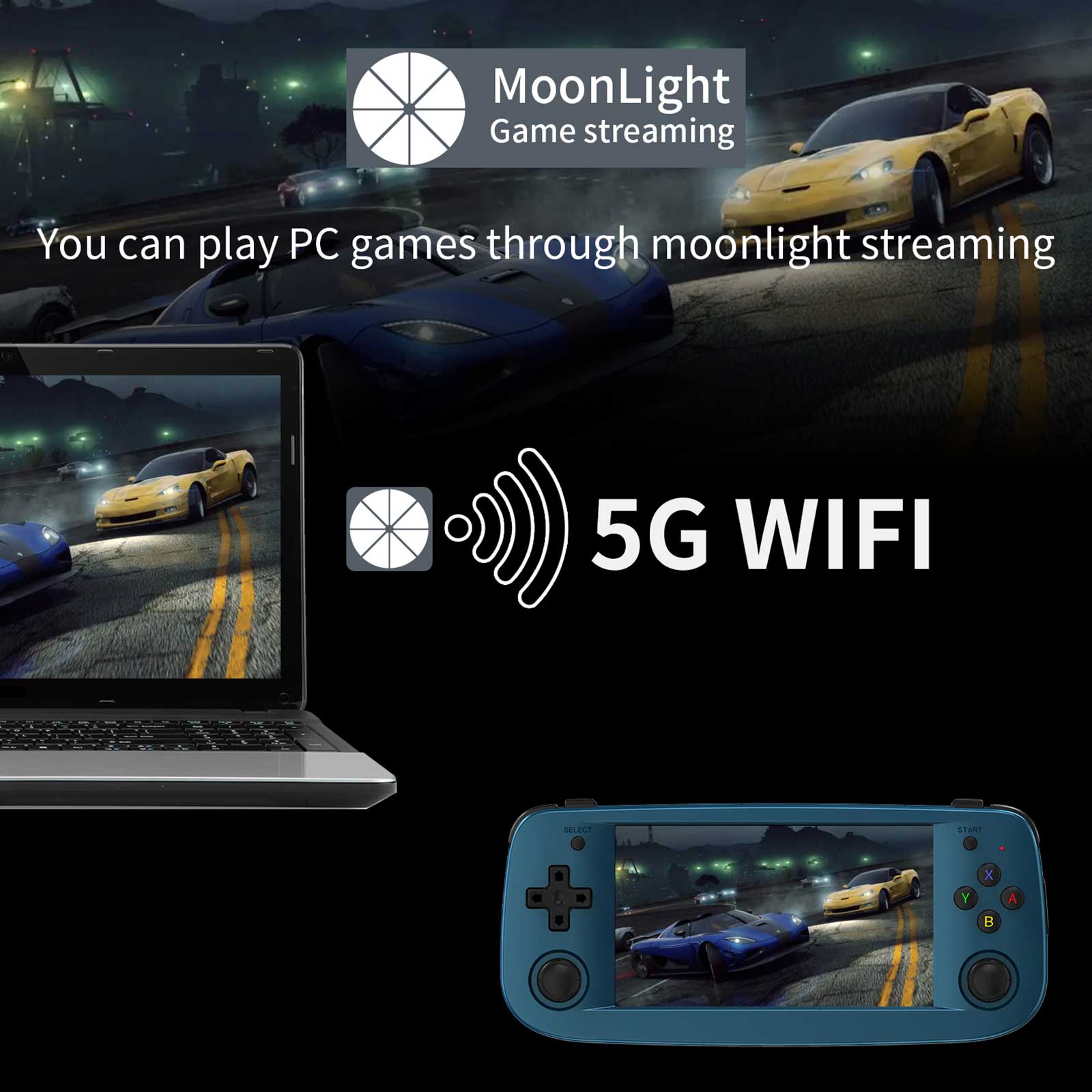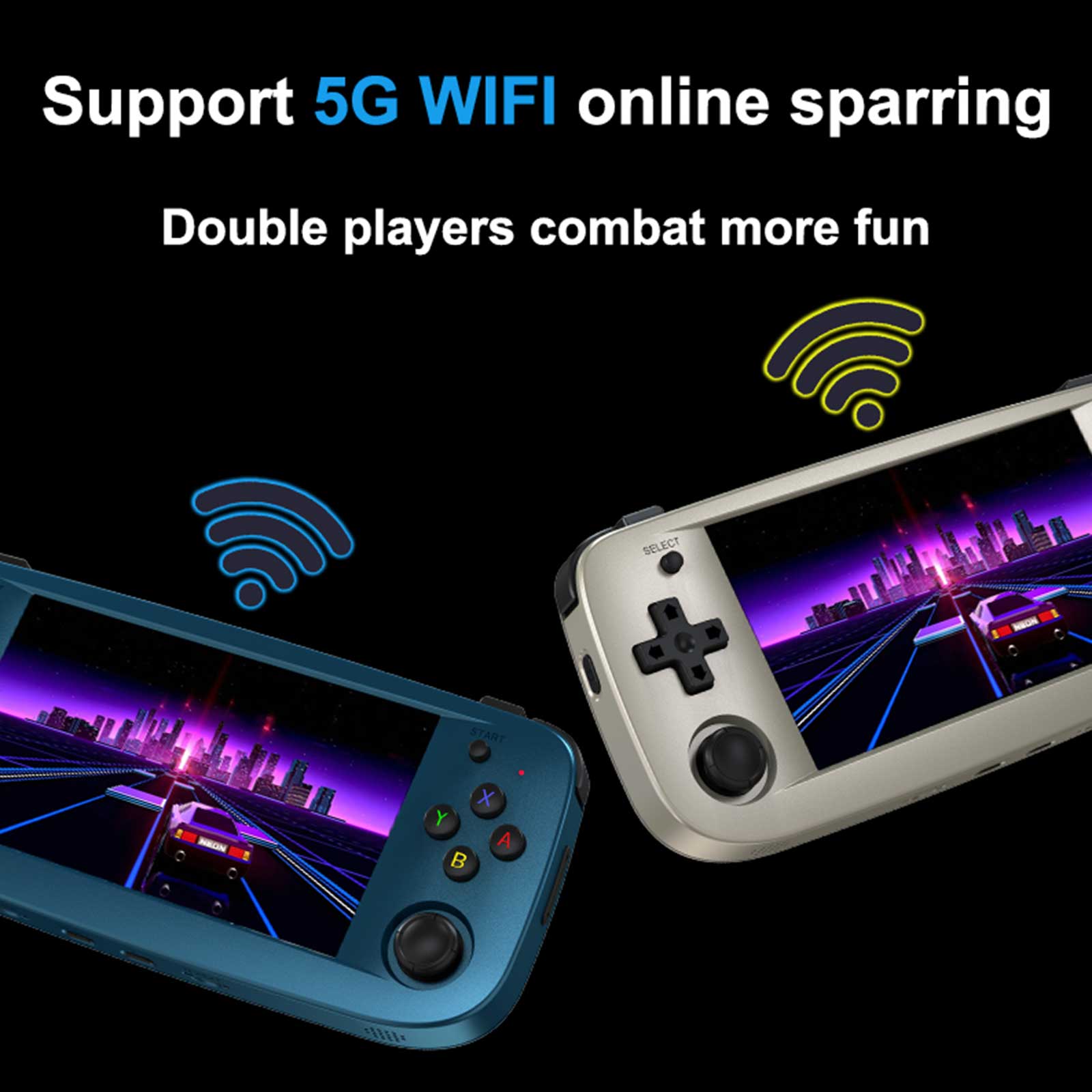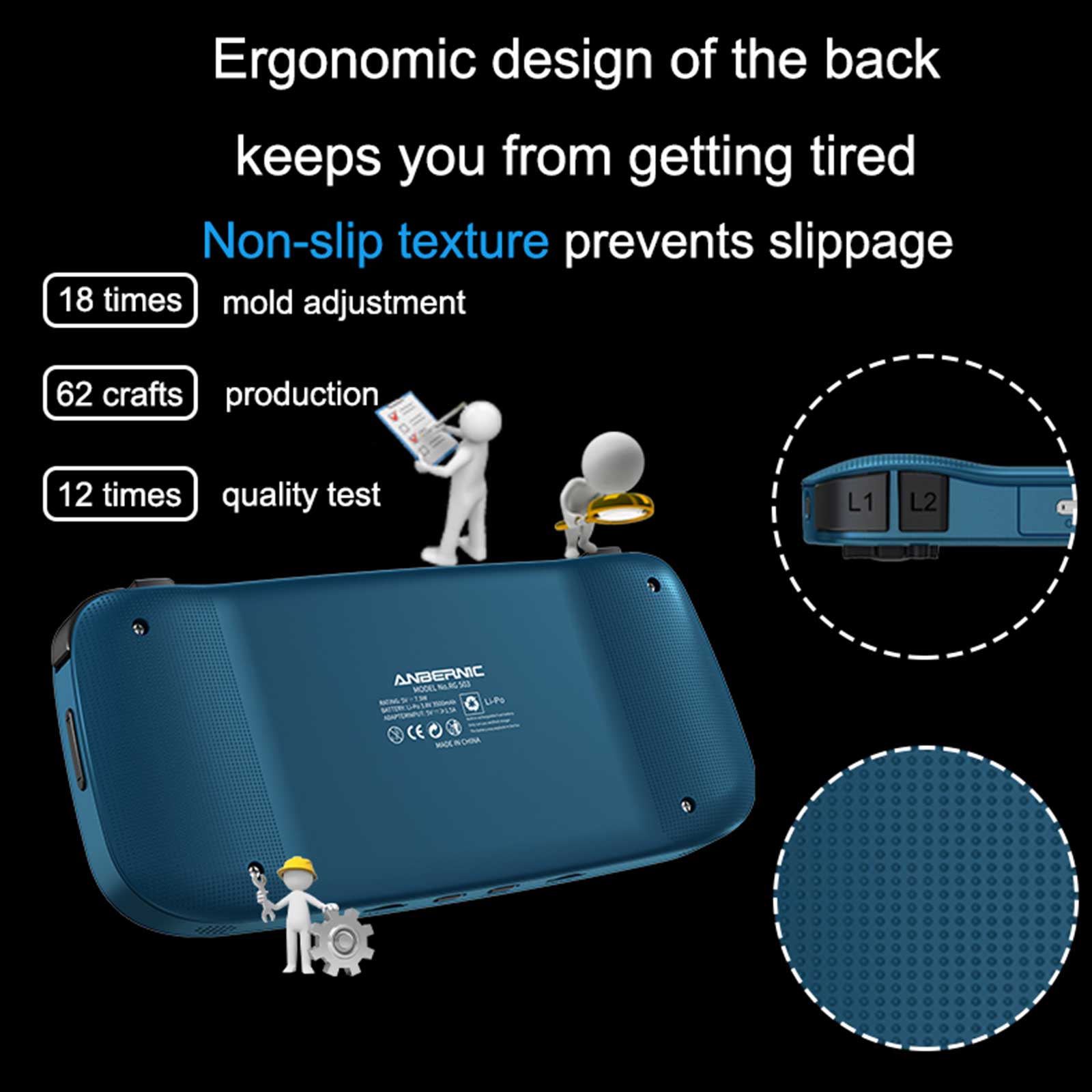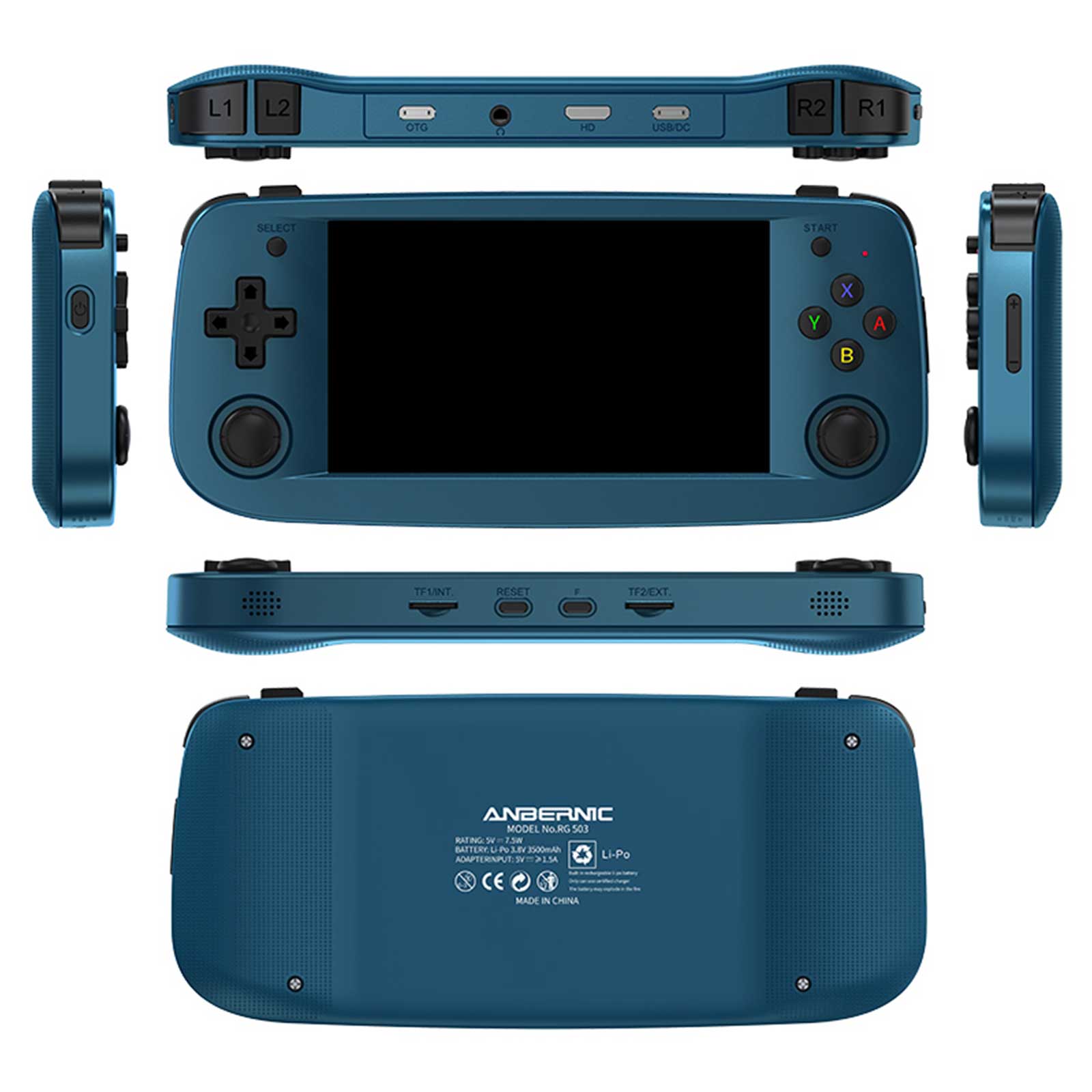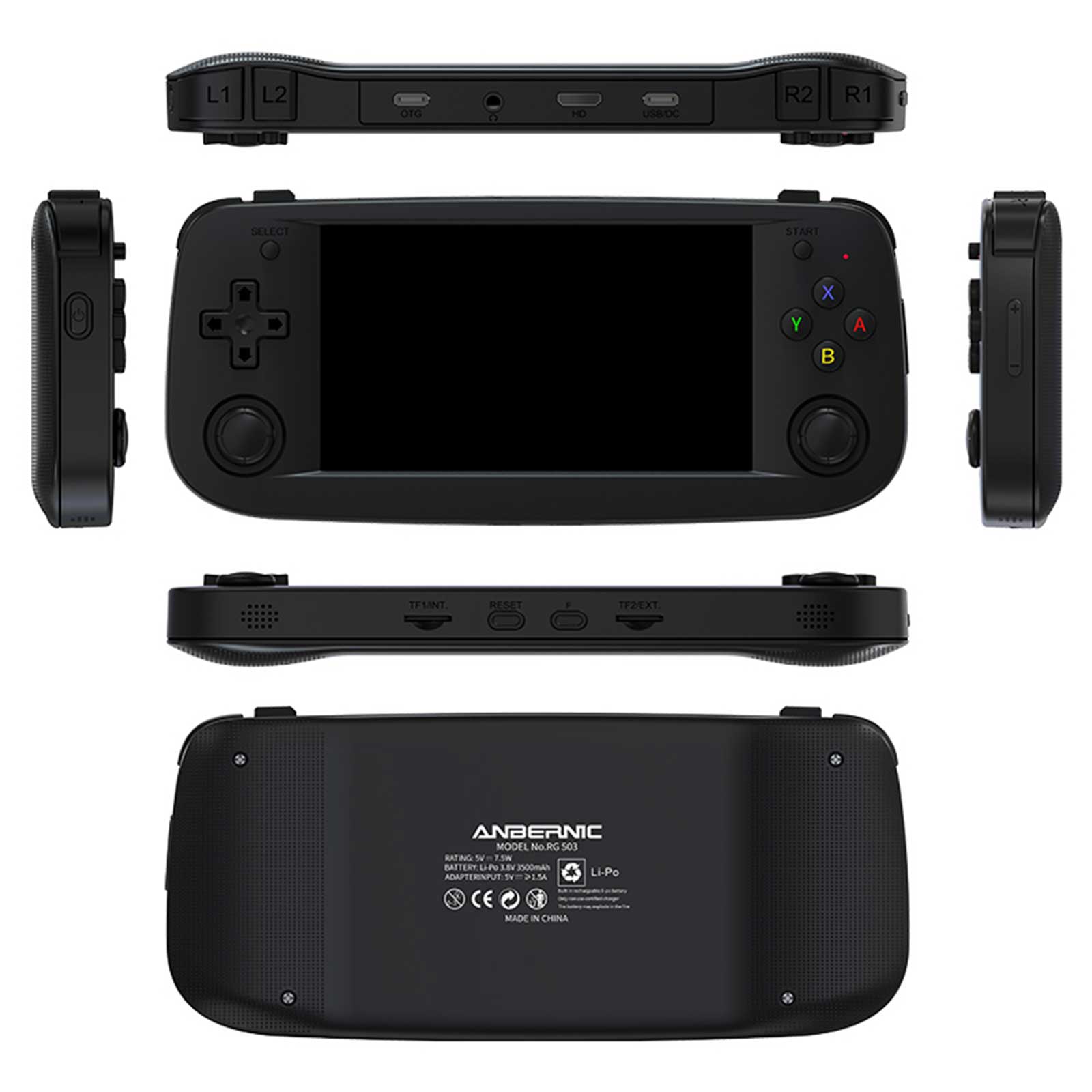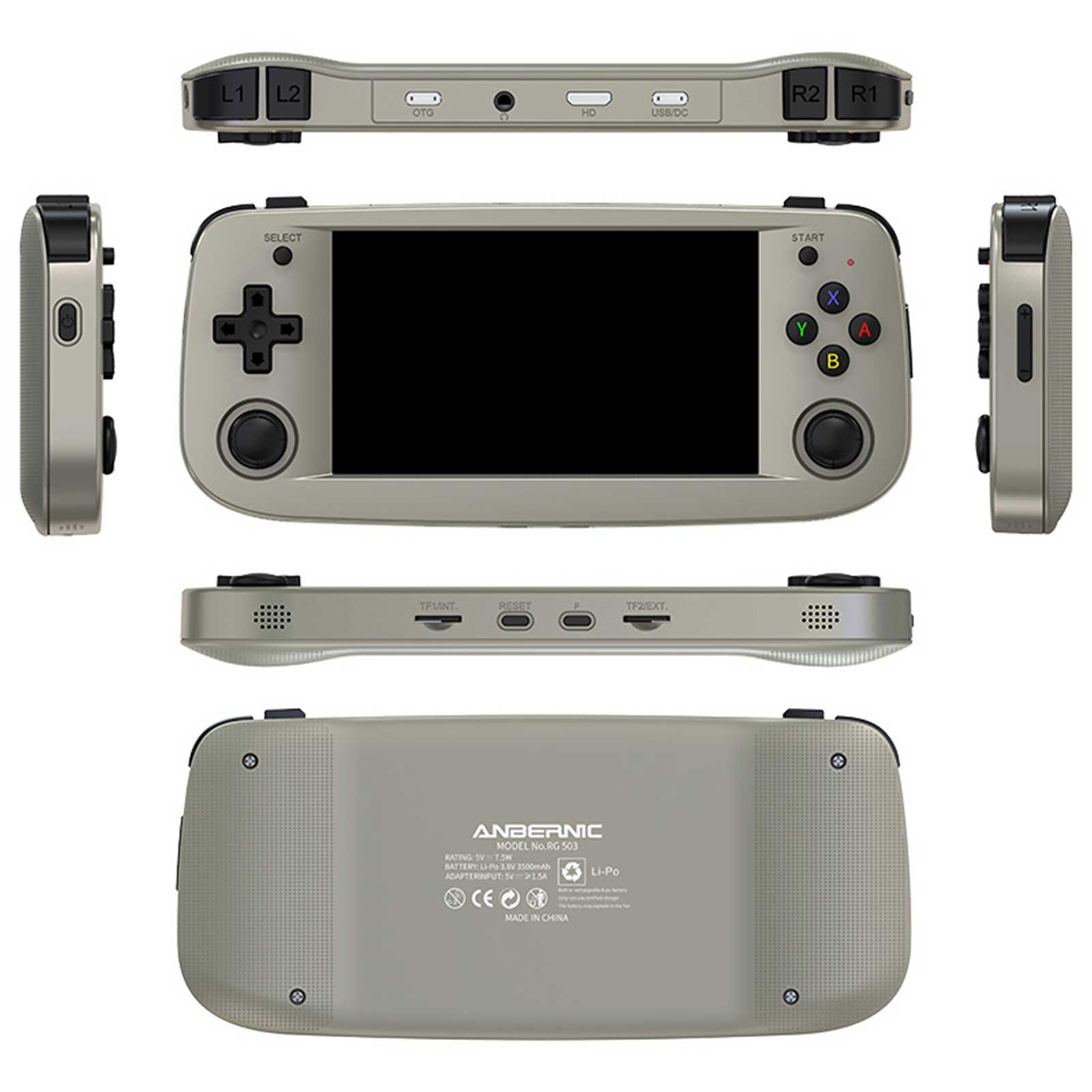 This product is rated 4.7 of 5.0 stars.
It has received 23 reviews.
Excellent
The OLED screen is amazing and the case design is a lot more comfortable than previous designs. The controls and speakers are good. I've got mine running JELOS and I'm very happy with the performance. I'm happily playing PS1, Saturn, Dreamcast, and PSP with no problems. N64 requires some settings tweaking but most titles are playable. For the price this is an excellent device. I can't emphasize enough how nice the OLED screen is.
Good with room for improvement
At the $139 price-point, this device delivered. The screen is amazing, the unit is very lightweight (Li-Po battery), and it plays the classics from NES, SNES, Genesis very well. I tried a couple N64 games with mixed results, PS1 likely similar. I'm more of a 2D retro fan so this device fits my needs, but I am wishing I had opted for a device with more refined OS, Settings, and app switching such as a device that can run windows.
I was pleasantly surprised to see Kodi is installed and after some research, found there's a Plex addin for Kodi. I wish I could install Plex natively, but don't see a path for that yet.
On that note, I wish there was more official documentation and a central forum for Anbernic customers to help one-another. There's a good chance some of my pain points have solutions. While they should work out-of-the-box, I'd be partially satisfied if there was a manual configuration available.
I expected more from the OS and factory settings. I haven't been able to get game save states to work, or locate anything in the stock OS settings related to this functionality.
The charging states are really bizarre. When the device is in stand-by/hibernation and plugged in to charge, the system wakes up as soon as it hits 100%. Aside from waking me up with the bright light, this also makes it leave charging mode (despite still being plugged in) and the device drains to 30% by the time I wake up in the morning.
The volume setting also doesn't show an overlay while playing a game, and the device forgets the previous volume setting upon a restart (defaulting to a pretty loud level).
Restarts are also a common occurrence because entering each game seems to reboot the device into a device-specific emulator OS. It's bearable but not as slick as opening/closing/switching apps like we're all accustomed from our phones.
The Rg503
I have had mine for a week or so now and this thing is what i wanted from my 351mp hdmi out with bluetooth to xbox one controllers is awsome on my 82inch tv.
The plastics could be a bit more rigid and the power and vol buttons feel softer than i would have liked everthing works great out of the box up to play station one
you cant go wrong anything after that is going to need tweeking with in the system files great product for some old school gaming on the go or as a home console for you and a friend
It Has Vertical Arcade Mode!
The big screen is beautiful, and with vertical arcade mode, you turn it sideways and games like Centipede and Donkey Kong fill the screen! There is finally custom firmware, JELOS and ArKOS which both run PSP, Dreamcast and Saturn much better than the stock OS...still not 100% but better than most handhelds, although I wish Anbernic would upgrade theirs. Overall, very happy with this unit.
Works well
Plays most games well, but plays PSP games a bit rough. The game selection was a bit lacking(no Mario games at all), however it's easy to add games yourself.