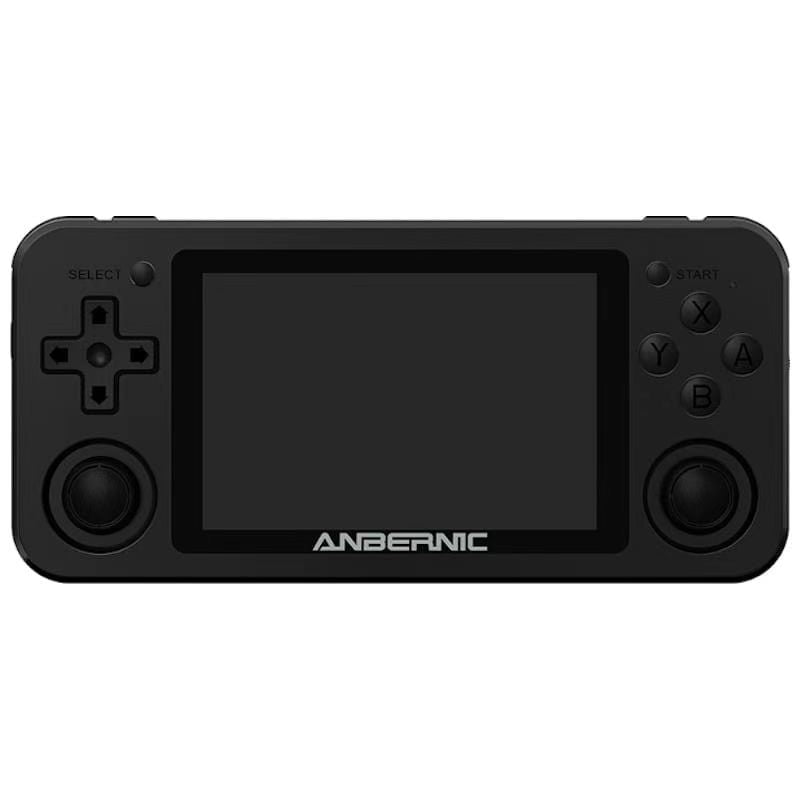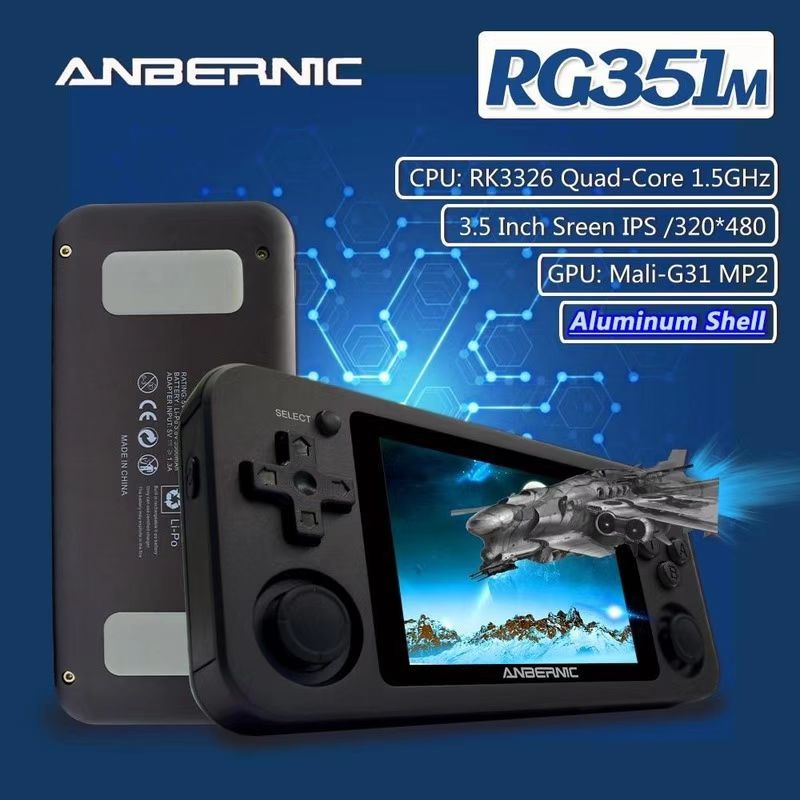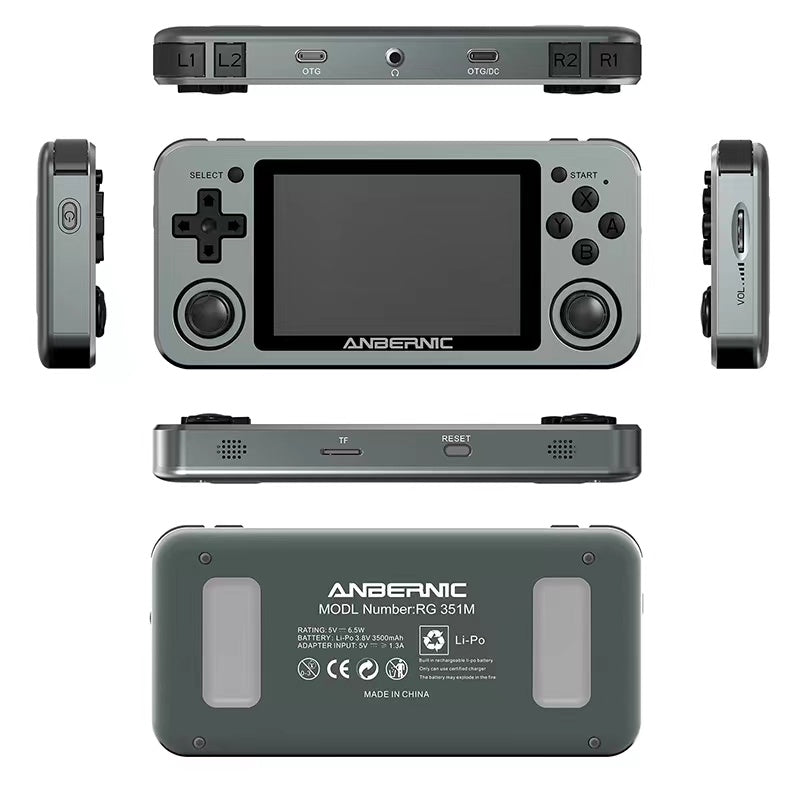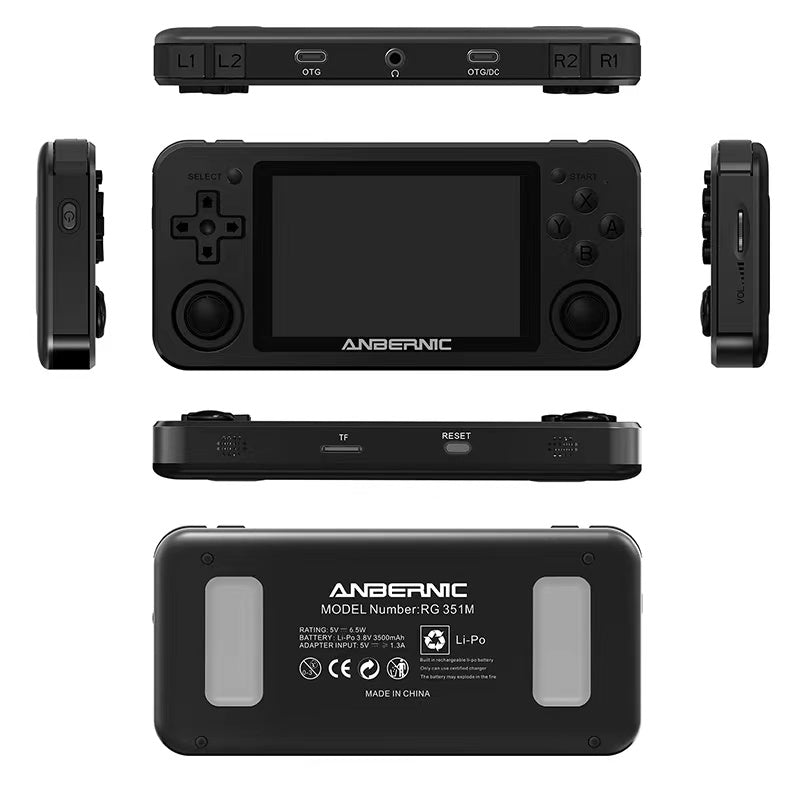 ANBERNIC RG351M
---
RG351M with Aluminum Alloy Shell (RG351P with Plastic Case),RK3326 CPU.RG351M upgraded from RG351P, Built in WiFi (RG351P without WiFi inside).Support 20+ kinds of simulator.Support users to download the relevant format of the game.
[RG351M Linux Game Console] [CPU: RK3326 Quad Core 1.5 GHz] [GPU: Mali-G31 MP2] 3.5 inch Full Lamination IPS Screen.Built in WiFi Online Combat.64GB Card with Games Emulators inside.
--Color: Matte Black/Space Gray
--Material: Aluminum alloy shell,CNC process
--S Screen: 3.5 inch IPS screen, OCAfull lamination/ 320*480
--CPU: RK3326 quad core 1.5 GHz
--GPU: Mali-G31 MP2
--RAM: DDR3L 1GB
--Memory: 64G(Built-in 64G ,Compatible 2400+ Games)
--System: Open source Linux system
--Language: multiple languages
--Speaker: High quality double horn stereo speaker
--Battery: Li-polymer 3500 mAh, lasting 8 hours.
--TF card: Support tf card max to 256GB
--Charging: 1.3A charging/ matching maximum load 2A/ USB charging cable/ 4 hours full charge
--Other function: SupportWIFI built-in online sparring/ Double 3D rocker/ Support 3.5mm stereo earphones.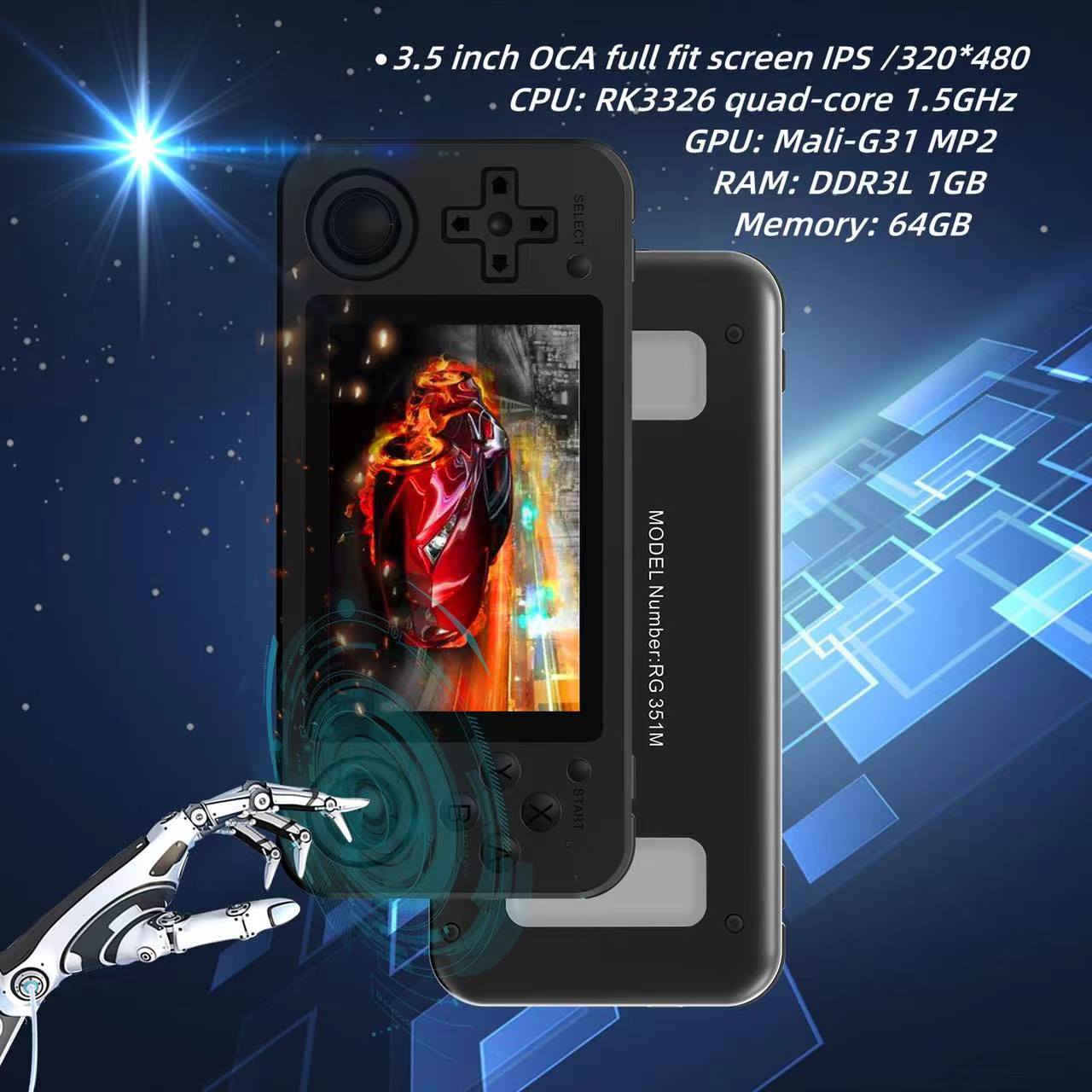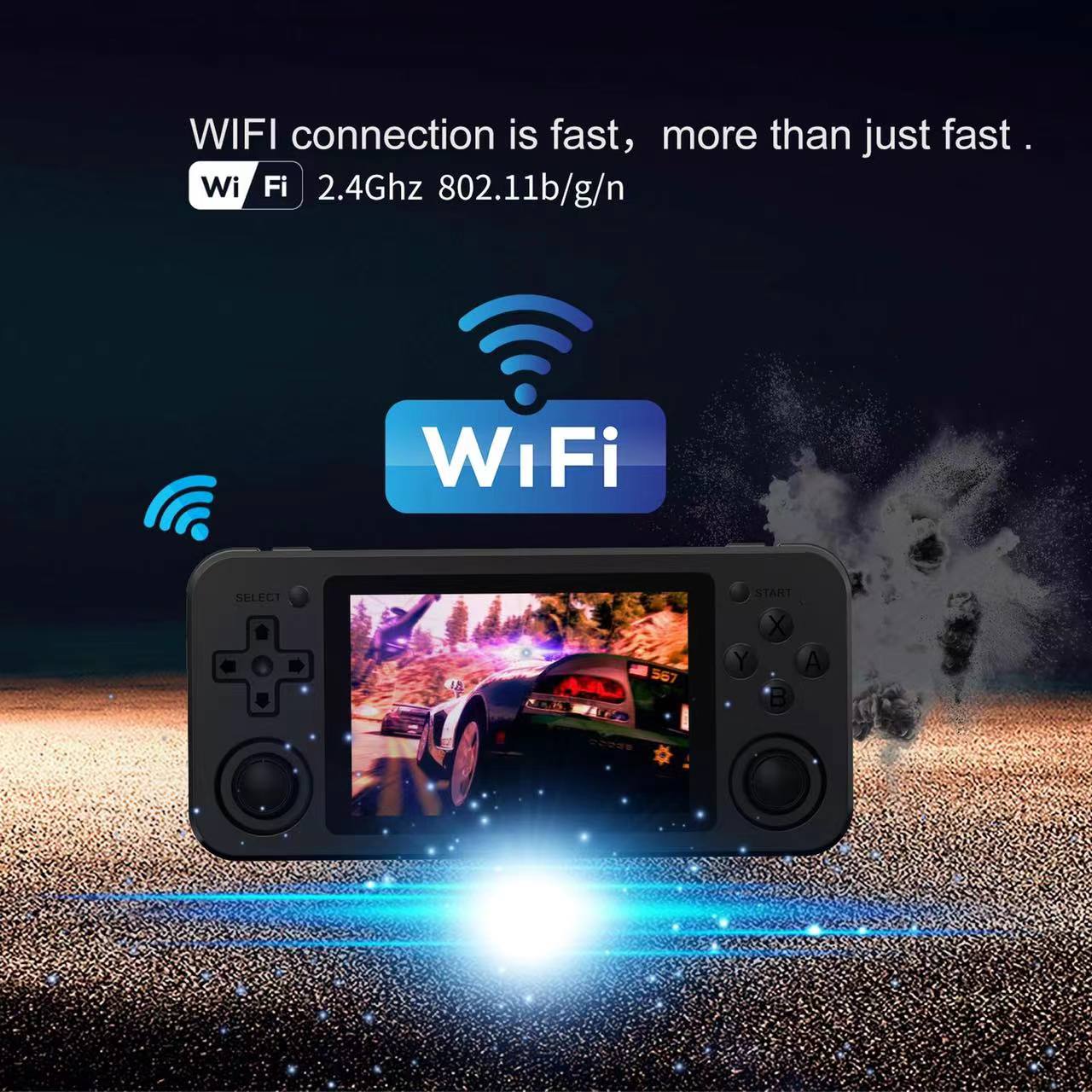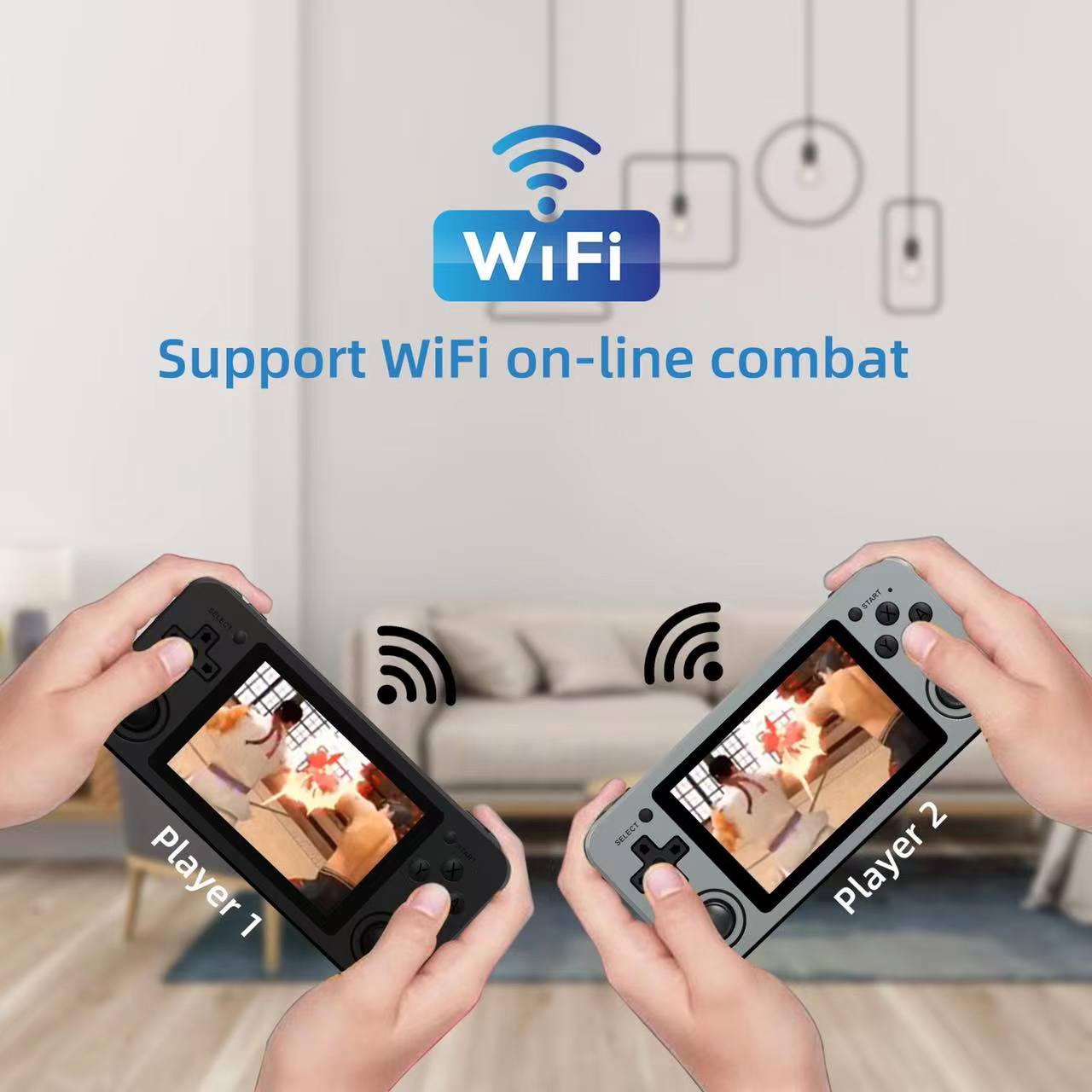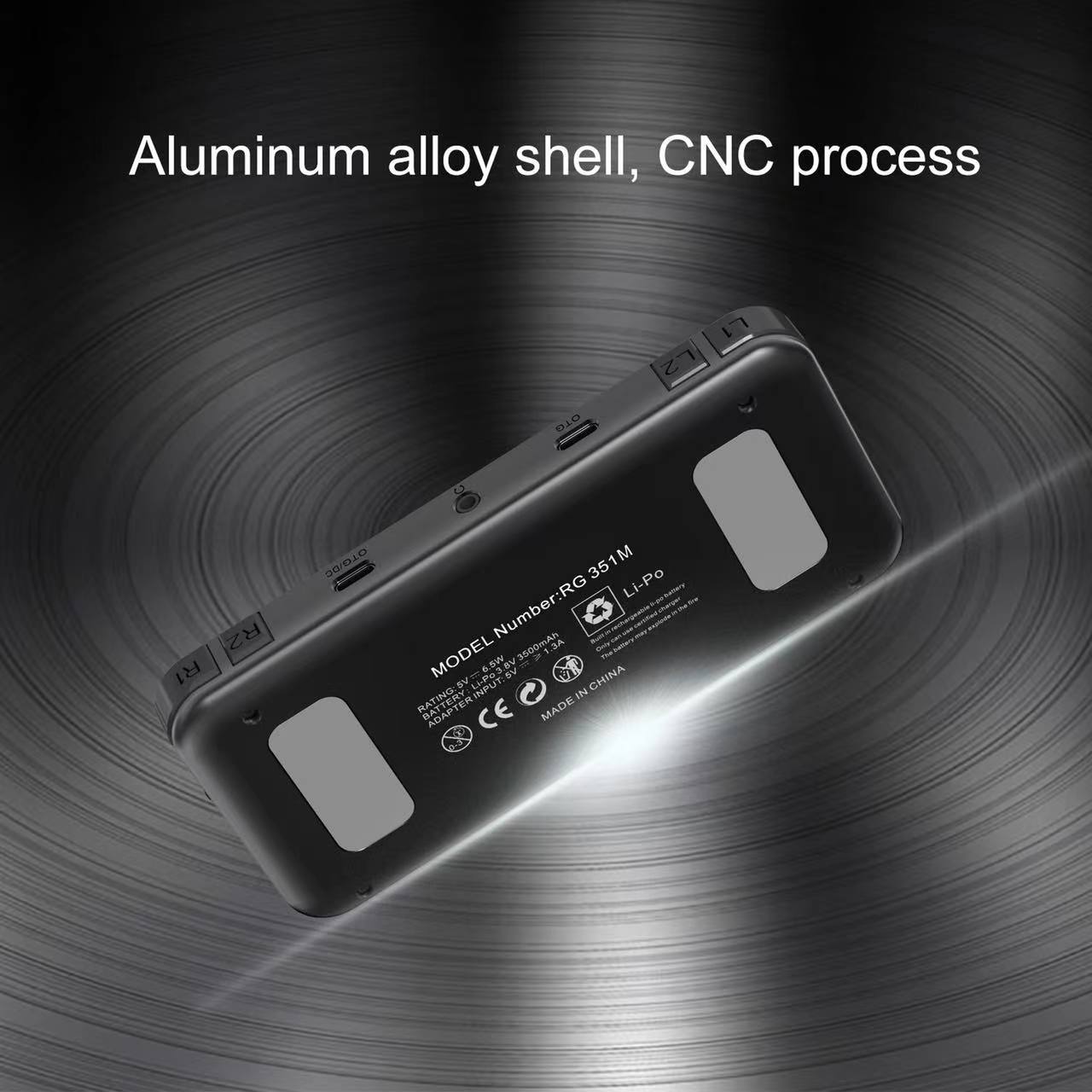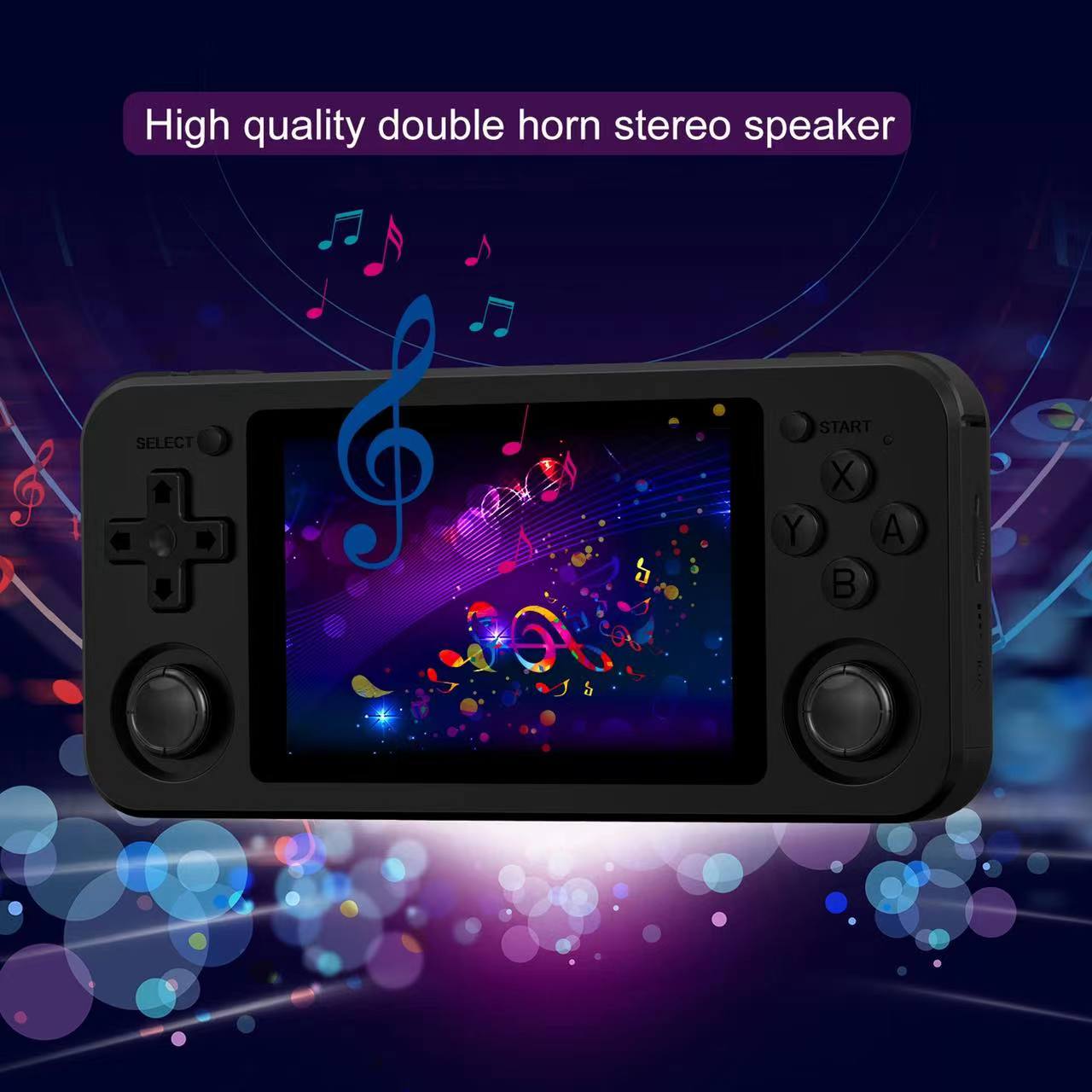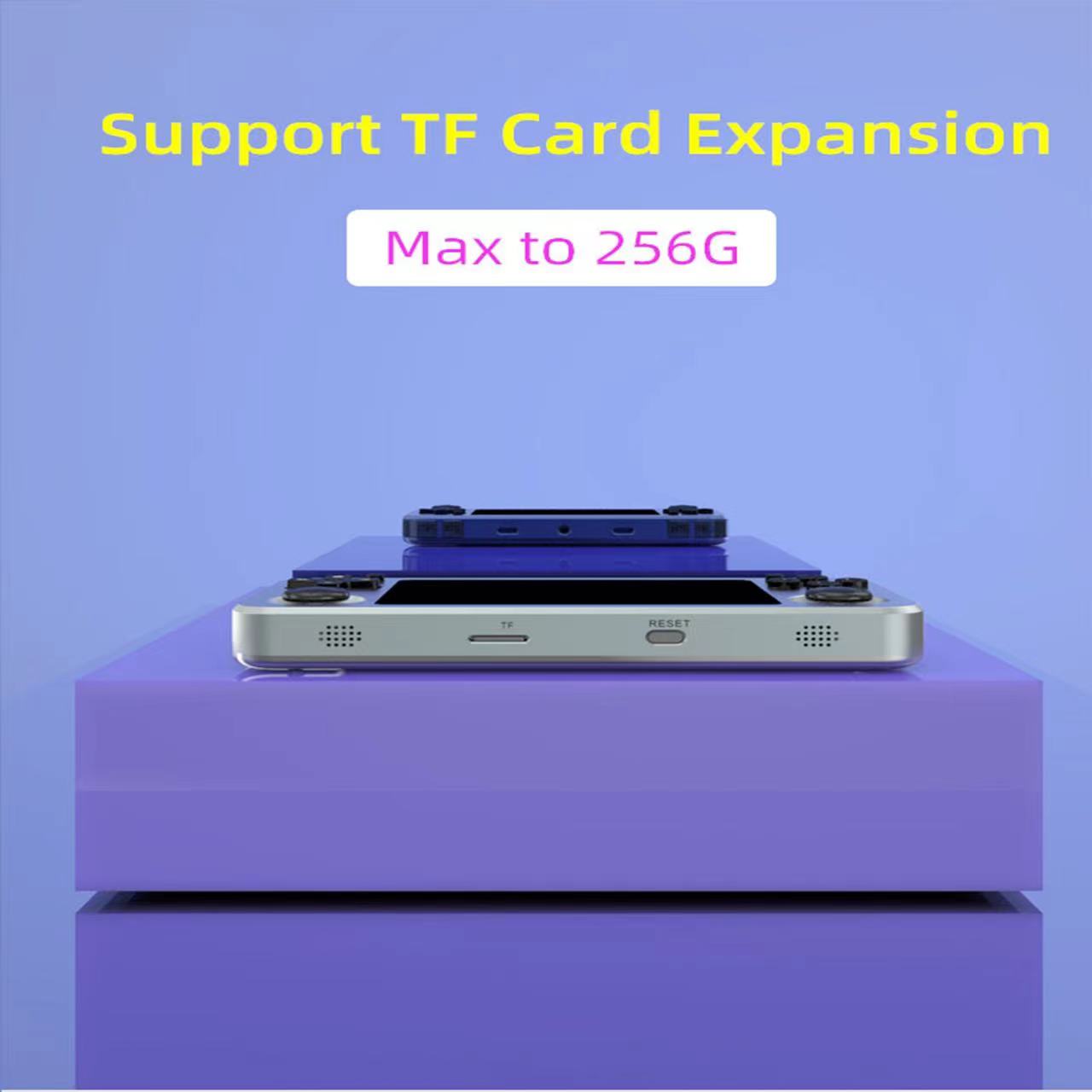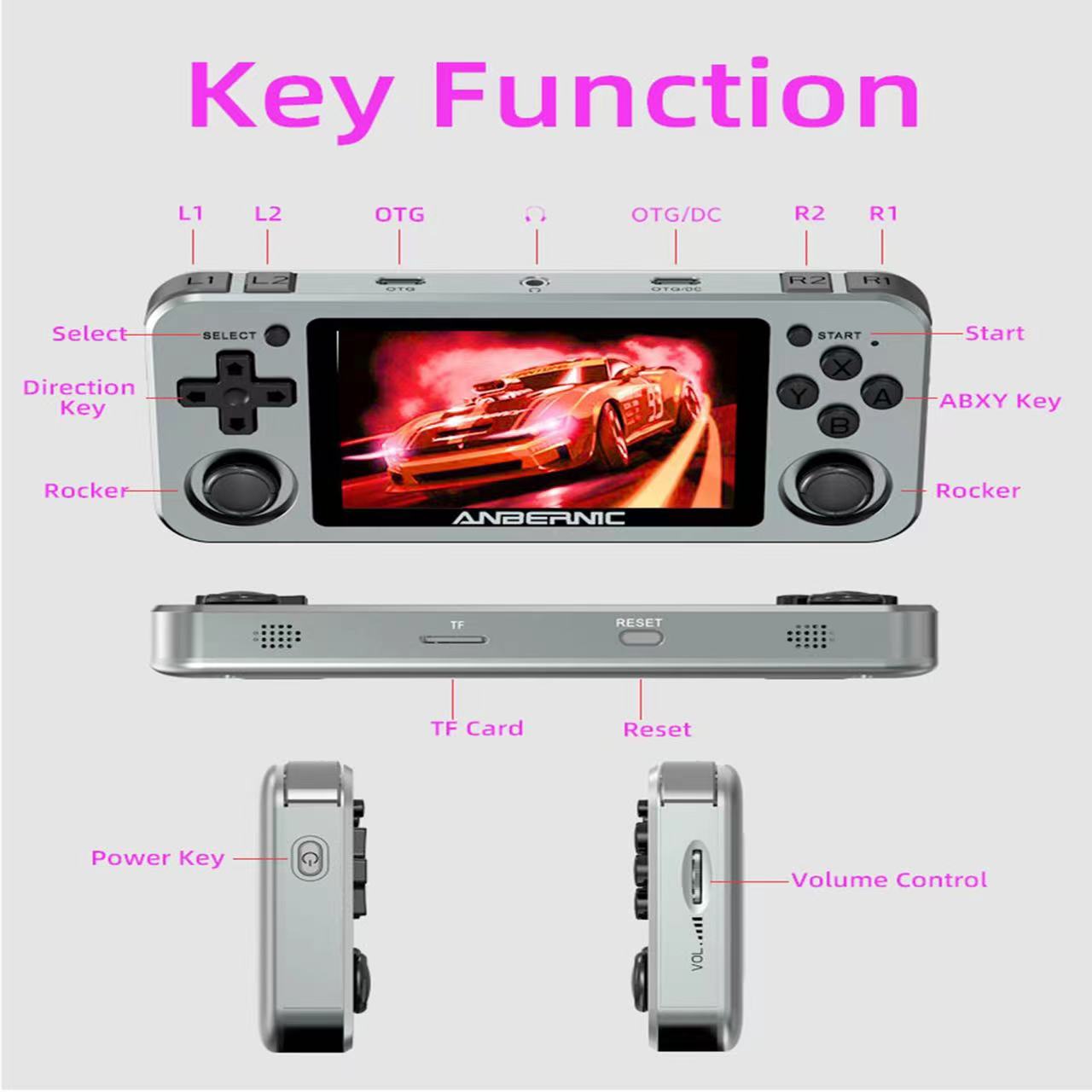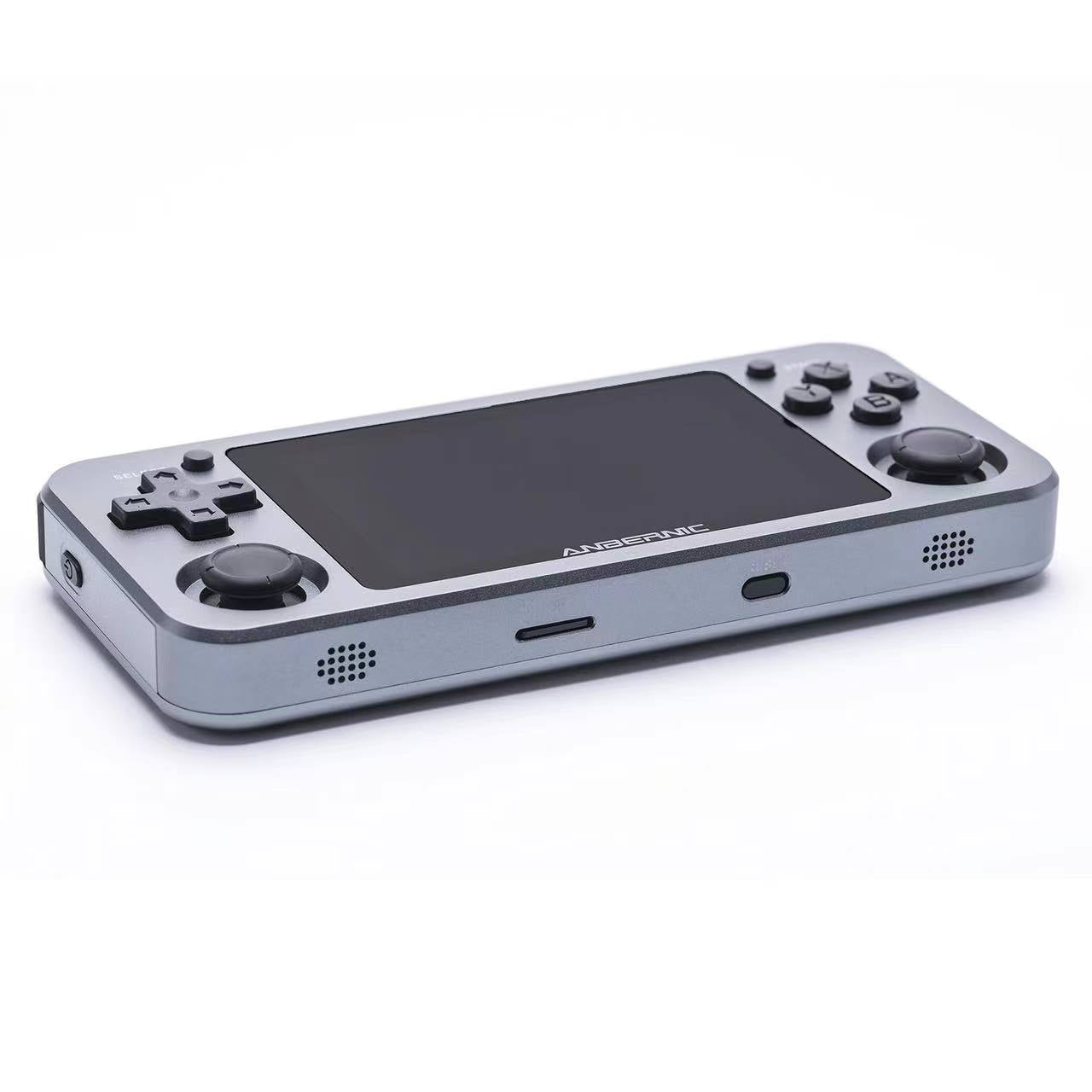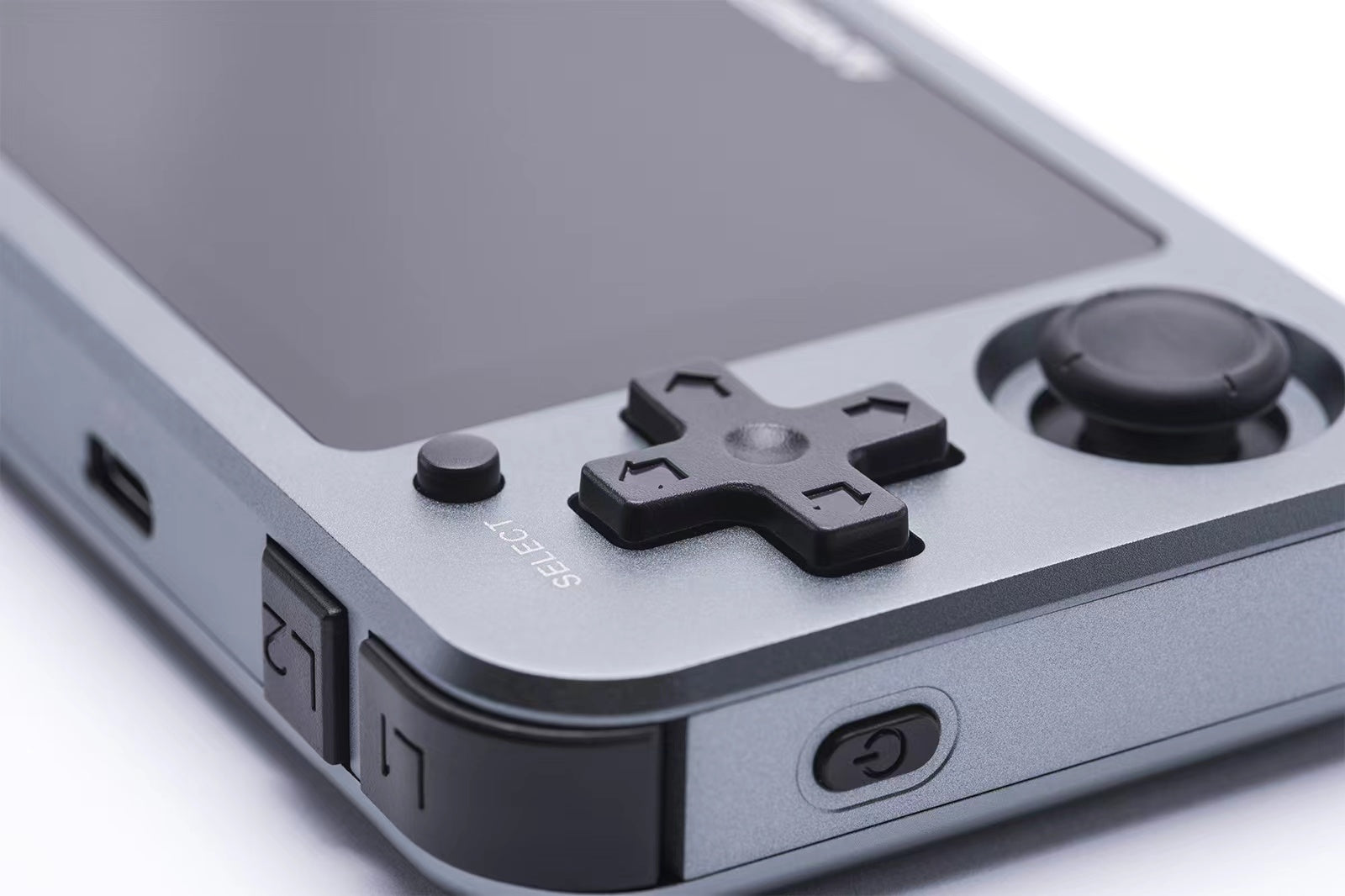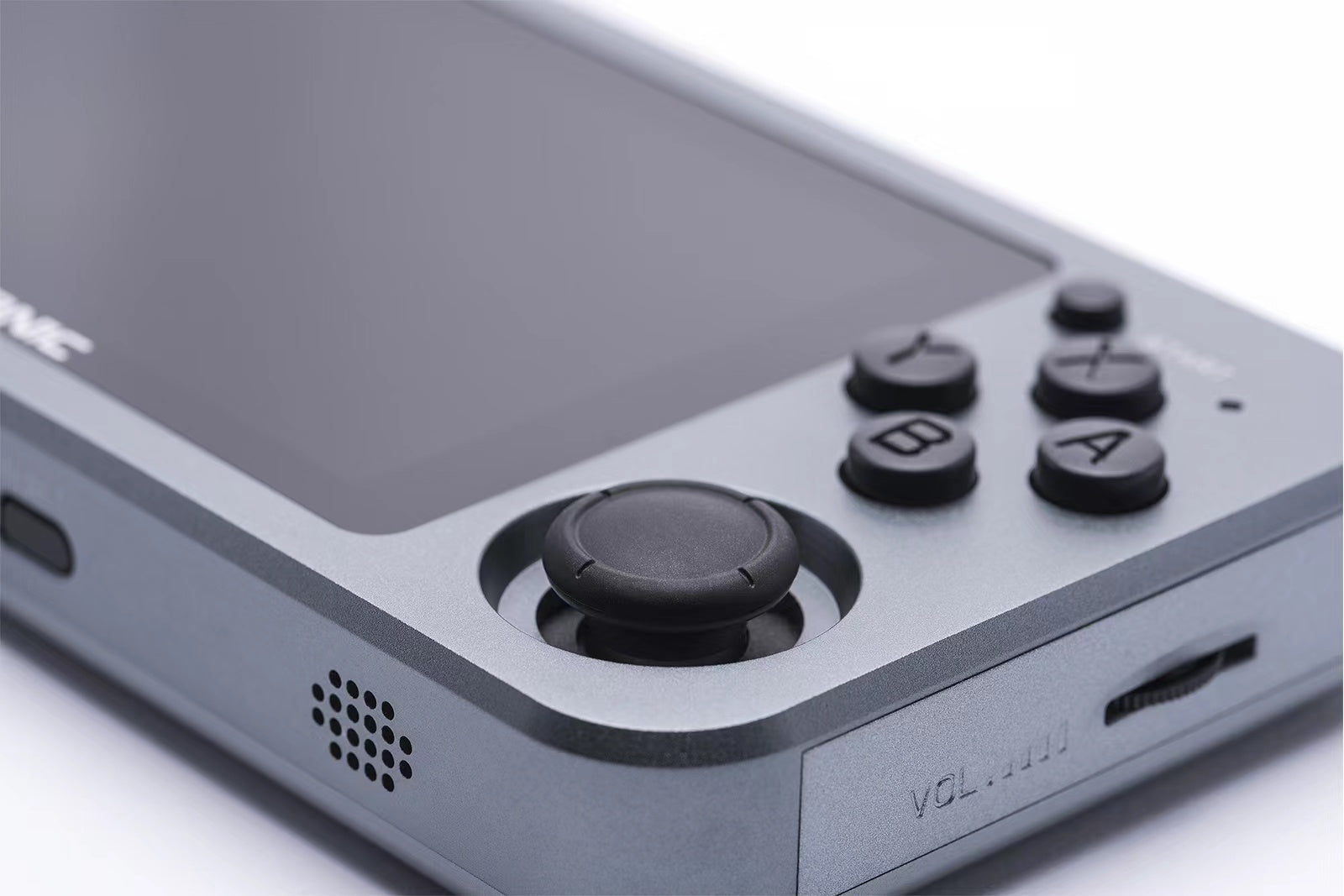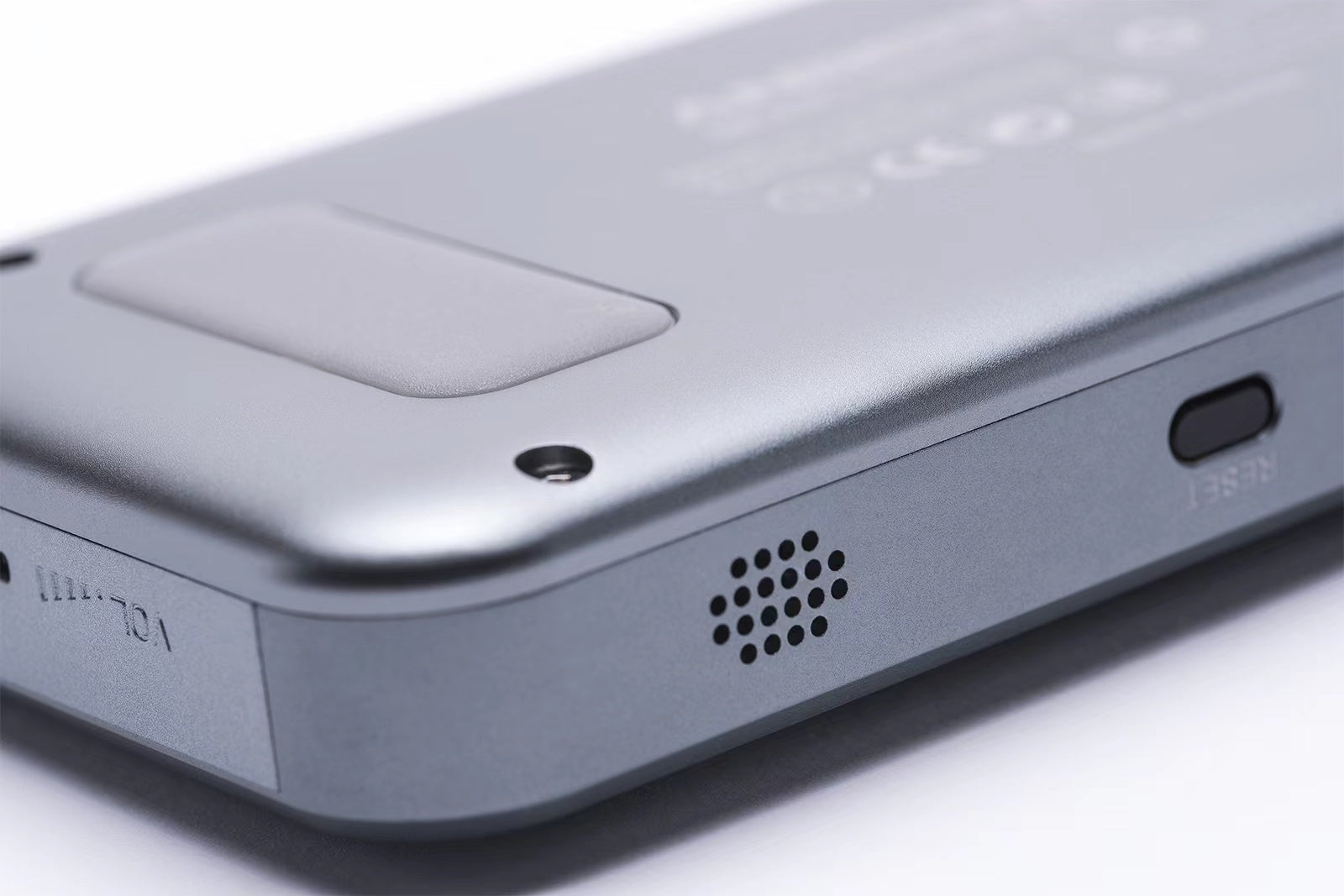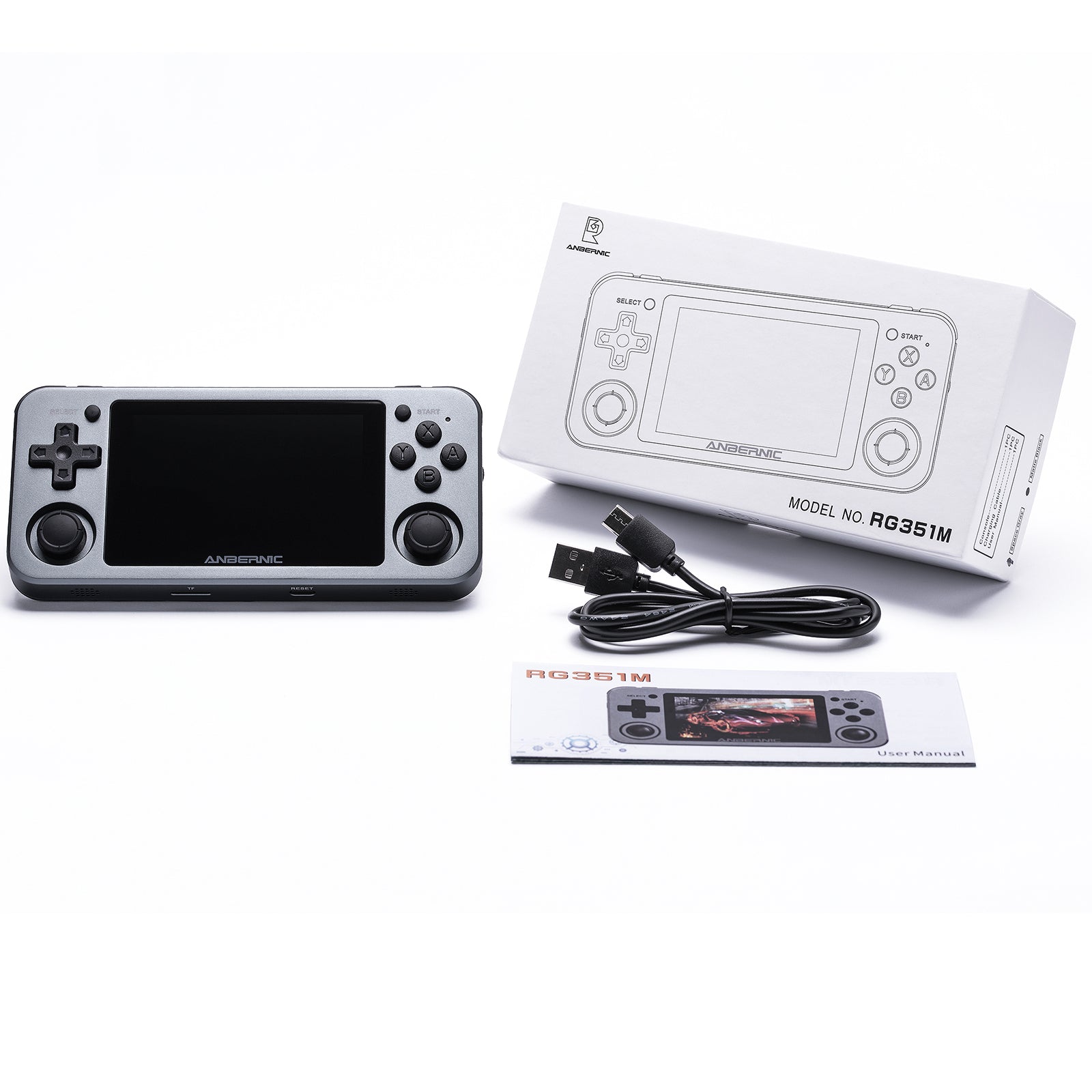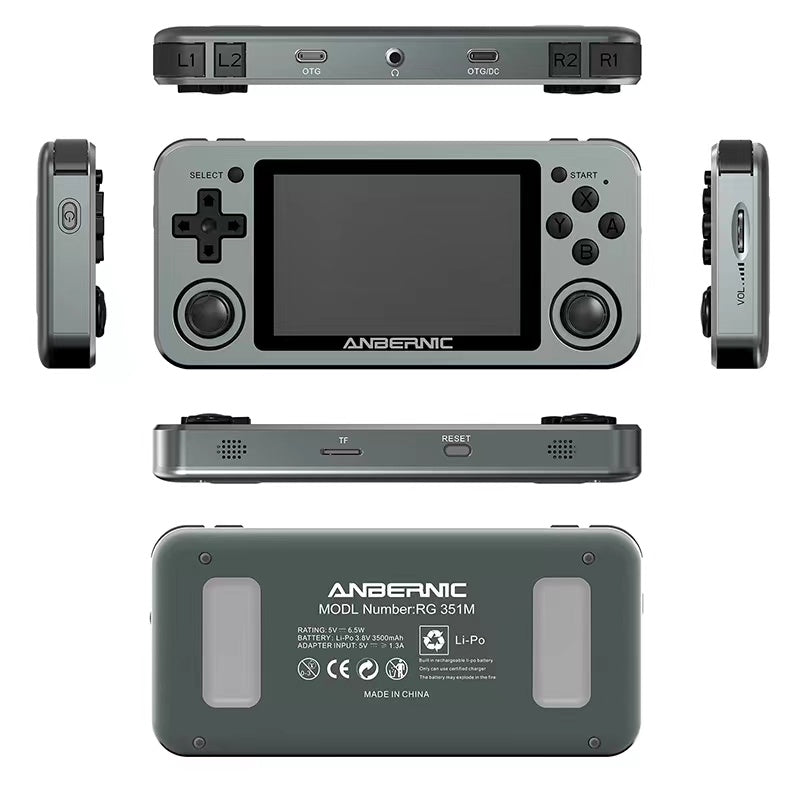 This product is rated 4.9 of 5.0 stars.
It has received 37 reviews.
Anbernic needs more recognition
Very well built and easy to operate. So many games I will probably never play them all. If you are looking for a excellent all around game system, go with anbernic.
Good - device
The device works well, the sd card it came with did not. Thankfully I had no intention of using the sd it came with. I got a Samsung sd card from a local store as recommended by "RetroGameCorps" and used my own rom library along with amberelec. Good device, exactly what I was expecting hence the five stars. Two things could have been better, one during the payment prosses my credit card company detected this website as having common elements with card fishing sites so they phoned me to make sure I really did want to allow the transaction to go through with the transaction despite the risk of it being a scamsite. Two allowing shipping direct to New Zealand from Australia would have been preferable, shipping from china takes way too long so I had it shipped from Australia to an intermediary in Sydney which then shipped it to me in New Zealand. Excluding time with the intermediary the shipping took 8 days.
Best investment
Ok I get it, it's a item people don't know about from a company people don't know much about, but this is the best thing I have purchased in a long time. There is no reason to be skeptical to purchase, all the retro games run perfectly and come preloaded ready to run. Only downside is higher demand games like GTA are a little choppy, but fortunately still very playable. I can't recommend this system enough, no more risking my computer with unknown ROMs.
This is my go to device!
This is by far one of my favorite handhelds of all time, the quality and screen look amazing, would recommend!!
This device is gorgeous in grey. The metal gives it a really good weighted premium feel while being very ergonomic (which is important to me because I have big hands). It feels like a DS mixed with a Vita. After removing the stock firmware and replacing the SD card, everything runs much smoother. Plays most consoles extremely well. The only downside is that N64, DS, and PSP games stutter a lot and need some fine-tuning to run. However, PSX games run perfectly and just feels right on the RG351M. A friend of mine liked it so much that he got his own.