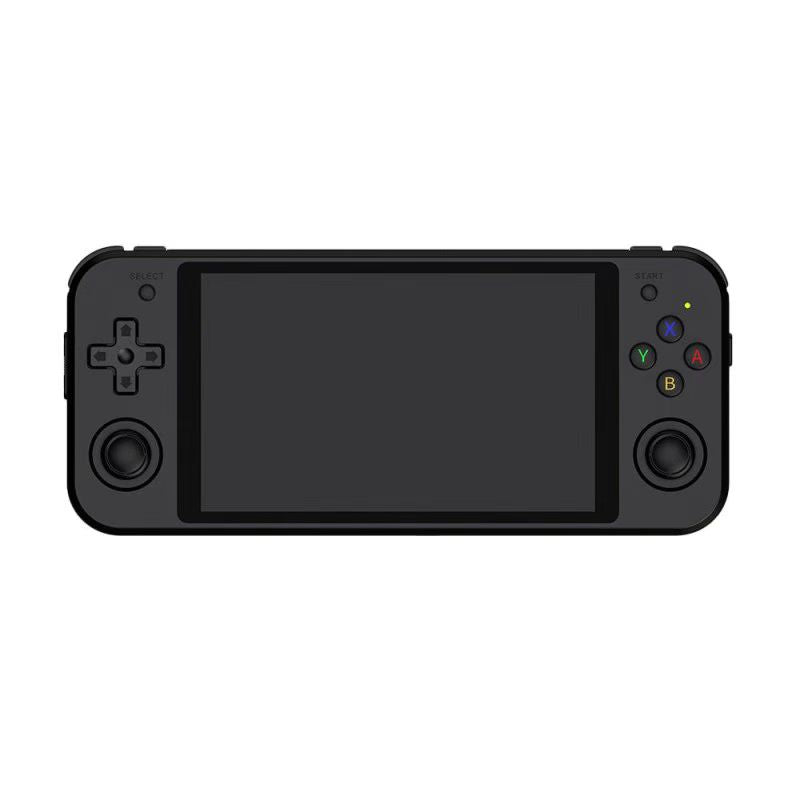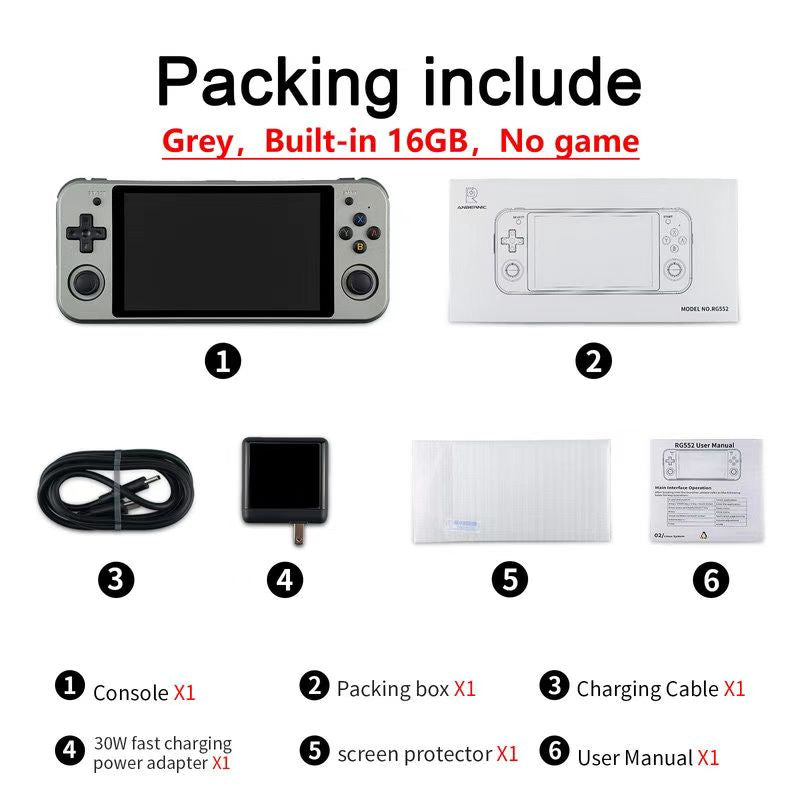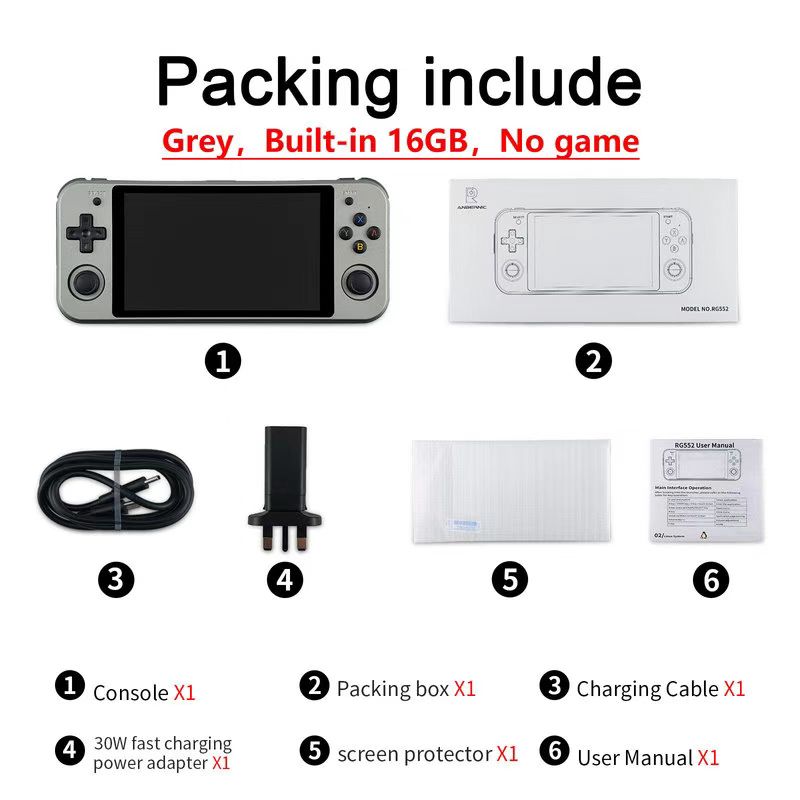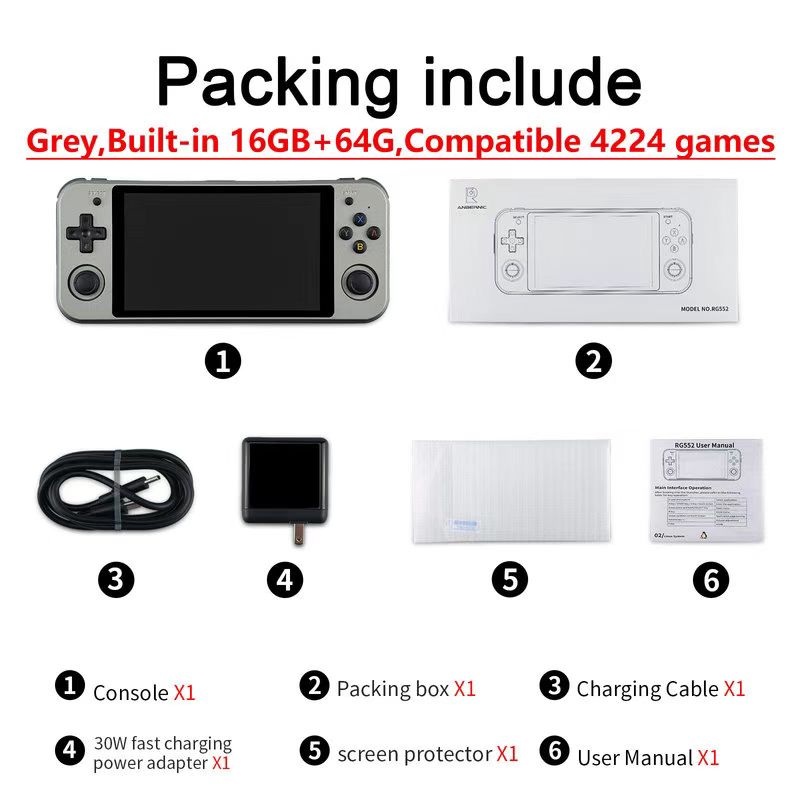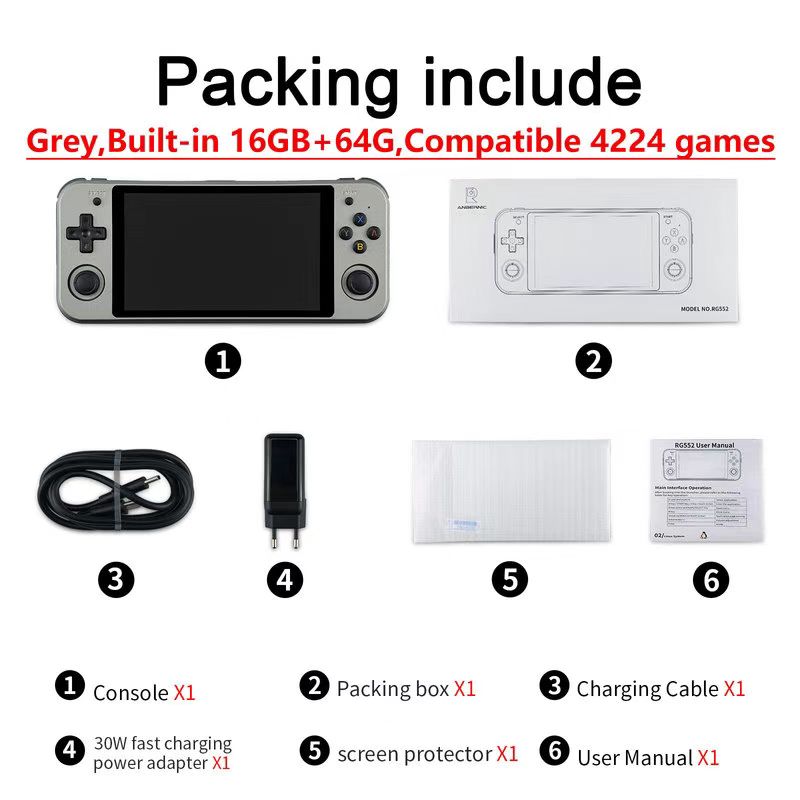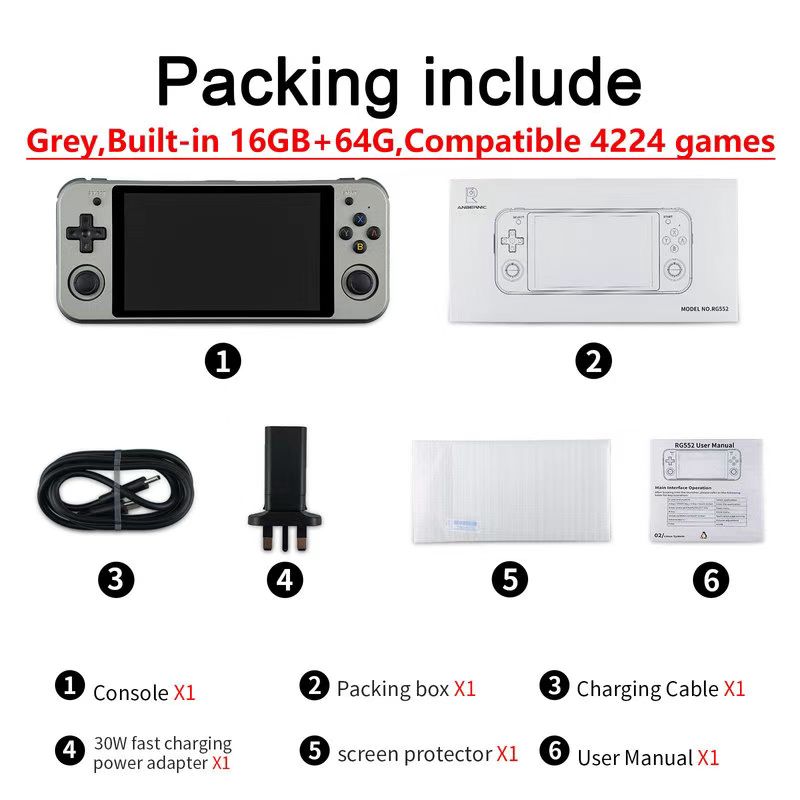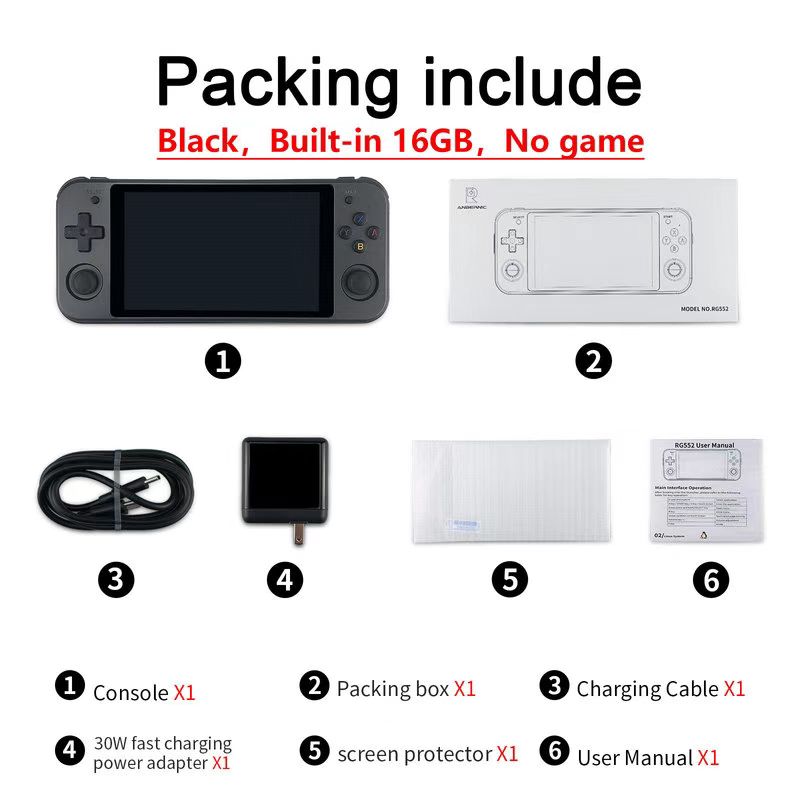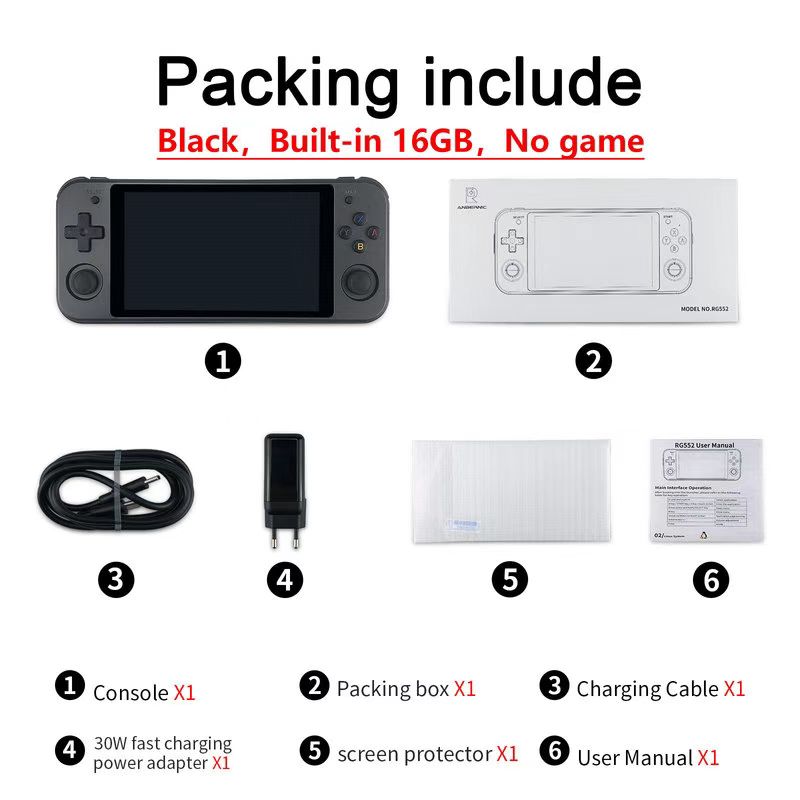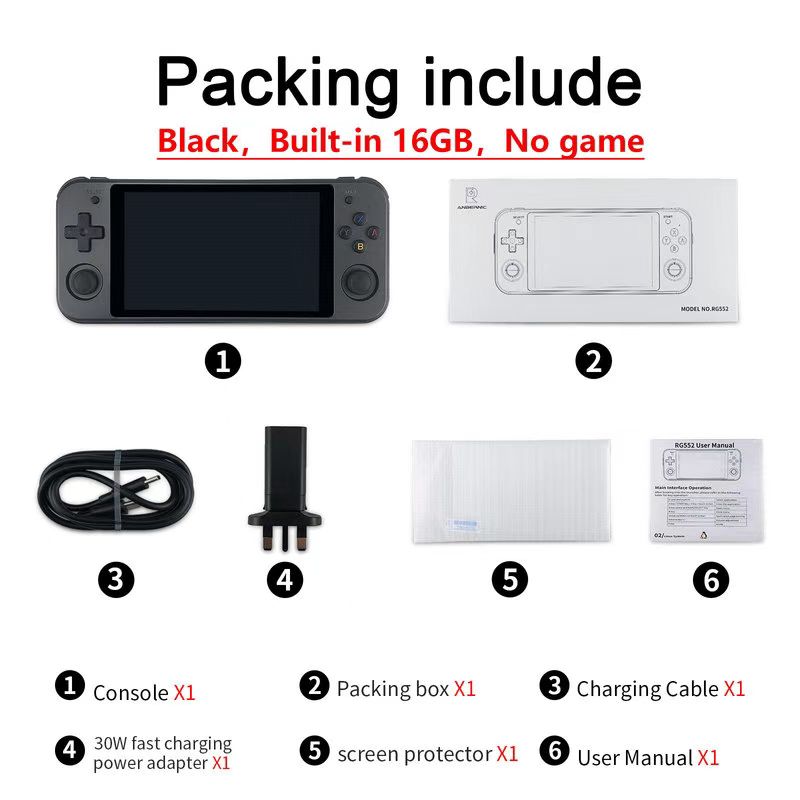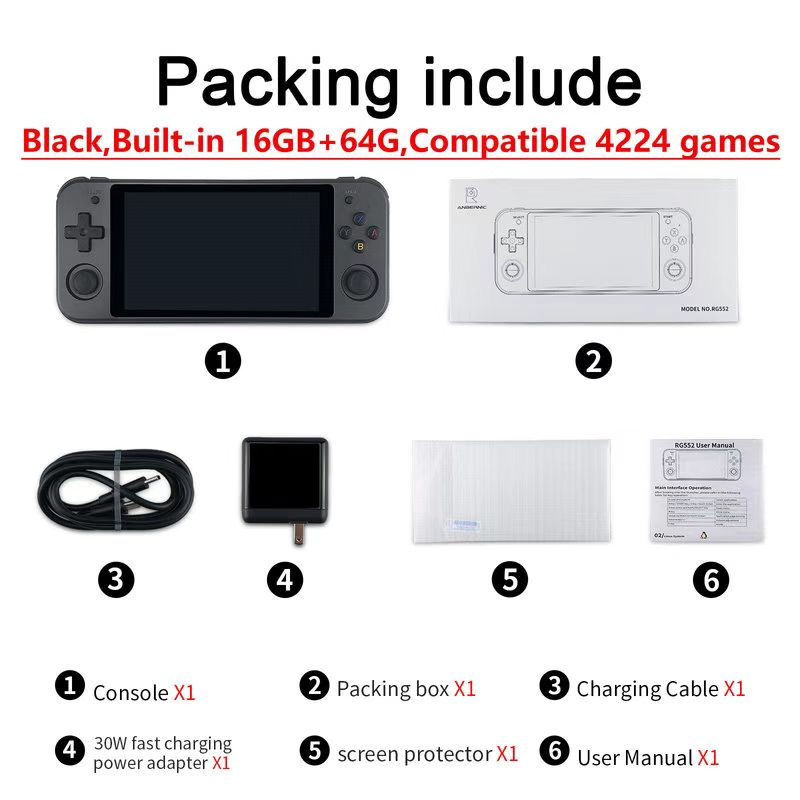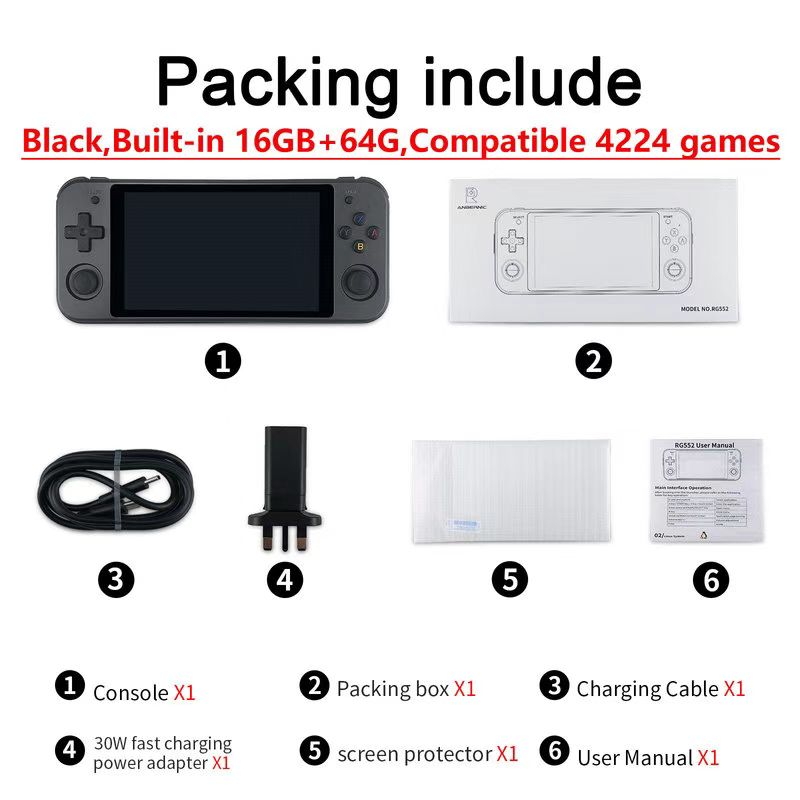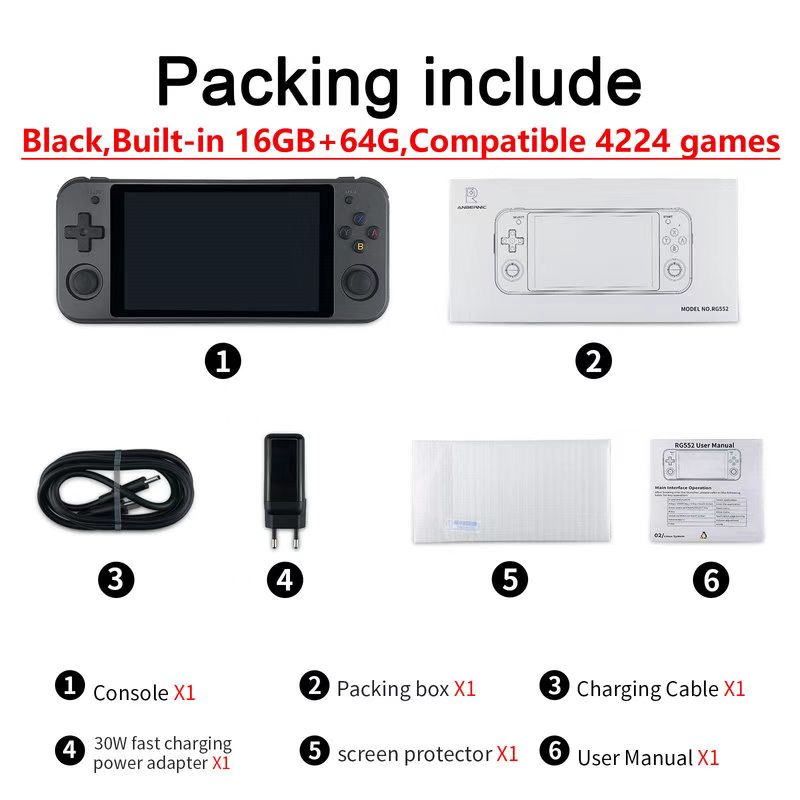 ANBERNIC RG552
---
The RG552 Android system is upgraded to Android 11.
1. Keep most common emulators and add PS2 emulators
2: Retain compatibility to support the original open source linux system

3: Keep the Android native system interface

4: Keep the key mapping function

5: Added fan control and overclocking functions
6: Add vertical screen display function
7: Added support for exFAT formatted files
8: Google Suite (GMS) is not supported yet

Color

Black & Bronze Grey

Material

ABS environmental protection material process shell

S Screen

5.36 inch OCA full lamination IPS 1920 * 1152 (5:3)pixels, Ten-point multi-touch.

CPU

RK3399Based on big.LITTLE architectureHexa-core 64-bit
(A72×2 + A53×4) processor, Main frequency 1.8GHz

GPU

Mali-T860

RAM

4GB LPDDR4

Memory

Android 64GB high speed eMMC 5.1,linux 16GB TF, Support dual TF card expansion

System

linux system,Android system

Game

Support Android games, support 20+ kinds of simulator.
Support users to download the relevant format of the game.

Language

multiple languages

Speaker

High quality double stereo speaker

Battery

2×3200mAh ultra-large-capacity high-density Li-ion Battery 7.6V voltage output, 24Wh power, 6 hours of battery life

TF card

16G(no game)
16G+64G(compatible 4179 games)
Support dual TF card expansion max to 512GB

Charging


Support mainstream fast charging protocols such as PD, QC, AFC, etc.,
Input 9V~12V≥2.5A,
Match the maximum load 5A charging cable1.5 hours full

Power Dissipation

The highest power consumption is 500mA, and the power consumption in shutdown state is 2.44mA

Other function

Large diameter silent active heat sink turbofan, HDMI, Support WIFI online games,3.5mm jack headphone. Dual 3D joysticks, dual motors


Accessories

30W fast charging power adapter, USB charging cable, giftbox, user manual

Appearance

Exquisite appearance, comfortable feel, let you fondle admiringly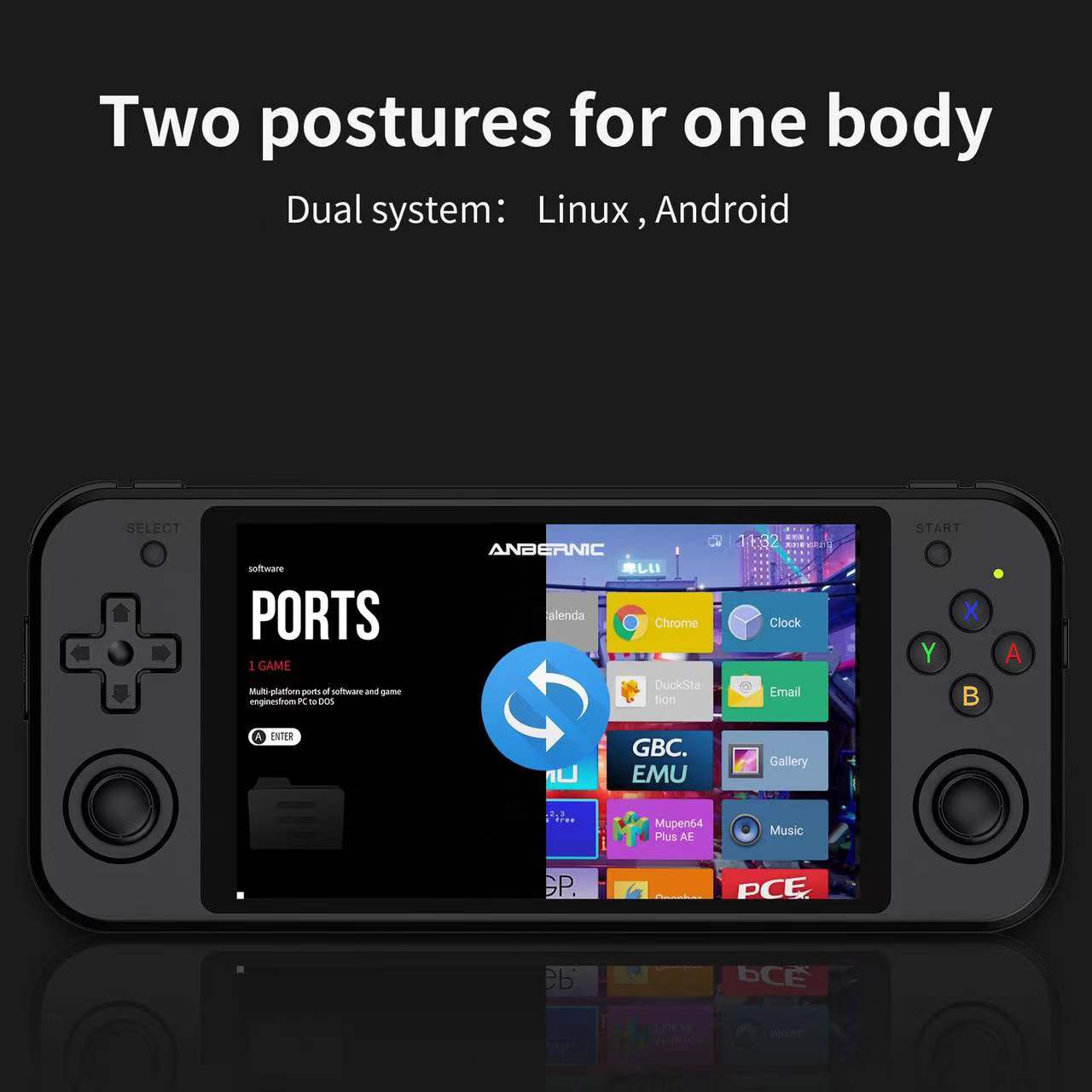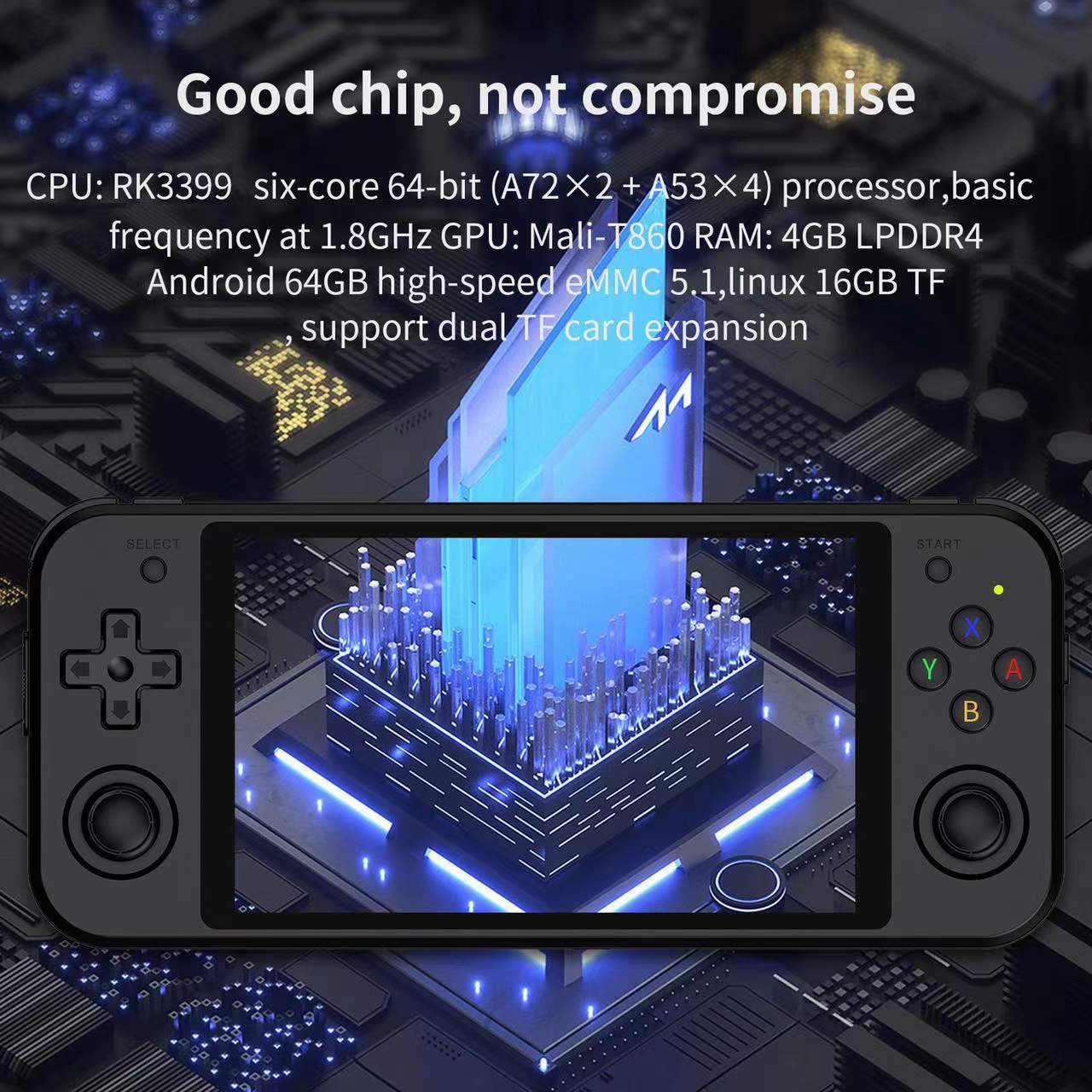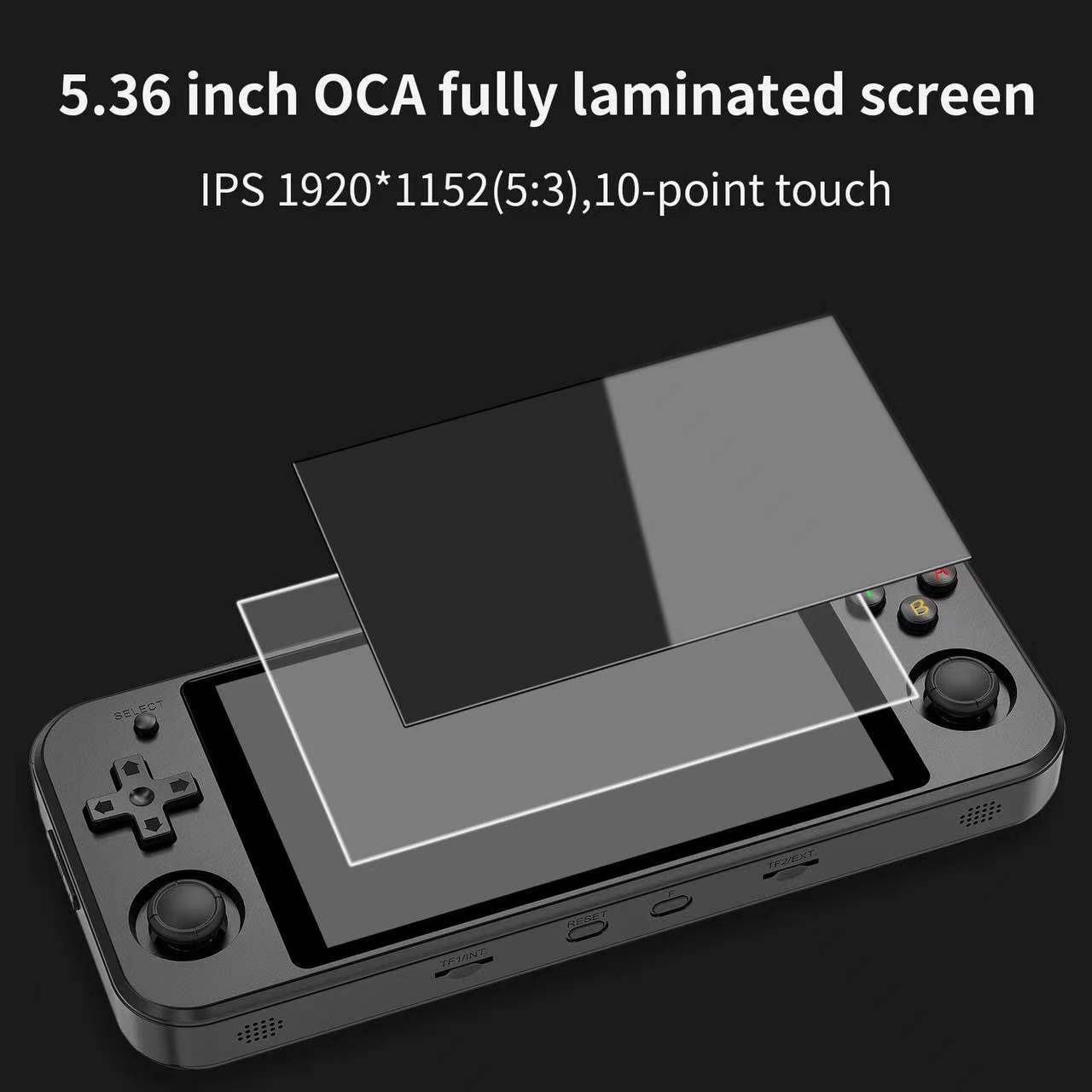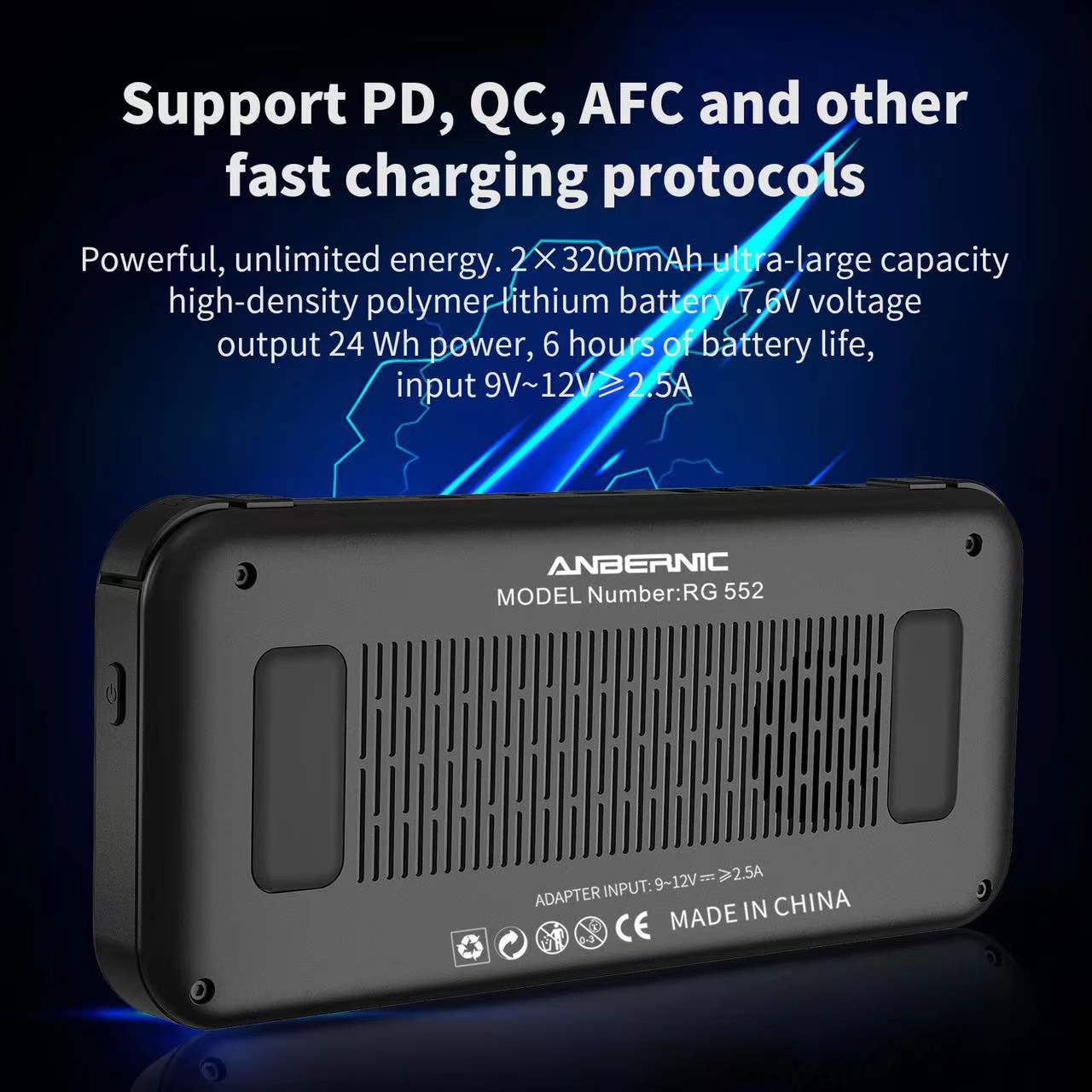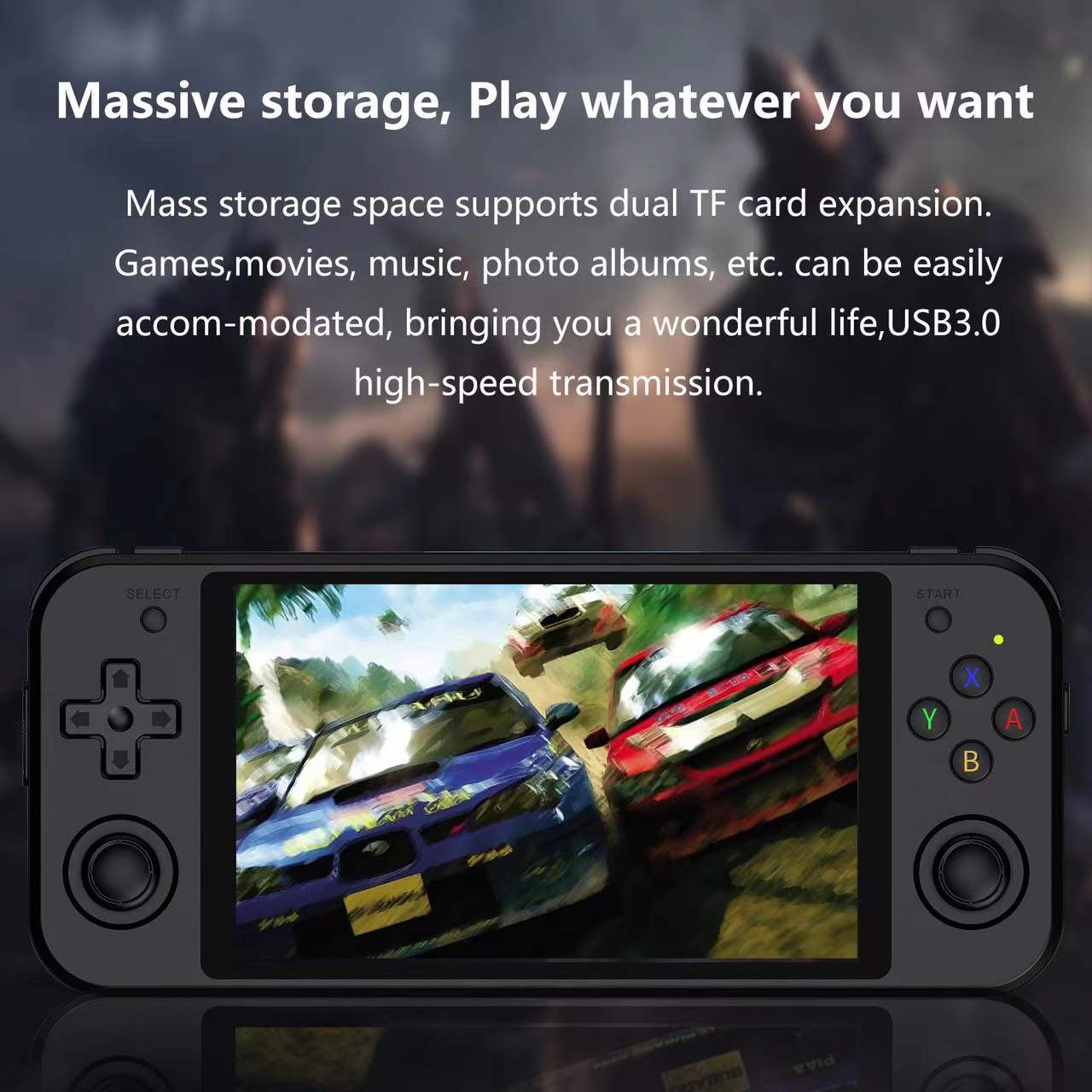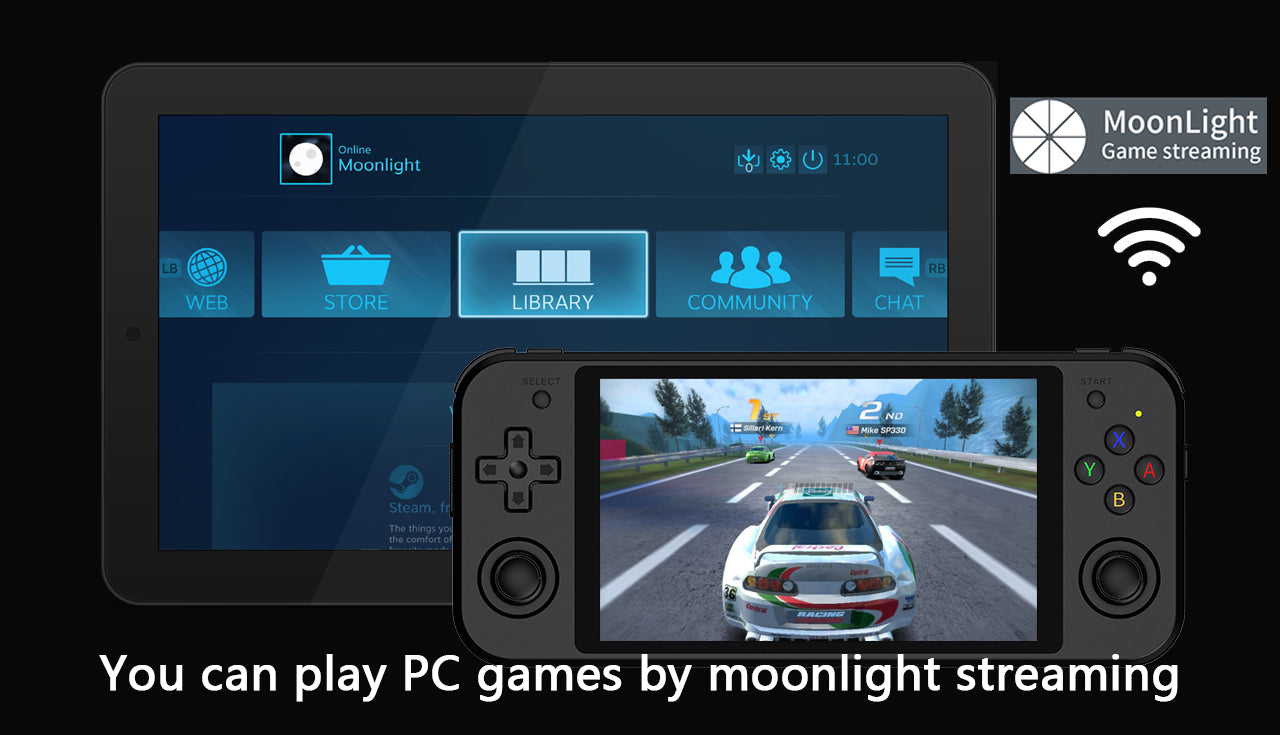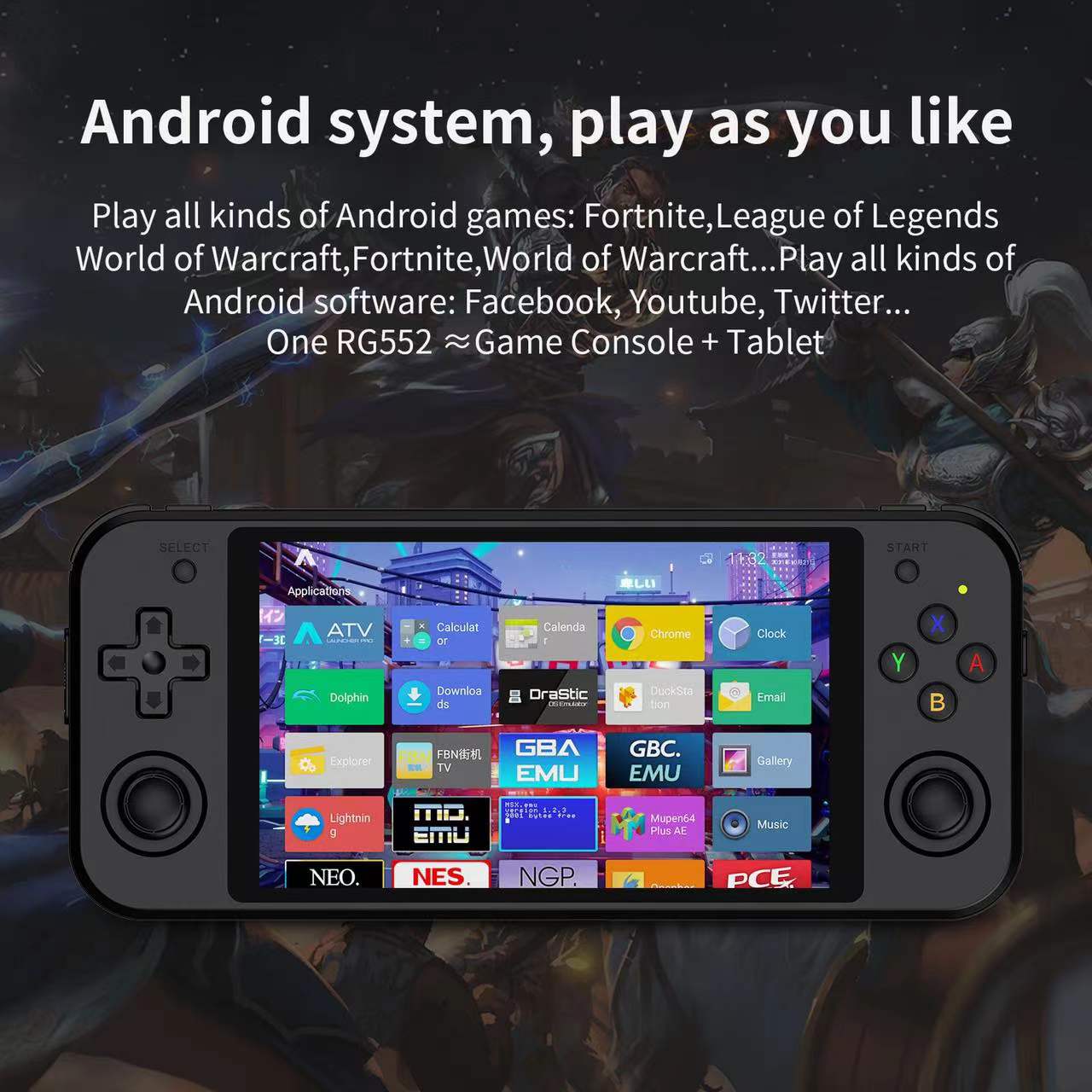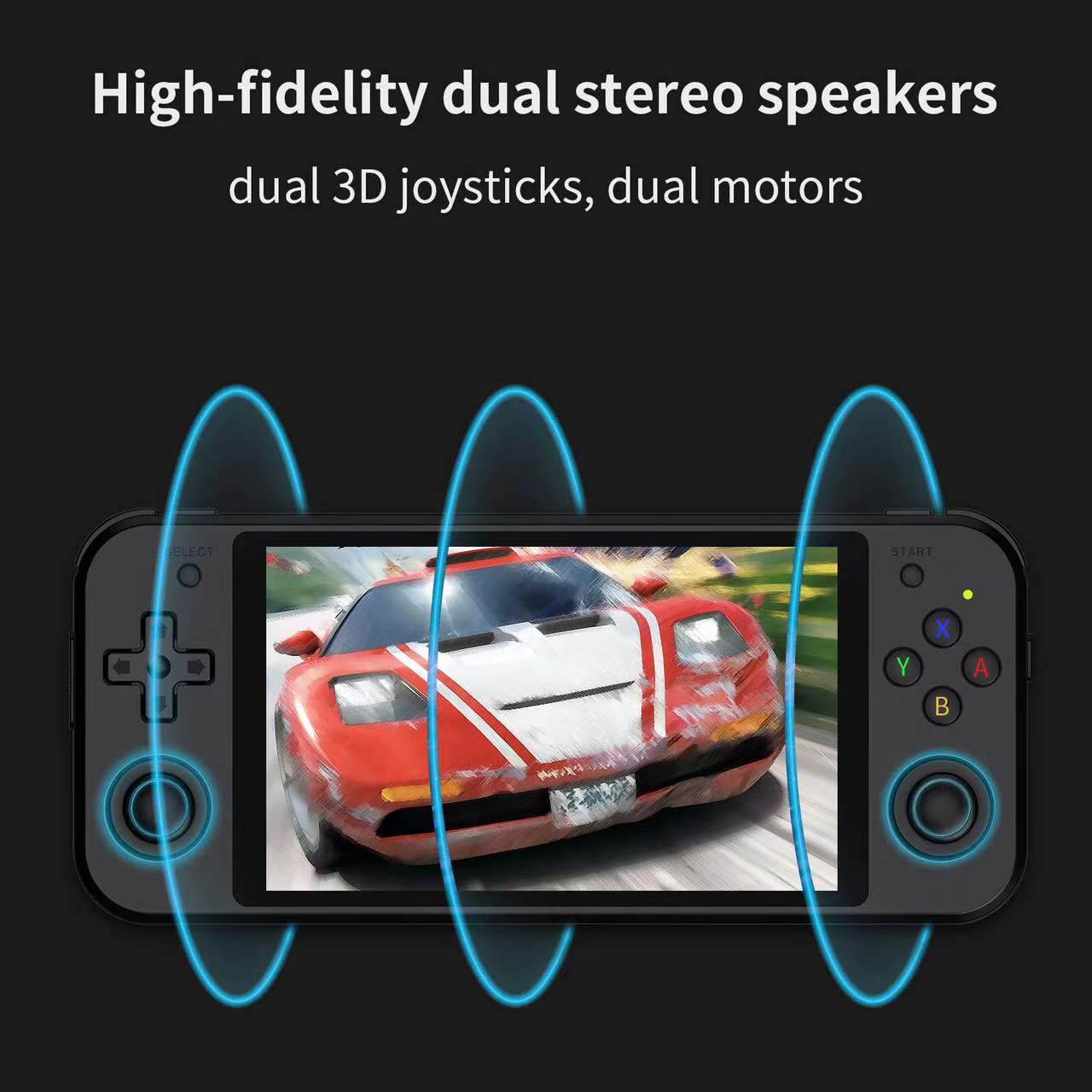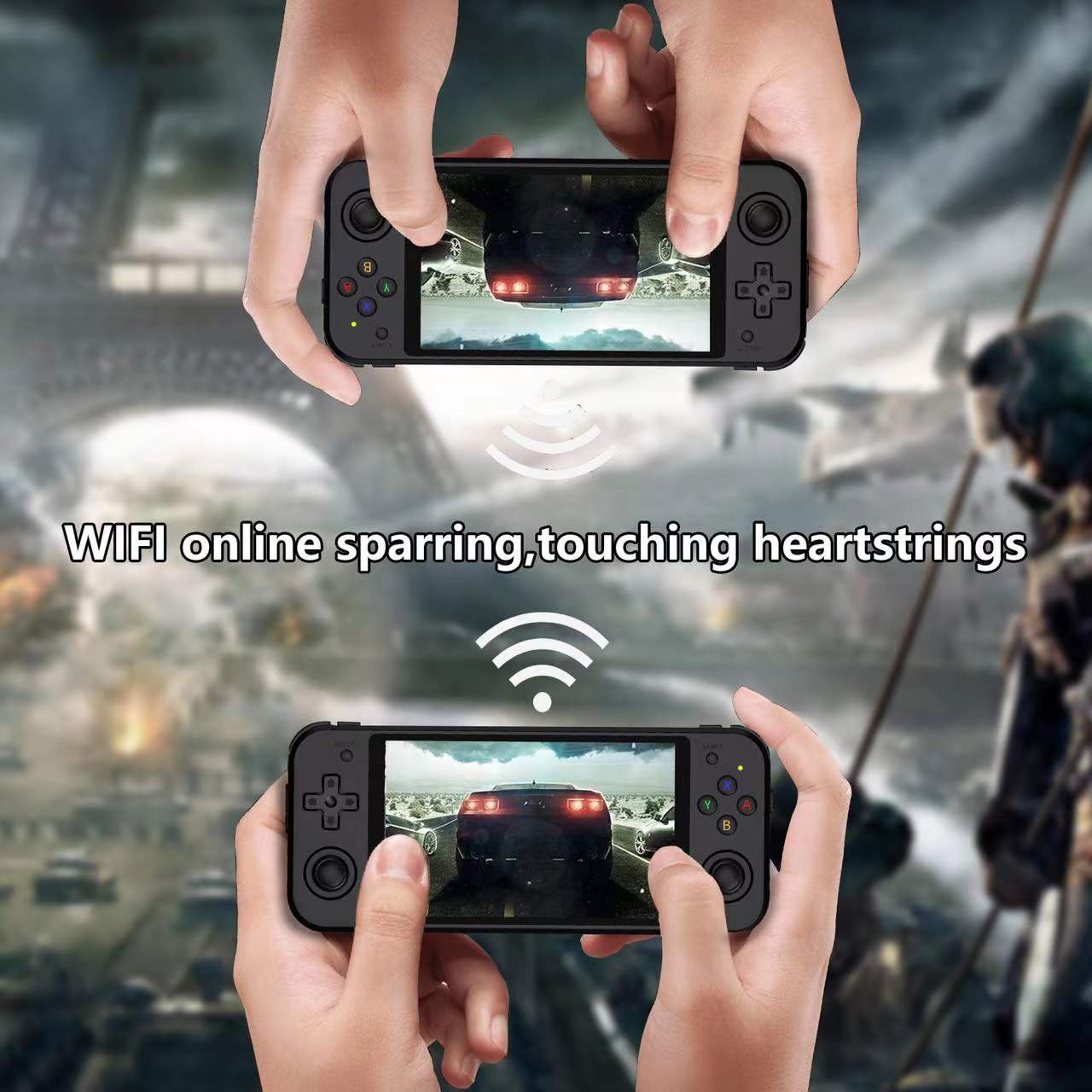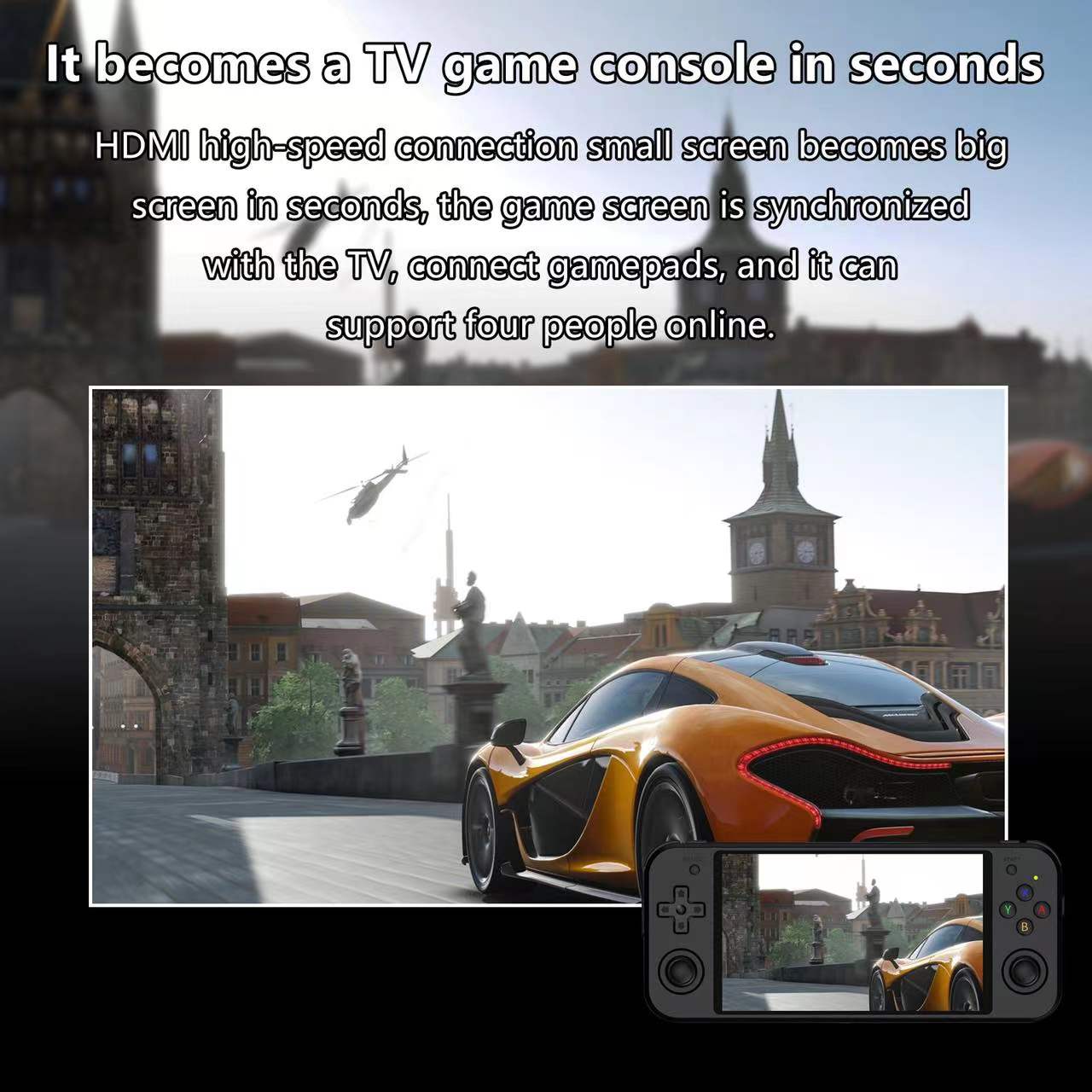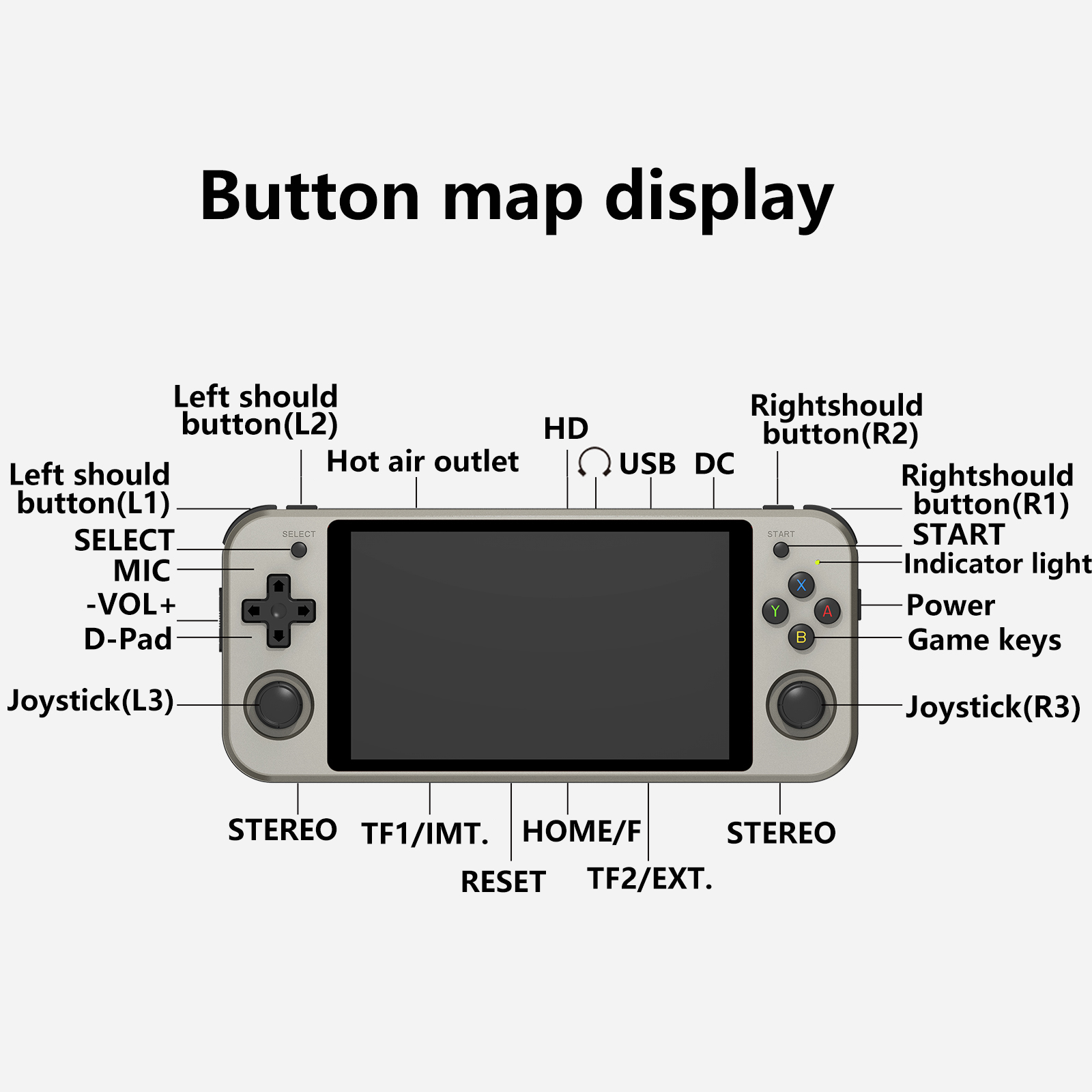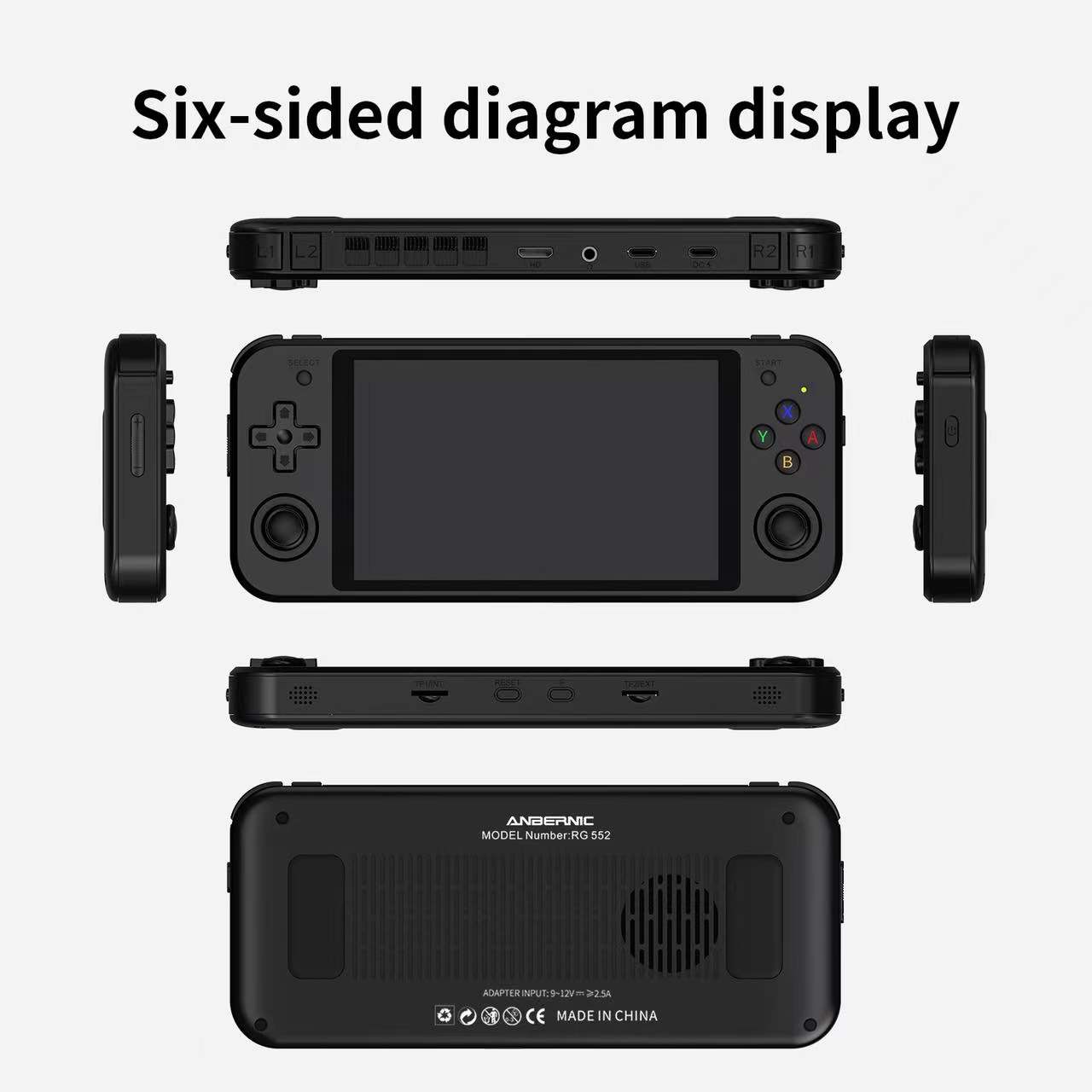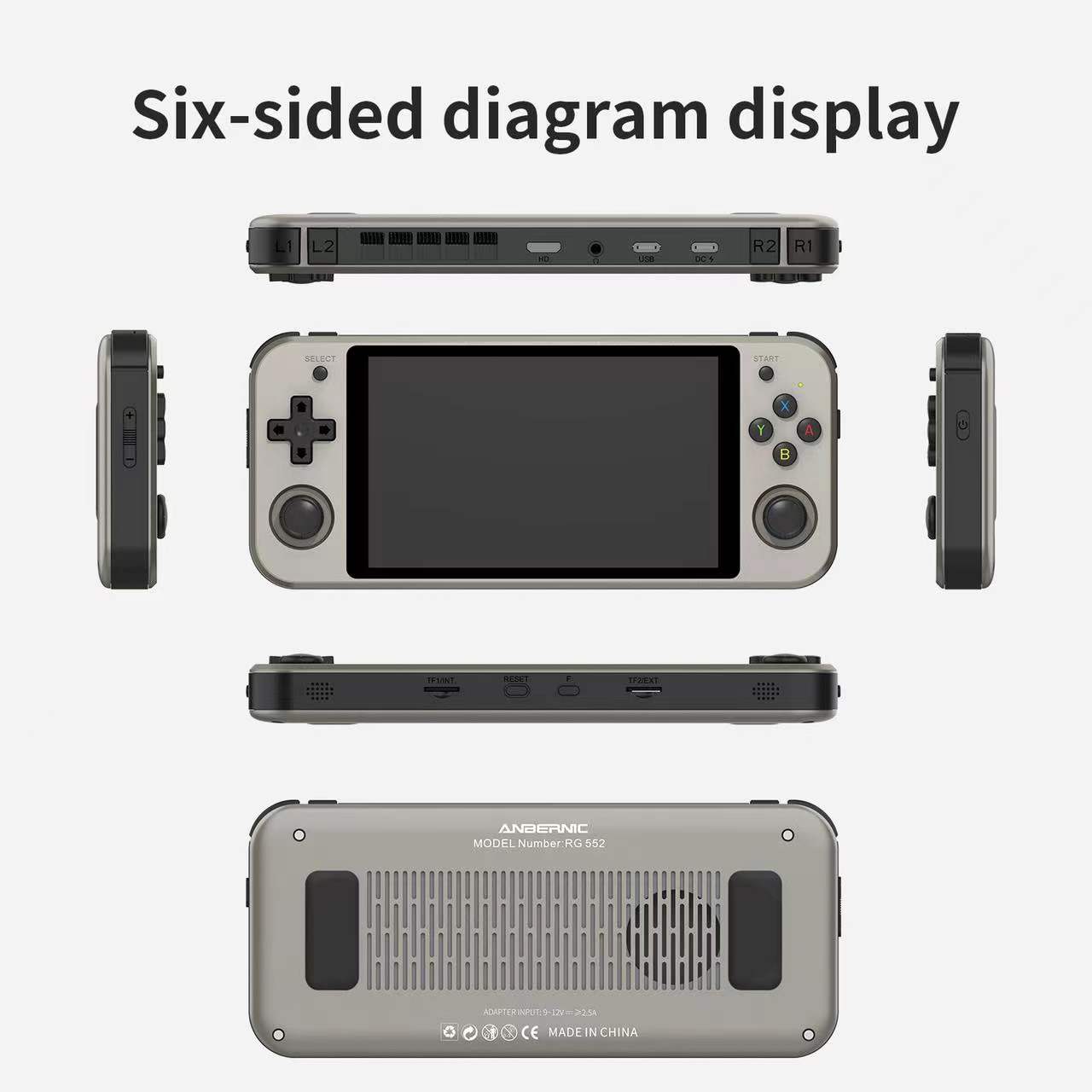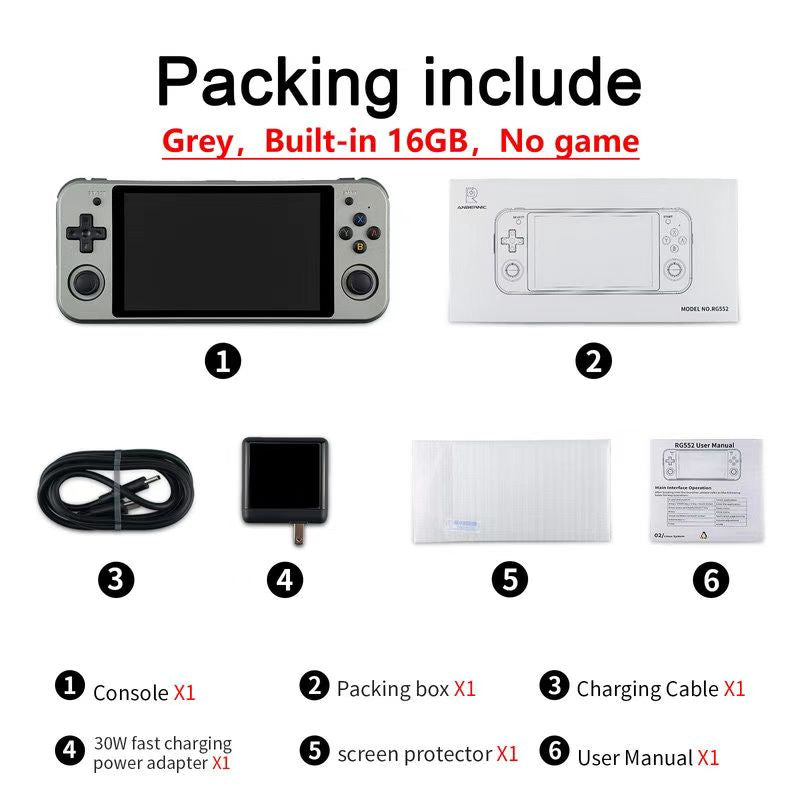 This product is rated 4.7 of 5.0 stars.
It has received 69 reviews.
Not a bad unit but underpowered and hard on the hands.
Considering the price point the unit is a bit underpowered. I would expect to be able to handle at least PSP at this price point. It's also quite hard on the hands and playing for more than 45 minutes can cause hand cramping and numbness. I would recommend purchasing some.comfort grips from etsy.
Also it will pretty much only charge with the brick it comes with unless you have another charge brick rated at 65w or more.
Great product, mediocre support
The product itself it absolute amazing for playing anything from nes-Nintendo 64 and Dreamcast games. The Linux side of it works amazingly. however I struggle with finding videos or articles on how to download things for the android side, and so far have found zero use for it, and have no idea on how to use it. Now it is possible that I'm just stupid, but I can't find any help online, and thought it would help if anbernic were able to make articles or something on how to go about, say downloading and running WII and GameCube games. But all in all, great product
great console.
great console with a not optimized os. problem solved with changing it for a custom one as JELOS.
i've the rg353v too with recalbox and it's absurd that with a less powered console i have a better performance in ps1 and dreamcast.
fix it, please. Anyway, i'm really happy with the 552, the screen is great and all emulators works very well.
Très satisfait
J'avais déjà acheté l'Anbernic 351 don't j'étais très satisfait. La 552 à en plus un écran tactile, légèrement plus grand et la console possède un port mini HDMI qui permet de la brancher sur la télévision. Elle est fournie avec plus de 4000 jeux de rétro gaming. Tout ça pour un peu moins de 200 €. Parfait.
Awesome Retro Handheld Machine
I like the RG552 very much, but I must update my Android on my Anbernic. To enjoy more of it. And watching tutorials on YouTube for more Awesome stuff.