Here's a step by step guide to create a duet on TikTok with Anbernic:
Step 1: Open the TikTok app and find Anbernic. Open the video(Anbernic tiktok event 2022 giveaway time) to creat a Duet with. Click on the share button in the right-side menu (the same one you use to share your videos on social media).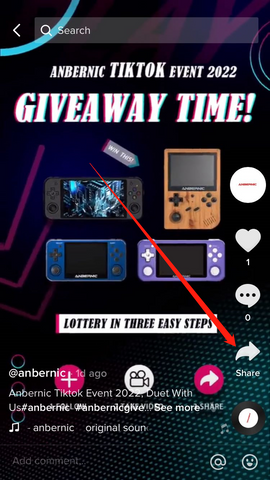 Step 2: Click on the Duet button.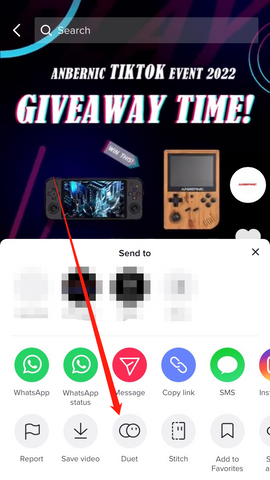 Step 3: You can add a filter, activate makeup, set a timer or change the speed of your video from the menu on the right side of your screen.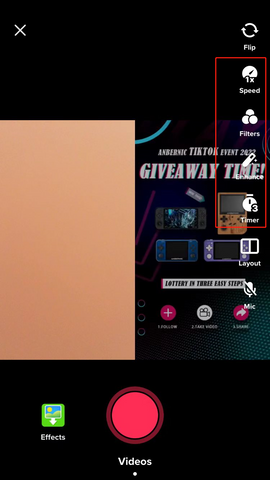 Step 4: When you're ready, press the red button at the center to start recording.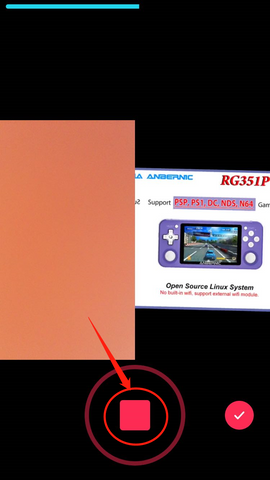 Step 5: Add text, effects or stickers to enhance your video, and watch a preview. Once you're satisfied, click on Next.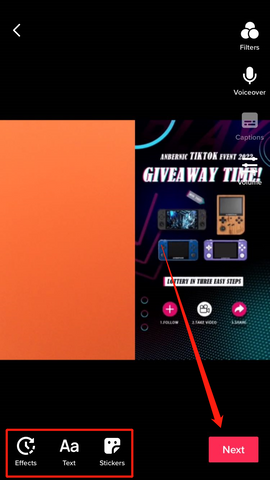 Step 6: Lastly, add a caption and the tags to your TikTok duet video, select a cover and hit Post.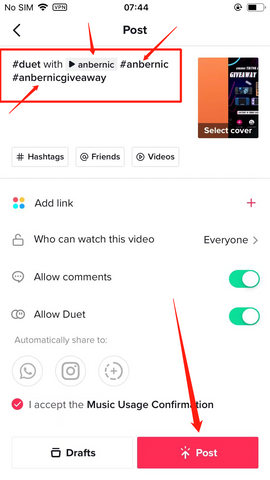 With this, your Duet TikTok is now posted. If the volume reach 500, you may will win a lucky draw!(How to participate in a lucky draw?)You can share the video with your friends to increase the volume.